Interview with Kudan graduate. Christian G.(Colombia)①
Category:After graduation, Contribution, Further Study, Information
---
Christian G.(Colombia)2014 Graduate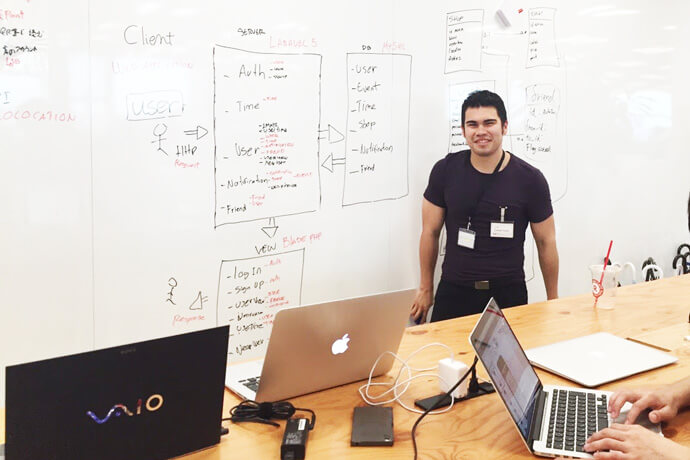 九段での思い出を教えてください。(楽しかった事、大変だった事など)Please tell us your thoughts about Kudan. (The things you enjoyed, the things that were difficult for you, etc.)

(日本語)
九段について私はたくさん言いたいことがあるけど、ここでは3つの事について述べたいです。
九段日本語学院は東京の中心にあり様々な都市へのアクセスに便利な場所で、家族的な雰囲気の中、実際に日本社会の中で日本語を学ぶことのできる大変実用的な環境です。
アドバイスや助けが必要だったときオフィスのスタッフや先生、クラスメイトが相談に乗ってくれました。
最も困難だったことは漢字テストした。しかし家で何度も見直しと練習を行いクラスを終えることができました。

(Español)
Acerca de Kudan hay muchas cosas que puedo decir pero me enfocare en tres; Kudan es un lugar donde puedes aprender japonés de una manera practica en un ambiente muy sociable y familiar, ademas esta ubicado en un muy buen lugar con acceso a todo Tokyo. Tanto el personal de la oficina como mis profesores o mis compañeros siempre estaban a mi lado en cualquier momento que los necesitara y siempre me apoyaban o subían el animo cuando mas lo necesitaba. Yo creo que lo mas difícil para mi fueron los exámenes de kanji, pero al fin y al cabo es mas cuestión de repasar en casa a quedarse con lo visto en clase.

(English)
About Kudan there are too many things I can say but I will focus only in three; Kudan is a really good place where you can learn Japanese in a practical way inside a social and familiar environment, also is placed in a good location with access to all the city. The office personal, teachers and classmates were besides me any time I need some help or some advise. I think the most difficult thing for me was the kanji exams, but at the end is a matter of review and practice than one lesson.
あなたが今学校で勉強していることはなにですか?Please tell us what are you learning in Japan? .

(日本語)
IT技術とゲームプログラミングです。
(Español)
Estoy terminando mis estudios en ingeniería de las TIC y programación de videojuegos

(English)
Im finishing my studies in IT engineering and game programming
---
なぜ日本で勉強しようと思ったかを教えてください。Please tell us about why you chose to study in Japan?

(日本語)
私が日本を選んだ理由は、日本がIT分野に特化していたからです。
あなたがいままで学んだ専門分野は日本ではそこまで重要ではありません。
私が思うに、自分が何をしたいかを見つけることが最も重要なことです。

(Español)
Elegi Japon por que es un pais muy especializado en el tema de la tecnologia, ademas de ofrecer una gran variedad de trabajos en el campo de la ingenieria, inclusive no importa el titulo Universitario cuando se busca trabajo a mi parecer lo importante aqui es encontrar lo que uno quiere hacer.

(English)
I chose Japan because is a country specialize on the IT field, besides there are many works related to Engineering and IT field, even your degree field is not that important in here and as I see the important thing is find what do you want to do.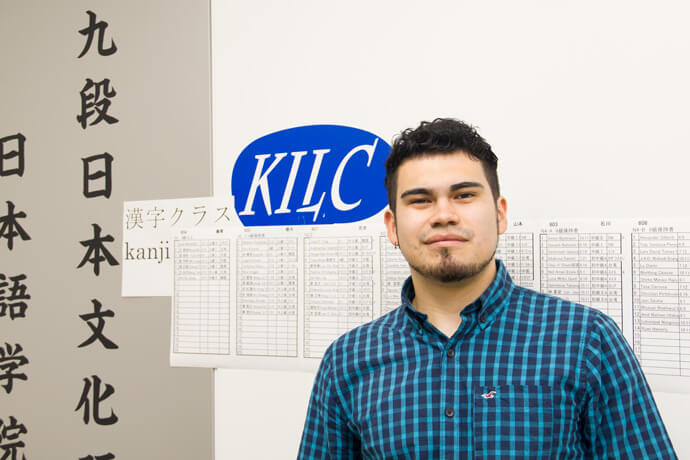 ---
日本への留学を考えている方にアドバイスをお願いします。Please share your advice to those who might be interested in studying in Japan.

(日本語)
私のアドバイスは日本で勉強して夢を実現するため具体的な計画を描いておくこと。
そして来日前に基本的な日本語を少し勉強をしておくとよいでしょう。

(Español)
Mi consejo para aquellos que deseen estudiar en Japon es que tracen un plan a seguir desde el momento que se bajen del avion hasta que completen su sueno y tambien es bueno aprender un poco lo basico de la lengua japonesa antes de viajar.

(English)
My advise for those who want to come here to Study is try to make a plan to follow from the moment you get down of the plane until the goal and also is good to learn a little bit of Japanese language before travel.
---
2016年10月17日 月曜日 10:17 AM Category: After graduation, Contribution, Further Study, Information.
---