Entrevista con Kudan

Interview with Kudan graduate. Carolina.(Spain)
Me llamo Carolina Fiallos Oliveros. Vengo de España. Estudié japonés en Kudan por un año y actualmente estoy en el programa internacional de doctorado de la facultad de ciencias e ingeniería avanzada de la universidad de Waseda.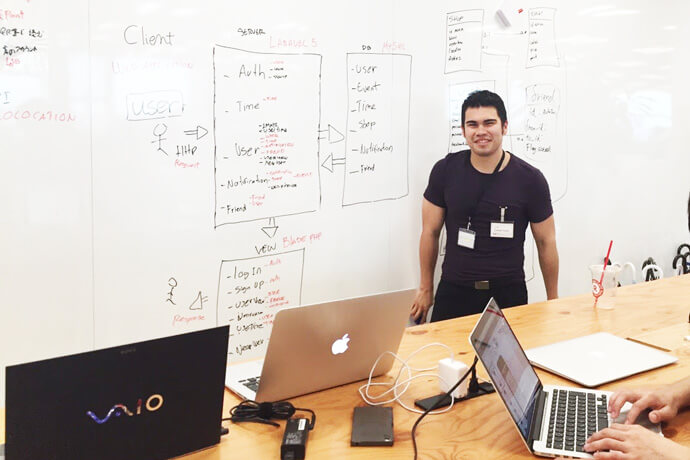 Interview with Kudan graduate. Christian G.(Colombia)①
Acerca de Kudan hay muchas cosas que puedo decir pero me enfocare en tres; Kudan es un lugar donde puedes aprender japonés de una manera practica en un ambiente muy sociable y familiar, ademas esta ubicado en un muy buen lugar con acceso a todo Tokyo.
Caracteristicas del instituto
Kudan nuevas(English)
My final week of the Manga course and my overall thoughts
Alas, the final week of the Manga course arrived. The imminence of the culmination of this whole manga-learning endeavor was something I felt as early as Monday, even though I had worked a bit more on my graduation project at home over the weekend, and the next session was on Tuesday. I still vividly remember the moment when I thought of my genius idea of including a parody of one of the biggest manga publishing companies in Japan, which you may notice when you look at my final project.
20.03.2018
My 8th week at Kudan and Mangajuku
Basically the whole week was allocated for working on our graduation projects – the cover pages I mentioned in the previous post. The first day was dedicated to mostly finishing the inking traditionally. I inked as much as I can, keeping in mind that I can eventually make corrections and adjustments after it gets scanned.
16.03.2018
My 7th week at Kudan and Mangajuku
I just realized that I'm more than half-way done with my conversation course, and only 2 weeks away from my graduation from the manga course. Time definitely passes by quickly when you're busy!
09.03.2018
My 6th week at Kudan and Mangajuku
Another fun week had come and gone! In our conversation lessons we tackled the difficult task of giving directions in Japanese, as well as teaching people how to cook different dishes.
23.02.2018
My 4th and 5th weeks at Kudan and Mangajuku
The 4th and 5th weeks were so eventful and challenging!
15.02.2018
---