Var med i skolaktiviteter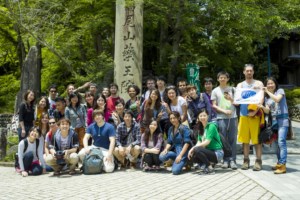 Vi har regelbundet skolaktiviteter (till exempel; åka till Tokyo Disneyland, Hakone, skidresa, sporter, grillfester osv) Det finns många aktiviteter för dig att välja bland!
School activities
オンライン交流会―九段ならではのグループ分け Online exchange meeting-Grouping unique to Kudan 線上國際交流會-九段特有的分組方式
オンライン国際交流会を行いました。 参加者は総勢44名!! ZOOMオンラインでの交流会は先週に続いて今回で2回目の開催です。 九段の留学生と日本の大学生による交流会なのですが、 44名を数グループに分けて交流してもらいました。 グループ分けは主に以下の点を考慮して、事前に九段の交流会担当者が行いました。 Yesterday Kudan's on line International exchange meeting was held. A total of 44 participants !! This is the second time for the exchange meeting via ZOOM, , following last week. It is an exchange event between Kudan international students and Japanese university students. 44 people were divided into several groups and had exchanges. Grouping was done in advance by the person in charge of Kudan, taking into consideration the following points. 昨天九段日本語學院舉行了線上國際交流會。 竟然共有44人參加啦! 自上週以來,這是ZOOM Online的第二次交流會。 這是九段學生與日本大學生之間的交流活動。 44人被分成幾個小組並進行了交流。 負責交流會的老師已預先分組,並考慮了以下內容: *據負責人說,在交流會前夕很難分組, 分組結束後,她吃了納豆飯,那是晚上10:40。 ..
2020年1月九段日本語學院冬季學期開學了! 雖然外邊很冷,不過大家每天認真地過來學校上課.日本冬天的寒冷你已經習慣了嗎?
Not just one-Studying abroad style that suits you
Kudan Japanese Language School started its winter semester in January 2020. Every student comes to school every day in the cold! Have you got used to winter in Japan?
今年12月に卒業する学生が袴姿で卒業記念写真を撮りました。 今年12月要毕业的学生穿和服袴(はかま)拍了毕业照啦。 卒業生の中には2年間九段に在学した学生もいます。 这次参加毕业照的学生之中也有在九段日本语学院学了两年的学生。
We did Takao mountain hike in sunny weather like summer. Fresh green was very beautiful. Thank you for your participation.
Kudan Speech Contest2019 Best3
Kudan Japanese Institute Speech Contest2019 Best3
We went to hiking from Sagami lake to Mt Takao. it was sunny and warm day! Thank you for everybody walking to long trail.
2018Kudan Speech contest Best 3 Speeches
This course offers a variety of Japanese cuisines such as learning how to cook Japanese food made from soup stock, delicate ornamental sushi, and unique lunch boxes that you will be able to make for your family and friends even in your home country.
Maintenance Facility tours(ANA機体工場見学)
Last Friday, We went to ANA maintenance Facility tours in Haneda air port. We could see very close distance the boeing 777 and 787 and Pokemon-jet.
---
Utbyte med Japaner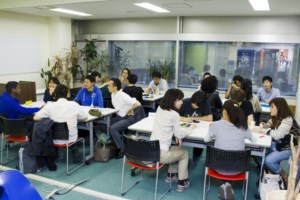 På skolan finns många elever av olika nationaliteter, men de enda japanerna är lärarna. Det är inte så lätt att skaffa vänner i din åldersgrupp, och vi tycker det är synd om du åker hem utan att ha skaffat japanska vänner. Vår skola erbjuder ofta tillfällen att få träffa högskole- och universitets studenter, samt affärsmänniskor. Till exempel att åka på högskola eller universitet, grillfester, lekar, småprat, bowling, té ceremonier, kalligrafi och så vidare.
---
Boende
Home stay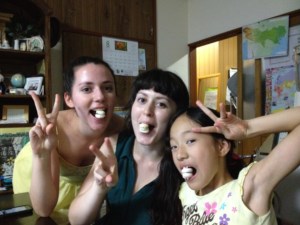 Home stay är en av de mest ideella sätten att lära sig om Japan, japansk livsstil och japansk kultur, allt direkt från en värdfamilj. Och eftersom eleverna får mycket tid till att prata med värdfamiljen är det garanterat att du blir bättre på japanska snabbare. Alla våra värdfamiljer är noggrant utvalda av vår personal genom hemintervjuer. Vi har för tillfället runt 300 aktiva värdfamiljer i vårt program. Alla våra familjer har blivit valda baserat på att de uttryckt att de vill dela sin kultur med utländska studenter.
Privat studentrum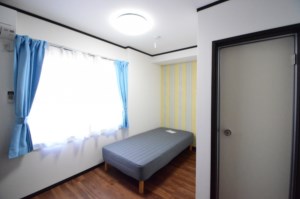 Det finns många privata studentrum (Guest Houses) för utlänningar tillgängliga.