About our teachers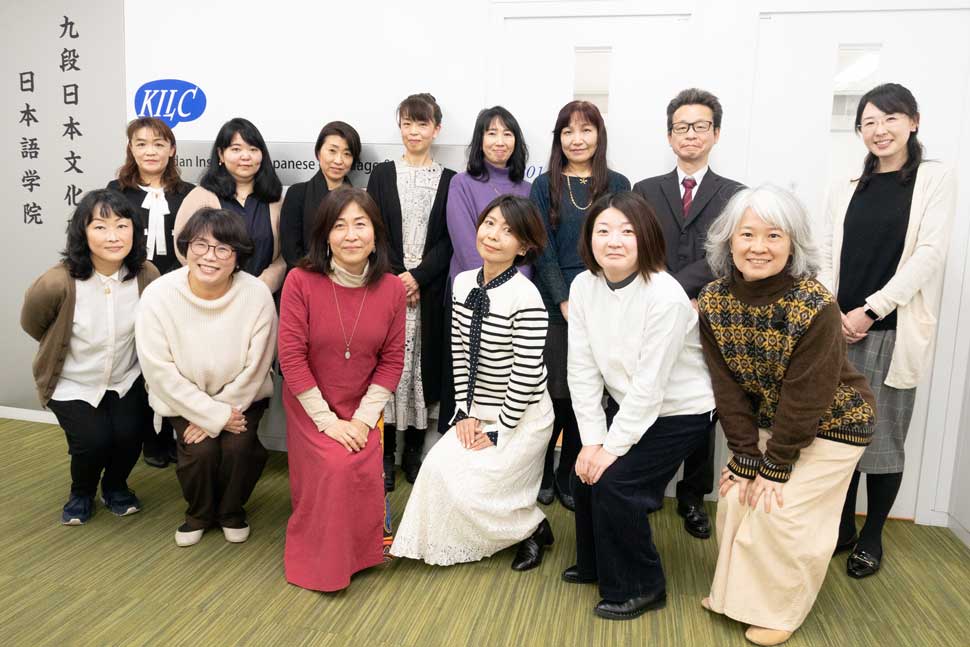 Our qualified teachers will support you in improving your Japanese.
All of our teachers meet at least one of the following requirements:
Have completed the 420-hour Japanese Language Teacher Training Course
Have passed the Japanese Language Teaching Competency Test
Have completed a major or minor in Japanese language education at a university
Many of our current teachers have taught Japanese at the Kudan Institute for over 10 years.
Please leave it to the teachers of the Kudan Institute of Japanese Language & Culture to help you improve your Japanese language skills!
Increasing the Online Accessibility of our Courses
We are taking the following steps to respond to the rapid shift to online learning.
Support for hybrid-type classes
Our school offers hybrid-type classes, which are a combination of in-person and online classes.
All of our teachers are able to carry out hybrid-type classes.
Hiring online class teachers
In order to bolster our online classes, we are actively recruiting instructors who only teach online classes.
Online Japanese Language Teacher Training Course
We offer courses for qualified teachers to increase their knowledge about conducting online classes.