Job Hunting Support Course
for non-Japanese
For those who are looking to start or change their careers from April 2018, this is the perfect course for you! In this course, we learn the basics of Japanese business communication (for the interview and job proper). Also, we will provide you with the necessary information to support your needs!
About the Speakers/Instructors
In Japan, proper business etiquette is vital in entering any company or making business partnerships. Our speakers include a group of professionals who have assisted more than 1,000 foreign applicants for universities and various corporations, as well as experienced trainers for business communication. We will assist you to ensure that your transition to the Japanese way of business goes smooth sailing.
Key Points in the Course
Actually Apply What You Learned
Knowledge⇒Experience⇒Learning⇒Application⇒Repeat Input and Output
E-Learning+ Class Lessons + Individualized Support
Resume and CV Translation services (fees apply)also offered. We also provide counseling services for interviews and corporate searching even after the course is finished.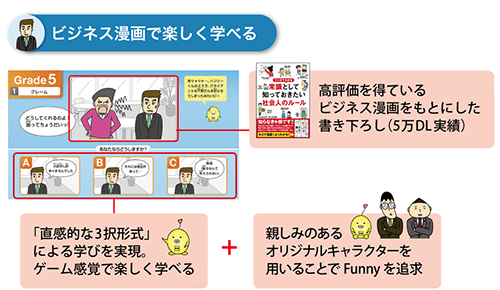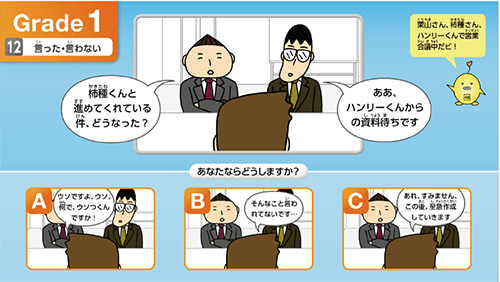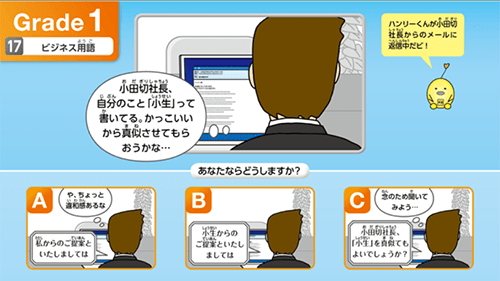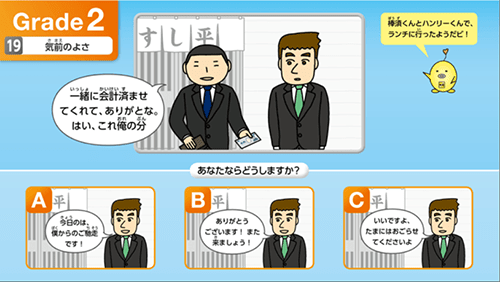 Course Details
1/21
Japanese Job Hunting Basics

Business Communication (KIBI)
Individual Counseling
1/24
Job Hunting Prep and Handling

Resume, CV, Interview, E-mails
1/28
Business Etiquette for Job Hunting

Clothing, Speech, Calls, Emails, Visiting
1/31
2/14
Wrap-up       

Individual Counseling
Course Details
Application condition

 
*Majority of the course will be conducted in Japanese so a minimum of daily conversation level is required.
①JLPT N2passers
②会話コースIII or 初中級 and above (For Kudan students)

Date

2020 January 21 (Tue)~February 18(Tue)

Time

Tue & Friday 17:30~19:00 (8 times)

Contents

Job-hunting know-how (resume, CV, interviews, etc.), business communication, individualized support, corporate matching, event invitation, etc.

Number of Participants

2~8 people (min. of 2)

Fee

40,000yen(tax inc.)All handouts and services included.

Inquiry

Please contact to Junko Kitagawa  Mail: j.kitagawa@kilc.co.jp
Job Hunting Support Course Q&A
I don't know if my Japanese level is enough. What should I do?

Almost everything will be conducted in Japanese. If you are unsure of your Japanese level, we can
check your level and let you know if your level is sufficient enough. Please contact us anytime!

I am currently employed and am considering moving to a different company.

The course contents cater to first-timers who are looking for their first job, to those who are planning to change their companies. Everyone can learn at least one new thing in this course!

Can I join the course even if it has started?

Unfortunately, we can only accomodate people who can join all 8 days in the course.

Is there a set time for the E-Learning system?

No, you can learn at your own pace.

Is there a limit on the individualized counseling service?

No, we can offer counseling services even after you have finished the course.

Is E-learning easy to do?

It is based on manga-style and incorporates the Japanese style of working and includes different styles of communication so you can have fun while learning at the same time.
There is also an English version available!
Impressions from students
Anurag (India)
"I found most lectures as well as exercises very challenging. This provided a solid platform for me to motivate myself in order to overcome these obstacles" Thank you very much Kitagawa Sensei and Kiwi's Sensei. It's honor I could learn something from you and I am sure "this Course is gone be milestone" for me to find employment here in Japan.
Abi (India) 
日本に来る前は自己紹介も難しく感じていましたが、学校のおかげで日本語も上達し、就職も決まりました! 毎日のクラスでも沢山勉強できましたが、就職準備コースは、私にとってターニングポイントになりましたので、本当におすすめです。
In class I just built myself confidence and we learn lots of things in 8days. And it's too much helpful for my future. Thanks to all.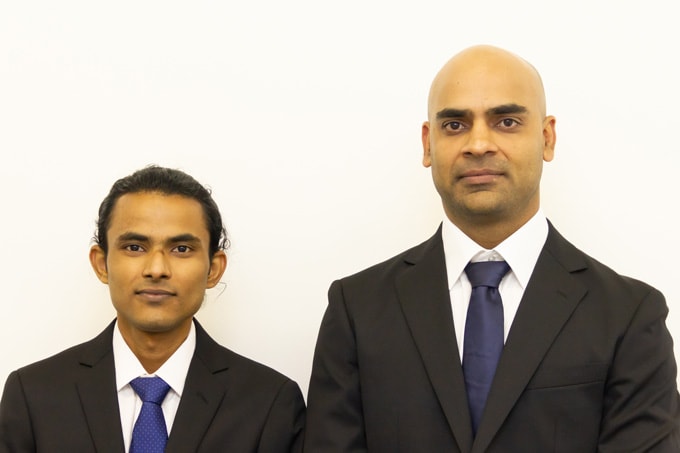 If you are serious about working in Japan in the future, here are a couple of useful things you can take away from the course, for example:
〇How to prepare your CV in Japanese
〇Interview tips and mock interview
〇Tips on self-promotion
〇Useful Japanese phrases to help you response in various situations at the workplace …and more.
At first I was surprised that there were only 2 students in the class, but in the end I was glad that the staff introduced me to a number of Japanese companies that really match my set of skills and abilities. The teachers were nice and friendly, and will gladly answer any of your questions.
The course is held only once per week, and its contents is surprisingly easy to grasp (provided you have a decent command of Japanese)
Also, I was provided a lot personal support such as CV proof reading, counselling service, guidance for preparation of interview answers etc., which was helpful.
And finally, personal support doesn't end when you finish the course. So you can always contact the staff in case you need help throughout your job hunting quest. Overall it was a good experience and I believe that this was a worthwhile investment.