Job Hunting Support Course
for non-Japanese
For those who are looking to start or change their careers from April 2018, this is the perfect course for you! In this course, we learn the basics of Japanese business communication (for theinterview and job proper) as well as provide you with the necessary information you need !
About the Speakers/Instructors
In Japan, proper business etiquette is vital in entering any company or making business partnerships.Our speakers include a recruitment professional who has assisted more than 1,000 foreign applicants for universities and various corporations, as well as professional trainers for business communication. We will assist you to ensure your transition to the Japanese way of business goes smooth sailing.
Key Points in the Course
Actually Apply What You Learned
Knowledge⇒Experience⇒Learning⇒Application⇒Repeat Inputand Output
E-Learning+ Class Lessons + Individualized Support
Resume and CV Translation services (fees apply)also offered. We also provide counseling services for interviews and corporate searching even after the course is finished.。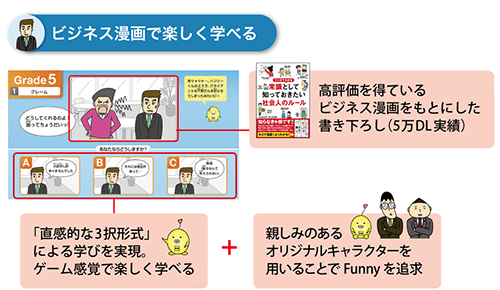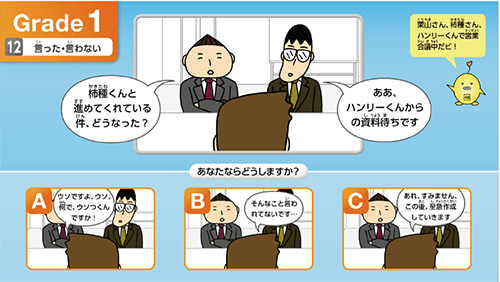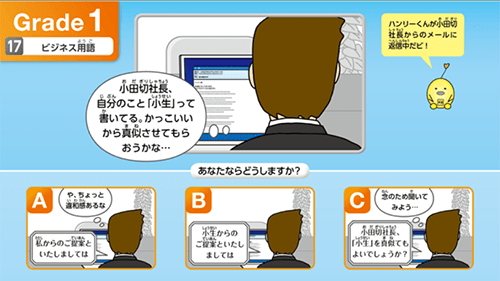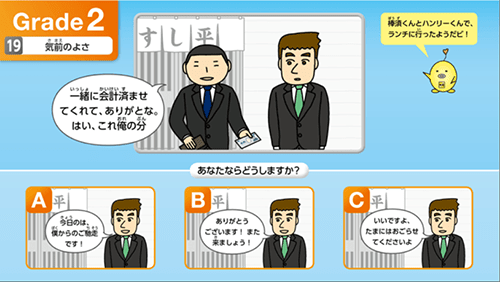 Course Details
4/24
Japanese Job Hunting Basics

Business Communication (KIBI)
Individual Counseling
4/26
Job Hunting Prep and Handling

Resume, CV, Interview, E-mails
5/8
Business Etiquette for Job Hunting

Clothing, Speech, Calls, Emails, Visiting
5/10
5/22
5/24
Wrap-up       

Individual Counseling
Course Details
Application condition

 
*Majority of the course will be conducted in Japanese so a minimum of daily conversation level is required.
①JLPT N2passers
②会話コースIII or 初中級 and above (For Kudan students)

Date

April 24 (Tue)~May 24(Thu)

Time

Tuesday & Thursday 18:00~19:30 (8 times)

Contents

Job-hunting know-how (resume, CV, interviews, etc.), business communication, individualized support, corporate matching, event invitation, etc.

Number of Participants

2~8 people (min. of 2)

Fee

40,000yen(tax inc.)All handouts and services included.

Inquiry

To Kitagawa  Mail: j.kitagawa@kilc.co.jp
Job Hunting Support Course Q&A
I don't know if my Japanese level is enough. What should I do?

Almost everything will be conducted in Japanese. If you are unsure of your Japanese level, we can
check your level and let you know if your level is sufficient enough. Please contact us anytime!

I am currently employed and am considering moving to a different company.

The course contents cater to first-timers who are looking for their first job, to those who are planning to change their companies. Everyone can learn at least one new thing in this course!

Can I join the course even if it has started?

Unfortunately, we could only accomodate people who can join all 8 days in the course.

Is there a set time for the E-Learning system?

No, you can learn at your own pace.

Is there a limit on the individualized counseling service?

No, we can offer counseling services even after you have finished the course.

Is E-learning easy to do?

It is based on manga-style and incorporates the Japanese style of working and includes different styles of communications so you can have fun while learning at the same time.
There is also an English version available!