Working Holiday Visa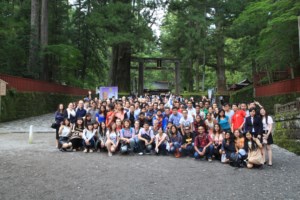 This visa is for offering opportunities that young people between Japan and some countries understand culture and general life style of each countries. It is possible to stay in Japan for up to 1 year, permitted to go to Language school and work part-time. Since the purpose is to deepen exchanges between young people of each country, there is a age limit for this visa.
Reffer to the Ministry of Foreign Affairs of Japan Web site.
Condition of visa issuance
To nationals from above countries who meet requirements below, single entry visa which is valid for 1 year is issued for Working Holiday (The visa is valid for 6 months between Japan and Singapore).
To be nationals of above countries
Mainly to intend to spend a holiday for some period in relevant countries
Not to come with children
To retain valid passport and ticket for return (or fund for purchasing ticket).
To retain necessary fund to maintain living expenses for the first period.
To be healthy
Not to have used this institution before