What is "Working Holiday"?
A system that allows you to "live abroad, study, work and travel" based on agreements between countries and regions and allows you to stay for up to one year. Currently in Japan, it covers 19 countries / regions. Please click on the link below to confirm details with the Japanese Embassy in your country / region.
The Working Holiday Programmes in Japan | Ministry of Foreign Affairs of Japan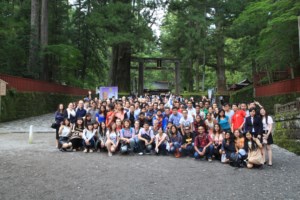 The benefit of Working Holiday Visa
Working Holiday Visa will allow you to have a part-time job while you are studying at a Japanese language school which is the same as Student Visa holders. You can have a chance to use your Japanese skills which you have learned. Many students at our school are studying Japanese with a Working Holiday Visa and they work part-time before or after school. They are able to experience many things through their part-time jobs.
Working Holiday Q&A
What level of Japanese is necessary?

 Of course, it is better to have daily conversation level to live in Japan. When you apply for a Working Holiday Visa, you do not need to submit any documents nor any proof about your Japanese level. However, you will of course start your life in Japan as soon as you arrive. If your Japanese level is high, there is a chance of you getting a higher salary or you are able to have more part-time job options. Most people will go to a Japanese language school for the first 3-6 months to get used to using Japanese in daily life and acquire the Japanese level that is needed. We are located in the center of Tokyo, therefore, it is good and convenient for searching jobs and you can get much information about anything.

When can I start?

You can start lessons from every Monday, but it depends on your Japanese level. All the level of the students can start 4 times a year. For applications, please contact us first for more details.

From how long can I sign up for?

At first, most of the students sign up for 4-12 weeks, but you can sign up for a minimum of 2 weeks. You can extend your lessons if you have the proper visa to stay.

When coming to school, what kind of schedule can I expect?

Please check our course schedule and students' voices.
Support for your daily life
★Part-time job introduction★Buying SIM card★Accommodation introduction(Homestay or Share house)★How to write a resume in Japanese★Buying a name seal★Hospital introduction, etc.
Please come to the office if you need some help. We will help and assist you.
For those who wish to stay longer after your stay with Working Holiday Visa
Apply for a Student Visa and study more in school
Apply for a full-time job in Japan
Apply for a Japanese university, graduate school or vocational school
These are options you have. There are several requirements for each plan. Please check these pages.
Further Education ・ Looking for Work in Japan ・ Student Visa
Interview with Working Holiday Visa Students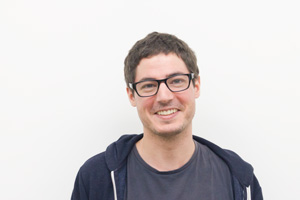 Name:

Quentin

Age:

31

Nationality:

France

Course:

 Intensive Course

Duration:

 April 2017~Dec 2017
What are the benefits of doing a Working Holiday in Japan?

The benefits of the Working Holiday Visa are multiple. First of all, it allows you to stay in Japan for one year. At any time you can leave the Japanese territory and go back after. So if you miss your family or want to travel to another Asian country, you can do it without any limitations. The second advantage is that this visa allows you to work in any company in Japan for as many hours as you want. Finally, it allows you to study in a Japanese school going through a faster visa process procedure compared to a Student Visa.

How did/will you spend your 1 year stay?

So far, I have spent my time mainly in Tokyo in order to focus on learning the Japanese language and that is the major reason for which I came here.


The reason why I chose Kudan Institute

I chose Kudan Institute because when I came to Tokyo for the first time, it was the nearest school from my accommodation. I have finally decided to extend my stay at the school because it allows me to really improve my level of Japanese. Finally, the general atmosphere of the school is very nice because of the kindness of the staff and due to the diversity of the students who come from every continent. It's a very nice experience.

Advice for anyone thinking of doing a Working Holiday in Japan

The best advice I could give to those who want to go to Japan with a working holiday visa is to prepare a resume in English and Japanese and to become a member of websites such as Gaijinpot. That will help you to find a job quickly in Japan.
---
Name:

Lin

Nationality:

Taiwan

Course:

 First 3 months→Intensive Course, then 6 months→Conversation Course

Duration:

 Oct 2016 ~June 2017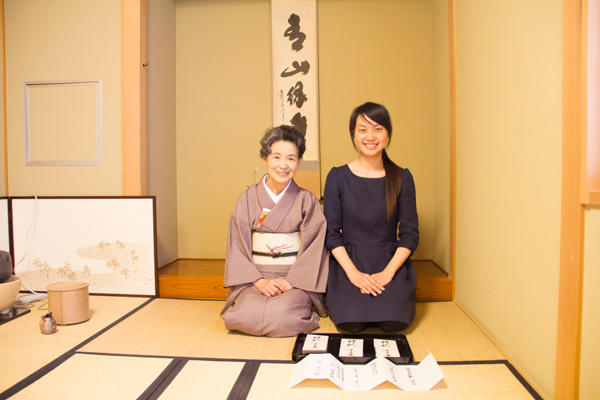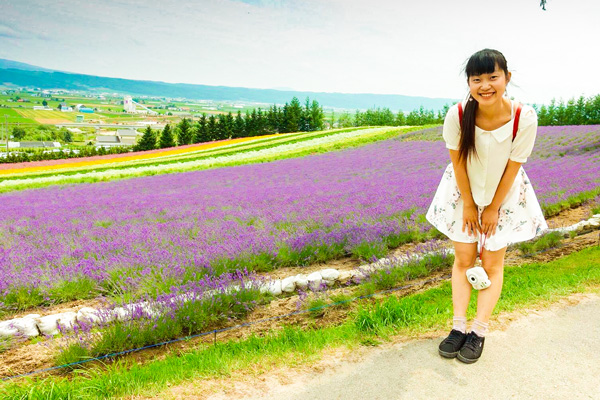 What are the benefits of doing a Working Holiday in Japan?

My main purpose of working holiday was to use what I learned every day from Japanese Language School, that's why I learned Japanese and did part-time jobs at the same time. Through taking part-time jobs, Japanese culture can be understand more deeply. What I learned is Japanese working style is very strict on attitude, such as punctuality, honesty, proficiency, responsibility, and so on. Besides, I experienced, in Japanese culture, so-called "People's Relationship" between senior staffs and junior staffs, and also customer service. I used to say "Thank you, Sorry or Please" all the time. Last but not the least, I appreciated the opportunity of teaching English, so that I knew how higher-educated Japanese people think by topic discussion.

How did/will you spend your 1 year stay?

First 3 months - N4 level study in Kudan
Next 6 months - N3、N2 level studies in Kudan + Part-time jobs (Matsumoto Kiyoshi, Company English teacher)
Next 2 months - Full-time job (Farm Tomita in Hokkaido)
And last 1 month - Travel in Japan with family and friends

The reason why I chose Kudan Institute.

(1)Culture oriented: In addition to a lot of culture activities, Kudan has weekly tea ceremony class. I had done tea ceremony in China so I wanted to know Japanese tea ceremony, which represents Japanese culture the most.
(2)Short-term conversation course: At first I didn't know when and what kind of job I would get, and conversation course could be useful for working, so I thought Kudan's short-term conversation course suits to me.
(3)Good location: Kudan is not only surrounded by good atmosphere of university area, but also close to underground station and JR station so that no matter where my part-time job would locate, I could reach there easily after class.

Advice for anyone thinking of doing a Working Holiday in Japan.

It is very important to set a goal of what to do in this special year at the beginning. Kudan's teachers and staffs are very nice to help every student to fulfill their dreams, such as job offers, interview practice and resume checking. Until now, I still believe Kudan is the best choice.
Useful Links