Nationality
We have been welcoming students from 30-40 countries on an average per month.
You can make new friends from all over the world and know their culture and custom as well as Japanese!
Demographic Data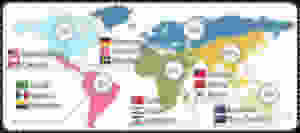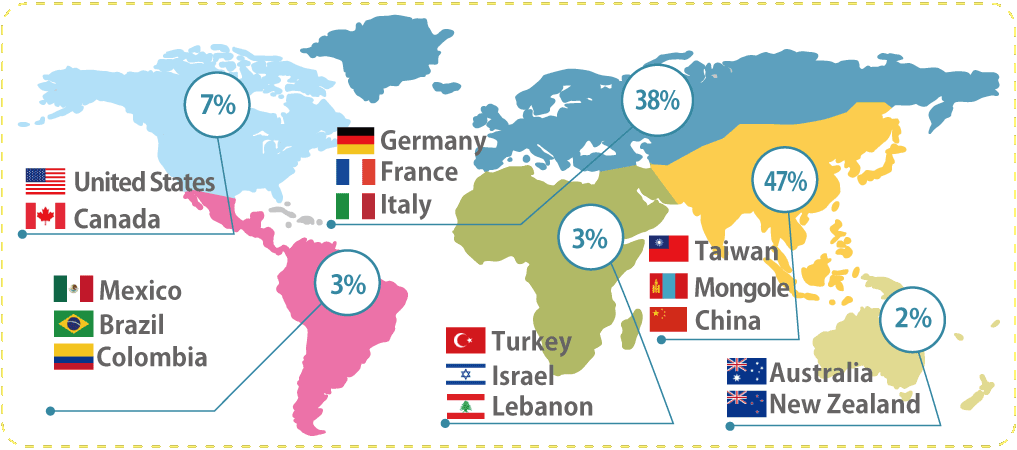 Contributions from students
出身在台灣。在台灣的大學讀了4年的日文然後畢業。
---
Interview with Kudan graduate.【Jordan(USA)】
Hello, everyone! My name is Jordan. I am from Seattle, WA, USA. I currently live in Tokyo, Japan.
---
Interview with Kudan graduate. Entrevista com Kudan graduado. Kenji (Brasil)
Kenji (Brasil) 自己紹介 Self-introduction Auto introdução 私の名前はケンジと申します。30歳、ブラジル、サンパウロ出身です。 私はブラジルのマッケンジー長老派大学のロースクールを卒業し、法律事務所で数年間働いた後、27歳で日本に来て九段で日本語を勉強しました。
---
Interview with Kudan graduate. 採訪九段畢業 Rui (China)
我叫董芮,出生于昭和末期,白羊座。高中为止我都一直生活在中国武汉,19岁的时候离开家乡独自前往澳大利亚的墨尔本留学,大学毕业后获得永久居住权,至今为止都一直生活在墨尔本。爱好除了喝酒以外喜欢语言学习,烹饪,卡拉OK,游戏和聊天。顺便一提,最喜欢的季节是秋天。I
---
請拿出你的勇氣,嘗試working holiday挑戰一下自己吧!
如果大家對日本有興趣,特別是日本的文化,非常推薦你利用working holiday的方式來到日本進行各式各樣的體驗,邊到處探索邊兼職。若然大家跟我一樣對自己的日文程度還未有足夠的信心的話,也推薦你先到九段上個短期課程啊。看到這裡,還是有很多顧慮的大家,請拿出你的勇氣,嘗試挑戰一下自己吧!
---