Student Visa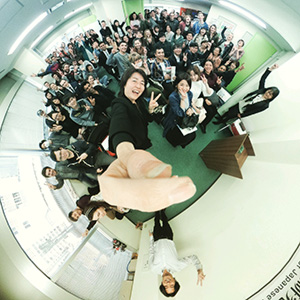 When you receive education in Japanese education institution, the visa is Student visa in general. Applicants who wish to study for long-term need to acquire this visa.
Condition of acquisition
Age:18 or over 18
Completed higher education institutions with high school or above
Remarks:
Japan's educational system is consisted of 12 years of 6-3-3 and then students advance to higher education like university. Educational system of some countries doesn't fulfill 12 years before higher education. If applicants from these countries graduated from high school as final educational background, they can't advance to higher education in Japan. If you graduated from high school with grade-skipping, there is no problem about this matter.
Duration of study:
2 years maximum
Time of starting a course
The starting date is only 4 times a year; January, April, July, and October. Also please note the procedure takes long time to acquire the visa. Regarding the necessary documents and procedure, please see here. It is permitted to take on part-time job within 4 hours a day. As the main purpose of this visa is study, your attendance rate should not be below 80%.
When you are going to study over 1 year, you are applied to National Health Insurance. If you acquire this, you can receive medical treatment at hospital with 30% of total cost.
Procedures for applicants who need Student Visa
Procedure
Starting dates & deadline
April
July
October
January
Send necessary documents and processing fee to our institute. We will stop recruiting when maximum class numbers are reached
Aug ~ Oct
Jan ~ Feb
Mar ~ Apr
July~Aug
We translate and check all the documents you sent to us
Oct ~ Nov
Feb ~ Mar
Apr ~ May
Aug ~Sep
We hand your documents into Immigration Office in Japan
End of Nov
Mid of Mar
End of May
Mid of Sep.
Immigration Office checks your documents
Dec ~ Feb
Mar ~ May
May ~ Aug
Sep ~ Nov
When your documents are confirmed by Immigration Office, a Certificate of Eligibility (Permission from Japanese Government to be granted a Student visa) is issued
End of Feb
End of May
End of Aug.
End of Nov.
We invoice the rest of the fees (Registration fee and Tuition for 1 year, Maintenance fee & Social Activity fee)
End of Feb
End of May
End of Aug
End of Nov
Applicants remit the invoiced fee to our bank account
Beg of Mar
Beg of Jun
Beg of Sep
Beg of Dec
After confirmation of payment, we send the Admission Certificate and the Certificate of Eligibility to you
Mid of Mar
Beg of Jun
Mid of Sep
Mid of Dec
Applicants hand in the documents to apply for the visa at Japanese embassy
Mid of Mar
Mid of Jun
Mid of Sep
Mid of Dec
depart to Japan
Beg of Apr
Beg of July
Beg of Oct
Beg of Jan