Further education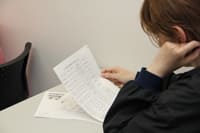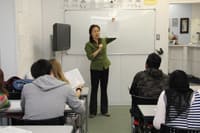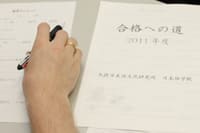 I'm sure that you are interested not only in Japanese language, but also culture and customs. If you plan to advance to postgraduate school, university or two-year college in Japan, I'm happy to support you by counseling. It's necessary to think carefully about which school you want you chose. If you have any questions, please feel free to contact us!
Please take the advice from our graduates.
Information of Study in Japan
JAPAN STUDY SUPPORT for information of studying at Universities and Graduate ...
Further Education – Yearly Schedule
This program will help you advance in your future goals and careers with University and College diploma.
Advantage of Pathways Program

Entrance examination (Japanese Language) exemption
Tuition reduction
Scholarship
* For further details, please contact University.
Regulations

Student attends in class over 90% every month (Japanese language institute)
Student who study hard at Japanese language institute
Student who attends Japanese language institute for more than 6 months
Student who has clear plan for further education
Student who has knowledge of JLPT level N2 or higher
List of Partners
University

Japan University of Economics
Vocational schools

Educational Foundation Jikei Group (6 schools)
Tokyo School of Music Sibuya
Tokyo School of Music
Tokyo Film Center of Arts
Tokyo Communication of Arts
Tokyo Technology Communication
Tokyo Dance & Actors School
ICS College of Arts
Japan Electronics College
Nihon Kogakuin College