Access
Address

Teitomisaki Building1F, 2-7-10, Kandamisaki-Cho, Chiyoda-ku, Tokyo 101-0061

Contact

TEL:03-3239-7923 FAX:03-3239-7920
※ Outside Japan TEL 81-3-3239-7923  FAX:81-3-3239-7920

Office Business hours:Mon-Fri

9:00 Am - 6:00 Pm (Japan Time)
(Except : National Holidays)
MAP
The Kudan Institute of Japanese Language & Culture is located in a place that combines fun, food, history, and nature.
The area around our school is full of shopping and entertainment facilities.
There are many famous universities nearby, and the area is bustling with young people.
In addition, the famous areas of Shinjuku, Shibuya, Ikebukuro, and Akihabara are close by, so you can enjoy life in Tokyo to the fullest when you are not in class.
Kudan Institute of Japanese Language & Culture × Suidobashi
The Suidobashi area is home to a variety of attractions including the Tokyo Dome where baseball games, concerts, and various events are held. The nearby Tokyo Dome City Attractions features amusement park rides, including roller coasters, and stores selling food, drinks, and various goods. Koishikawa Korakuen is a Japanese garden that shows the beauty of the four seasons. There are also many universities and vocational schools in the area making it a student town.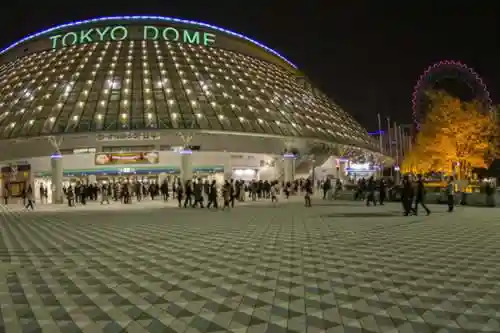 Tokyo Dome / Attractions
Tokyo Dome is the sacred ground of baseball and the home of the Giants. There are not only baseball games held here, but also concerts and other kinds of events. Nearby attractions include an urban amusement park, with roller coasters and a Ferris wheel that overlooks the city of Tokyo, and famous stores such as Uniqlo and Muji where you can enjoy shopping after school.
Koishikawa Korakuen Gardens
This is the garden of the Tokugawa family built in the Edo period. The garden is a "Kaiyushiki Tsukiyama Sensui Garden" with a pond at its center and is rich in Chinese flavor with scenery named after famous places in China. The garden also features lakes, mountains, rivers, and rice paddies that mimic the scenic beauty of various regions.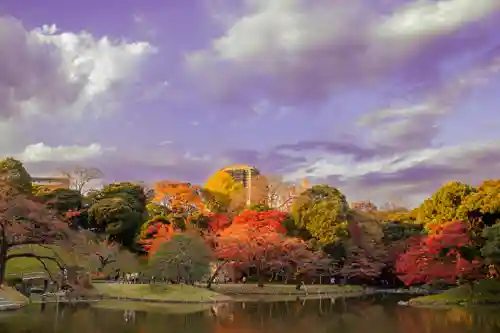 Leading Universities 
In addition to Senshu University, Tokyo Dental College, Nihon University, Hosei University, and Meiji University, there are many other universities and vocational schools located in and around Suidobashi. As a result, Suidobashi is a student town with many cheap and delicious restaurants catering to students.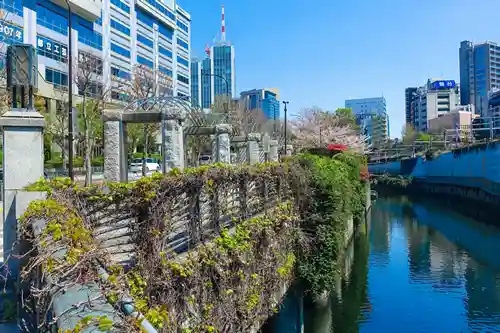 Kudan Institute of Japanese Language & Culture × Jimbocho
Jimbocho is said to be the No. 1 book town in the world with its many new and secondhand bookstores. There are many ways to enjoy this town, such as looking for books, new and old, from various genres; eating curry, which is another specialty of this town; or taking a break in a coffee shop with a retro atmosphere.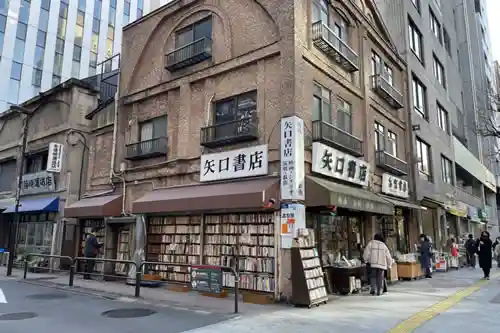 Secondhand Bookstore District
Filled with both new and secondhand books, Jimbocho is said to have the largest collection of books and bookstores in the world. From old documents to magazines, manga, technical books, art, and other genres, you can find all kinds of books in Jimbocho. It's a lot of fun to look for a unique store that suits your taste.
Curry Battleground  
In Jimbocho, the town of books, curry is the best food to eat while reading a book you just bought! That's how Jimbocho became a curry town. Even today, there are many curry restaurants in Jimbocho competing to create the best curry.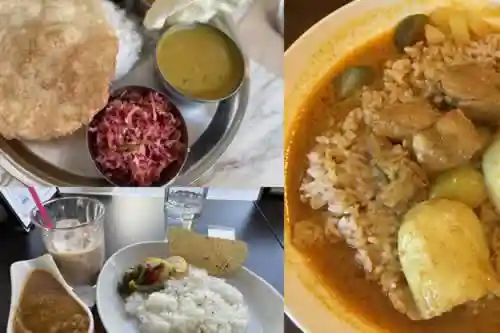 Cheap and Delicious Restaurants
There are many famous restaurants where you can wait in line, such as Imoya, famous for its delicious tempura that you can fill up on for a reasonable price, Sabouru, where you can enjoy a large bowl of pasta in a retro atmosphere, and Maruka, where you can enjoy authentic Shikoku Sanuki udon.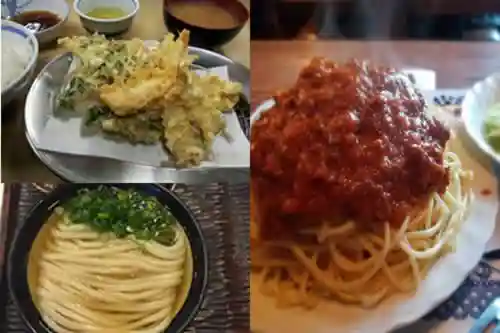 Kudan Institute of Japanese Language & Culture × Akihabara
Akihabara is just 10 minutes away by train from the Kudan Institute of Japanese Language & Culture. There you can find anime, figurines, cosplay, and doujinshi. It is also evolving to be a place of art and manufacturing. Akihabara is a place where you can explore a city full of diverse cultures that are changing dramatically every day.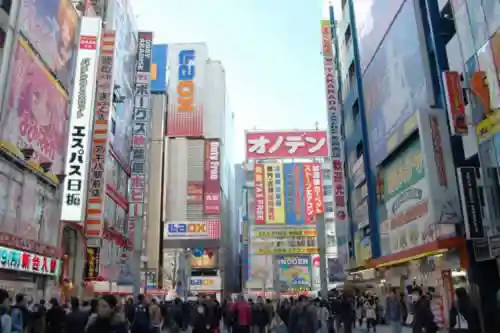 A unique "Electric Town"
Akihabara started out with many stores selling radio parts, then consumer electronics, and as time went on, computer parts started to be sold, and PC enthusiasts began to visit the town. Akihabara later transformed into a place that incorporates many subcultures, and there you can find maid cafes, figurines, anime goods, and doujinshi.
Kanda Shrine (also known as "Kanda Myojin")
"Kanda Matsuri" is one of the three major festivals in Japan and is held at Kanda Myojin. Due to its proximity to Akihabara, Kanda Myojin has become famous as a shrine where some worshippers offer "Moe-ema"—votive tablets that feature anime style drawings drawn by the worshipper.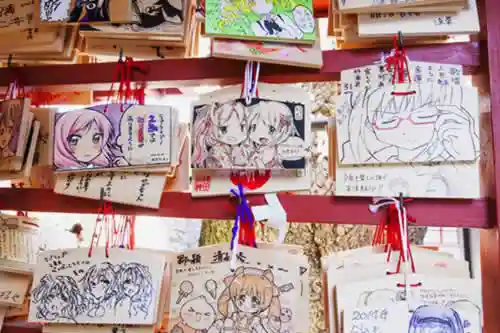 3331 Arts Chiyoda
3331 Arts Chiyoda is an art center born out of the renovation of the former Chiyoda Ward Nerinari Junior High School. Not limited to contemporary art, 3331 Arts Chiyoda holds a wide variety of exhibitions, events, and workshops throughout the year, ranging from architecture, design, and physical expression to local history and culture. It used to be a junior high school, so the combination of a variety of art with the atmosphere of a Japanese school is intriguing.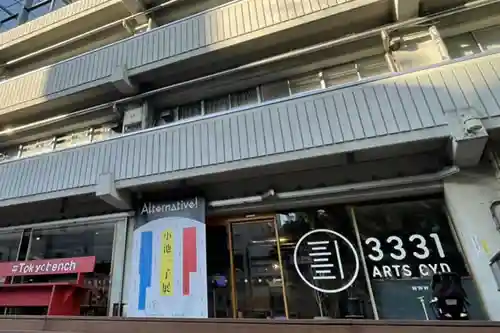 Access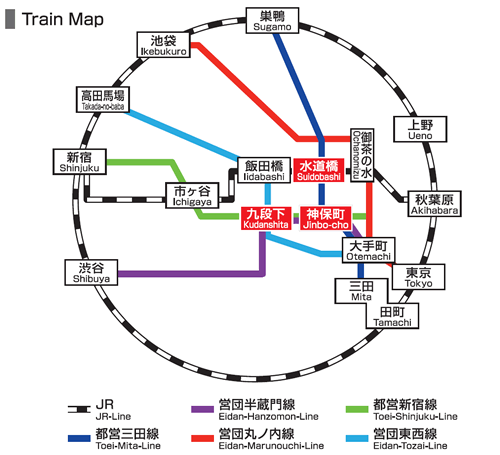 JR Suidobashi station (JR Sobu line) East Exit about 300m/ 4 minutes
Jimbocho station(Hanzomon line, Toei Shinjuku line , Toei Mita line)Exit A4 about 600m/8 minutes
Kudanshita station(Tozai line, Hanzomon line, Toei Shinjuku line)Exit 5 about 700m /9 minutes
Toei Suidobashi station(Toei Mita line) Exit A2 about 400m/ 5 minutes
Map Around Kudan Institute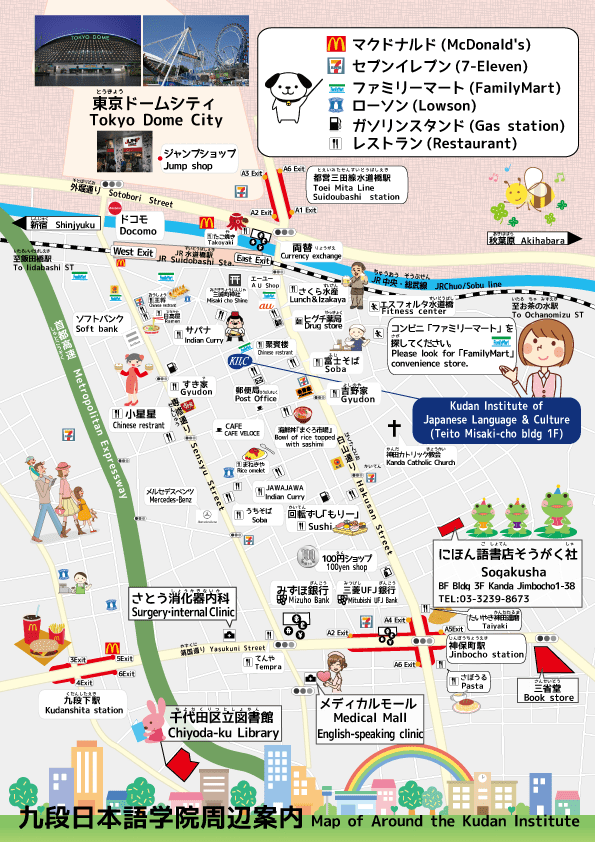 Kudan's Blog