Access
Address

Teitomisaki Building1F, 2-7-10, Kandamisaki-Cho, Chiyoda-ku, Tokyo 101-0061

Contact

TEL:03-3239-7923 FAX:03-3239-7920
※ Outside Japan TEL 81-3-3239-7923  FAX:81-3-3239-7920

Office Business hours:Mon-Fri

9:00 Am - 6:00 Pm (Japan Time)
(Except : National Holidays)
MAP
Access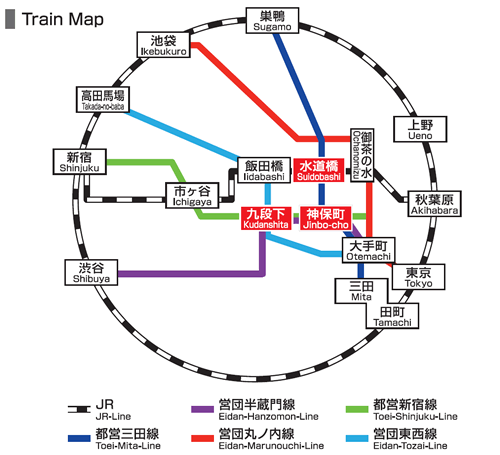 JR Suidobashi station (JR Sobu line) East Exit about 300m/ 4 minutes
Jimbocho station(Hanzomon line, Toei Shinjuku line , Toei Mita line)Exit A4 about 600m/8 minutes
Kudanshita station(Tozai line, Hanzomon line, Toei Shinjuku line)Exit 5 about 700m /9 minutes
Toei Suidobashi station(Toei Mita line) Exit A2 about 400m/ 5 minutes
Map Around Kudan Institute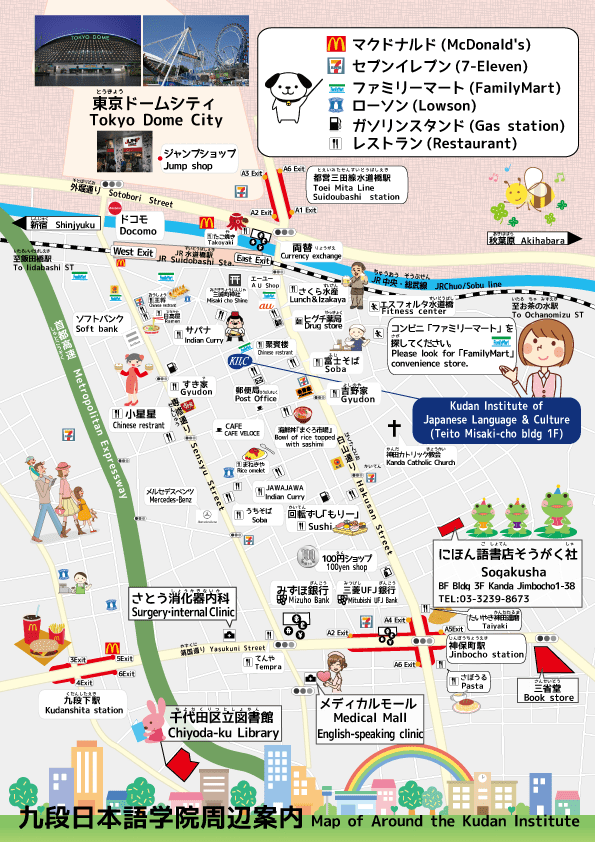 Information around Kudan

For Mt.Fuji Trip Participants 富士山に登るために
ホリデーコース1&3で富士山に行く人へ For students who are taking Summer Holiday Course 1 & 3 and going to Mt.Fuji
03.07.2017

How to search the best time for Cherry Blossoms
だんだん暖かくなってきましたね。皆さんは春を楽しんでいますか? Now its getting warmer. Are you enojoying Spring?
06.04.2016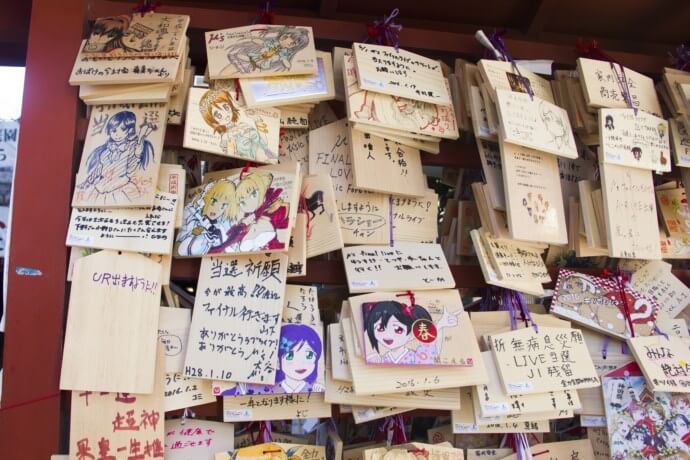 神田明神の絵馬(Anime Ema of Kanda Myojin)
There are Kanda Shine is near Kudan. Where is also near the Akibahara. Many otaku people to worship at a Kanda Shine. Here you can see a votive tablet, an ema. Originally people donated a living horse to Shinto shrine. And later people donated a picture of a horse. Ema literally means "picture of horse." but some people take the extra step of decorating their own ema.
19.01.2016


九段から近いスポーツジムは? (Where is nearest sports gym from Kudan?)
Japanese sports jim are almost have to do menbership. We introduce nearest day use sports jim from kudan. There is easy access from Kudan.(10miniuts)
14.10.2015

高尾山新緑ハイキング(Hiking to Mt Takao)
先週土曜日に高尾山へハイキングに行きました。 新緑がとても綺麗でした。 Last Saturday, We went hiking to Mt Takao. We felt so beautiful spring greens.
27.05.2015