Access
Address

Teitomisaki Building1F, 2-7-10, Kandamisaki-Cho, Chiyoda-ku, Tokyo 101-0061

Contact

TEL:03-3239-7923 FAX:03-3239-7920
※ Outside Japan TEL 81-3-3239-7923  FAX:81-3-3239-7920

Office Business hours:Mon-Fri

9:00 Am - 6:00 Pm (Japan Time)
(Except : National Holidays)
MAP
Access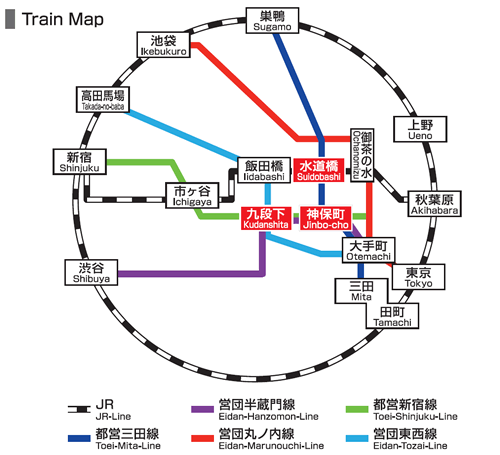 JR Suidobashi station (JR Sobu line) East Exit about 300m/ 4 minutes
Jimbocho station(Hanzomon line, Toei Shinjuku line , Toei Mita line)Exit A4 about 600m/8 minutes
Kudanshita station(Tozai line, Hanzomon line, Toei Shinjuku line)Exit 5 about 700m /9 minutes
Toei Suidobashi station(Toei Mita line) Exit A2 about 400m/ 5 minutes
Map Around Kudan Institute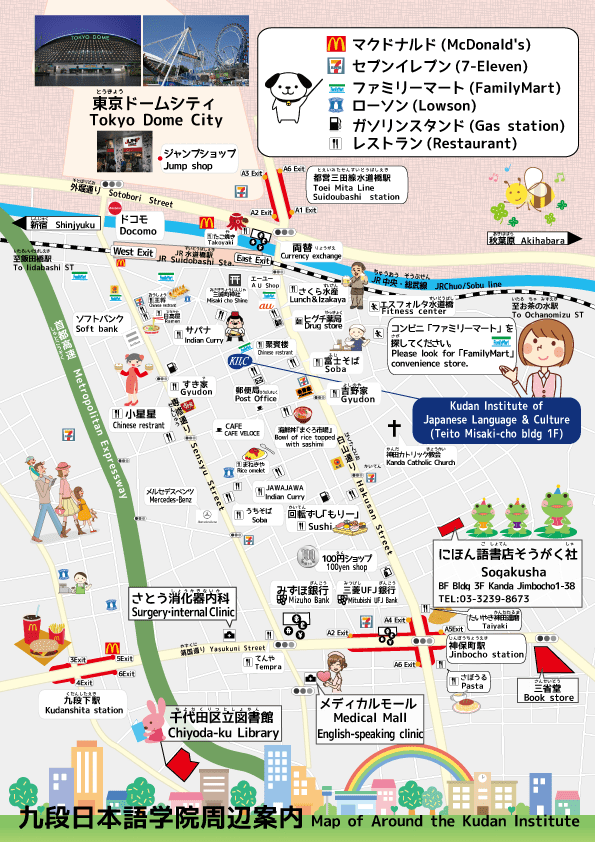 Kudan's Blog
28.09.2021
上野の安くて美味しいたこ焼き(Cheap and delicious takoyaki in Ueno)
24.01.2020
Let's go hiking in Kamikochi! 上高地にハイキングに行こう!
上高地は長野県にある有名な山岳リゾートの場所で、北アルプスの登山の玄関口でもあります。Kamikochi is a place of a famous mountain resort in Nagano Prefecture, and is also the gateway to mountain climbing in the Northern Alps.
24.04.2019
Love of Factory Buildings 工場萌え
工場萌えという言葉を知っていますか?Have you ever heard of the term 「工場萌え」or "love of factory buildings"?
22.04.2019
江の島 (Enoshima) – A day away from Tokyo
Spring is the season when people enjoy more of the outdoors as the temperature gets warmer. If you live in Tokyo or in the neighboring prefectures and decide to explore other nearby destinations, Enoshima is your next day-trip experience.
20.04.2019