List of Partners
Katayanagi Institute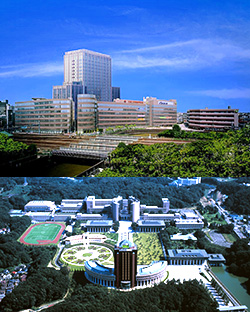 Tokyo University of Technology
Nihon Kogakuin College-Kamata Campus
Nihon Kogakuin College-Hachioji Campus
Kogakuin College-Hokkaido Campus
This Institute is a comprehensive University with 1 university and 3 vocational schools. The vocational schools offer practical courses in Design, Music, IT, technology, health care and sports. You can transfer to Tokyo University of Technology for further education. Manga/Animation, voice actor, actor, game creator, graphic design, interior design, director, concert event, recording creator, robots, mechanics, electronics, car mechanics, architecture, information processing, Computer network are the popular studies for international students.
Category:
Comprehensive Institute
Department:
Creators, Design, Music, IT, Technology, Health care, Sports
Workplaces after the graduation:
Music/ Automotive/ IT/ Game/ Theater/ Production/ Medical/ Food/ Construction/ Electric Industries
Available Qualifications and Licenses:
Please contact the department
Address:
5-23-22, Nishikamata, Ota-ku, Tokyo 144-8535
Toll free 0120-123-351
1404- 1 Katakuramachi, Hachioji City, Tokyo 192-0983
Toll free 0120-444-700
184-3 Satsunaicho, Noboribetsu city, Hokkaido 059-8601
Toll free 0120-666-965
International students:
Less than 10%
Tuition:
2,270,000 – 2,680,000 YEN depending on department (2-year program)
School of interior design ICS College of Arts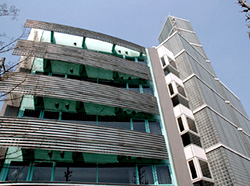 This institute is founded in 1963 as the first and unique training school specializing in the field of interior design in Japan.
For past nearly 50 years, the college has sent out many graduates of great talent to home and abroad by offering unique curricula. ICS will support you to achieve chances worldwide.
Category:
Interior, Architecture, Design
Department:
(Daytime course) Interior Architecture &Design course (3-year program)/ Interior Decoration course (2-year program) and Interior (2-year program) and Meister Trainee Course. (3 years)
(Night course): Interior Architecture & Design (2-year program)
Workplaces after the graduation:
Curators. Inter Space, Koizumi Sangyo, Century Home, Zetten, T&O studio,  Non-scale, Mikangumi etc
Available Qualifications and Licenses:
2nd class registered Architect, Interior Planner, Be able to take examinations that will enable them to obtain registration as timber-building-architect and Interior planner, commercial space designer, Interior coordinator, Vectorworks,
Address:
1-5-6 Kakinokizaka, Meguro-ku, Tokyo 152-0022
International students:
International students: 26% (2010)
Tuition:
・Interior Architecture & Design course (3 year-program) 1,428,560 YEN/the first year
・Interior Decoration course (2 year-program) 1,407,500 YEN/ the first year
・Interior Meister Trainee course (2 year-program) 1,001,750 YEN/ the first year
・Interior Architecture & Design course (2 year-program) 547,160 YEN/ the first year