Interview with Kudan graduate. Caroline (Sweden)
Category:After graduation, Contribution, Further Study, Information
---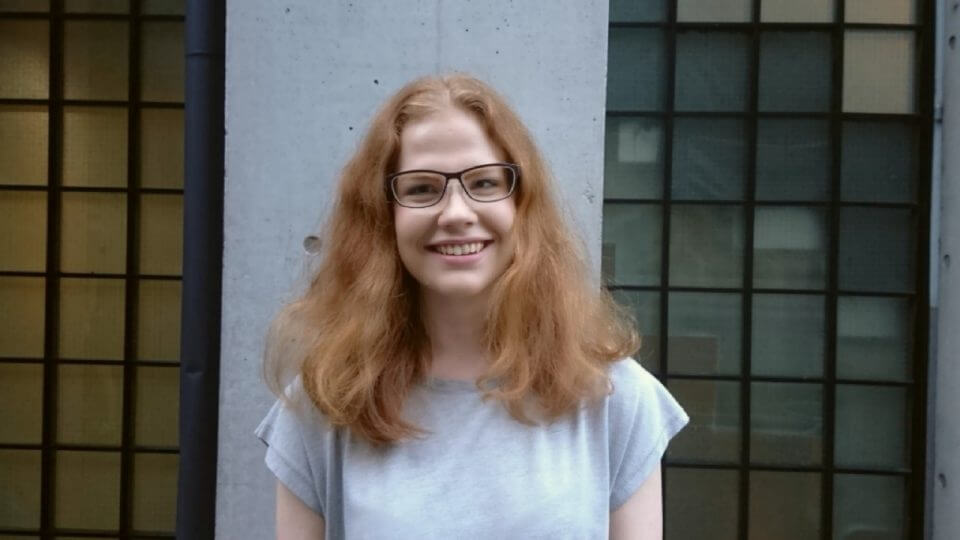 Caroline (Sweden)
進学までの日本語経歴 Japanese study history

九段日本語学院 1年9ヶ月→ 専門学校ヒコ・みづのジュエリーカレッジ
Kudan Japanese Institute(1year and 9months study) → HIKO MIZUNO COLLEGE OF JEWELRY.
自己紹介 Self-introduction

キャロリーンと申します。スウェーデンから参りました。九段日本語学院で1年9ヶ月勉強して、専門学校に入りました。

My name is Caroline and I come from Sweden. I studied 1 year and 9 months at Kudan Institute before getting into vocational school in Japan.

私の夢 My dream・日本に来た理由 Reasons to come to Japan

来日した理由はただ日本語を話せるようになりたいと思ったことです。九段で日本語を勉強しながら、この後、何をしたいのがよく考え始めました。偶然に今通っている専門学校を出会って、これ勉強したい!これは将来したい事だ!と思いました。子供の頃から、手作りが大好きでしたから、ジュエリーを作りたいという気持ちが強くなってきました。

The reason I came to Japan at first was because I wanted to be able to speak Japanese. While I was studying Japanese I started thinking about what I wanted to do after my Japanese studies were over. By chance I found out about the school I'm going to now and thought: I want to study this! This is what I want to do in the future! Since I was little I loved making things so the urge of wanting to make jewelry became strong.
九段の勉強は? About Study in Kudan Japanese Institute?

九段の勉強は楽しかったです!日本語の文法は結構難しいと思いますが、先生方の説明と例文を聞くとわかりやすくなりました。文法や語彙が早く上達できて、びっくりしましました。
学校の雰囲気は真面目に、楽しくできるし、日本語の勉強を順調に進めることができました。クラスメイトとよく面白い練習ができて、学んだ日本語がしっかり定着しました。
次に何の勉強をしたいか悩んでいた時に、先生方に相談をして、色々と安心できました。専門学校を決めた時、進学の手続きや専門学校の面接など大変でしたが、先生方に手伝っていただいて、本当に感謝しています。
My studies at Kudan were fun! I think the Japanese grammar is quite difficult but the teachers' explanations and examples made it more easier to understand. My Japanese grammar and vocabulary became better really fast which surprised me.
The school's atmosphere is diligent and at the same time enjoyable and my studies were going well. I also practiced with my classmates which made it more interesting and it made me remember my Japanese studies more easily.
When I started worrying about what I should study next I consulted the teachers and they made me feel more relieved. When I decided on my vocational school I started the procedure of handing in papers and preparing for my interview, which was difficult, but I got help from my teachers and for that I'm really grateful.

専門学校でどんな勉強している? What do you study in your Vocational school?

今は専門学校でジュエリーメイキングを勉強しています。技術的な勉強もしているし、宝石の勉強もデザインの勉強もしています。技術の授業は楽しくて、難しいところもありますが、挑戦するのはとても楽しいです!宝石の勉強の日本語は一番大変ですが、面白くて、勉強を楽しんでいます。

Right now I'm studying jewelry making. I'm studying jewelry making techniques, and also gems and design. The jewelry making lessons are fun and difficult at some times, but it feels good to have a challenge! The studies of gems in Japanese is probably the most challenging, but it is also very interesting and I'm having fun with my studies.
日本留学を考えているみなさんへ For everyone thinking to study abroad in Japan.

日本への冒険を始めた時、様々な不安がありましたが、日本に来て、生活が楽しめるようになりました!最初は言葉や文化がよくわからないかもしれませんが、九段でそれを学べますから、安心してください。日本の言葉も文化ももっとわかったら、生活しやすくなり、もっと楽しくなりますよ。

日本に来たら、頑張ってください!勉強も生活も楽しみましょう!

When I started my adventure in Japan, I had some worries, but when I came here I started to find my life here very enjoyable! At first you may not know the language and the culture very well but you will be able to learn all that at Kudan, so don't worry. When you start to know the language and the culture more and more you will be able to have more fun and be able to go about your everyday with ease.
When you come to Japan good luck! Have fun with both your studies and your life here in Japan!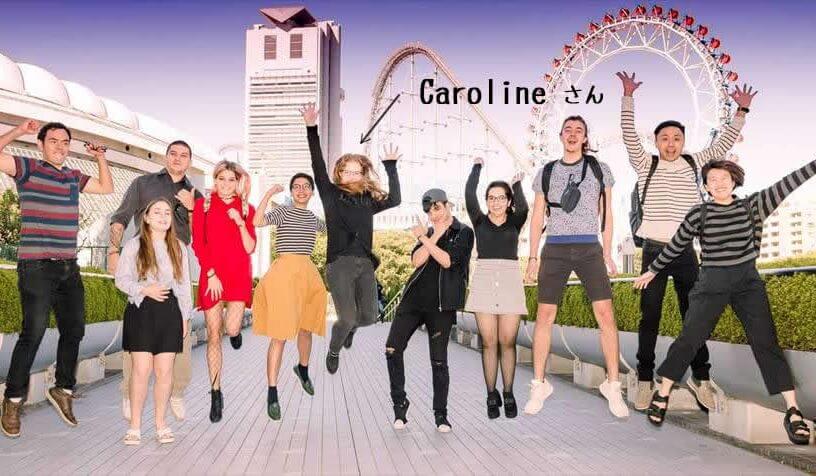 Currently accepting Student Visa applications for January 2024.

即日起接受2024年1月留學簽證申請。
---
2019年6月5日 水曜日 10:53 AM Category: After graduation, Contribution, Further Study, Information.