九段のJLPT N2・N3対策コース  JLPT Evening N2/N3 Course
Category:Information
---
みなさん、こんにちは。
九段日本語学院です。
4月の新学期が始まり、2週目になりました。
マスクをつけていますが、学生のウキウキした様子が感じられます。
It is now the second week of this semester from 5th April.
All students are wearing a mask, but we can feel their excitement.
そういえば、
7月4日のテスト申し込みましたか?
今週16日(金)が日本語能力試験JLPTの申込み期限なので、
日本で受験を考えている人は、気を付けてくださいね。17時までです。
By the way,
Have you registered for the July 4th test?
This Friday, July 16, is the deadline to resister for the JLPT.
If you are thinking of taking the exam in Japan, please apply immediately. Until 17:00.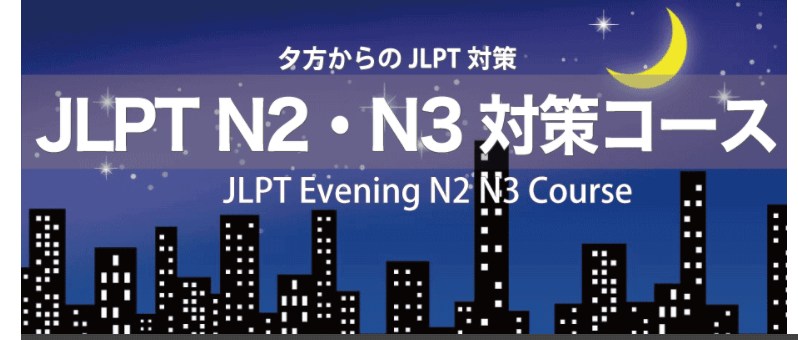 N2コース、N3コースどちらも5月のゴールデンウイーク明けから始まります。
Both N2 and N3 courses will start after the Golden week in May.
N2コース:5月12日-6月23日 月・水(全12回) 17:30-18:20/18:30-19:20 *6月16日(水)休み
N3コース: 5月13日-6月22日     火・木(全12回) 17:30-18:20/18:30-19:20
九段の対策コースってどうなの?
What about Kudan's JLPT Evening N2/N3 Course?
・オンラインでも参加できる。
You can also participate online.
・授業の時間を覚える練習に使わない。
Not use class time for memorization practice.
・一人一人に合った漢字力養成アドバイス。
Advice on how to develop Kanji skills tailored to each individual.
・問題パターンを知り、コツをつかむ。
Learn the patterns of the JLPT questions and get the hang of it.
・最適な時間配分に慣れる。
Get used to the optimal time allocation.
・模擬試験と個別カウンセリング
Mock test and individual counseling
日本人のプロの先生が教えるので、
テスト用リスニング力を伸ばせるだけでなく、「日本語耳」がしっかり育ちます。
This courses are taught by professional Japanese teachers,
You can not only improve your listening skills for the test, but also develop your "Japanese ear"
お問い合わせお待ちしております。
We look forward to hearing from you!
Currently accepting Student Visa applications for October 2021.

即日起接受2021年10月留學簽證申請。
---
2021年4月12日 月曜日 5:27 PM Category: Information.