ハロウィンコンテスト開催中です!
Category:Information
---
★☆HAPPY HALLOWEEN ☆★
みなさんはハロウィン楽しみましたか?
Have you enjoyed the Halloween?
今年も九段では恒例のハロウィンコスチュームコンテストが開催されています☆
Halloween costume contest is being held at our school right now.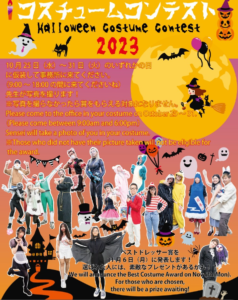 10/31 今年もユニークな衣装で学生たちがコンテストにエントリーしてくれました(^^)
Students entered the contest with unique costumes.
九段インスタグラムにすべての参加者の写真を公開中です!
You can see the photos of all participants on Kudan's Instagram.
お気に入りの写真に「いいね」をお願いいたします★
Please check it out and give a "like" to your favorite ones.
↑↑ 九段のインスタグラムでは各種インフォメーション、イベントなどたくさんの情報を随時配信しています。
We post various information including events updates on Instagram at all time.
ぜひフォローして、いっしょに日本文化を楽しみましょう♪
Please follow us and enjoy Japanese culture together!
また、10/31 は九段に入学して一ケ月の学生のオリエンテーションでした。
On the same day, there was an orientation for new students who enrolled in Kudan in the begining of October.
オリエンテーションは「やさしい日本語」で行われ、学生たちは熱心に話を聞いていました。
School principle explained important things by using "Yasashii-Nihongo" and students listened carefully.
九段の学生たちは楽しみながら勉強もがんばります!
Kudan's students study hard while having fun!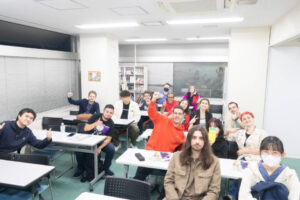 写真の中にはコンテストの参加者もいますよ~!
Can you find one of the participants of the contenst in the photo?
Currently accepting Student Visa applications for January 2024.

即日起接受2024年1月留學簽證申請。
---
2023年11月2日 木曜日 2:52 PM Category: Information.