日本語で日本語を学ぼう Study Japanese by Japanese 
Category:Information
---
60分間の日本語勉強、
実際に日本語と接しているのは何分くらいですか??
Studying Japanese for 60 minutes,
How many minutes do you actually spend in contact with Japanese?
九段では、今日 会話コースの期末テストが終わりました。
授業は25日まで。
25日には今日の期末テストのフィードバックがあります。
普段の授業はもちろん、
今日受けたペーパーテスト、会話テスト、そしてフィードバックまで
ぜーんぶ日本語。
基本的にはすべて日本語。
At Kudan , the final exam for conversation course ended today.
Classes will be held until 25th.
On 25th , we will have review of today's exam.
As well as our regular classes ,
paper test , conversation test , and review are all in Japanese.
Basically , everything is in Japanese .
実は、それは初級者のクラスでも同じなんです
Actually , it is the same for the beginner's class.
えっ!?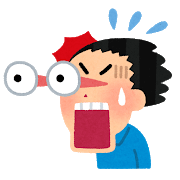 日本語を全然知らない人に
日本語だけでどうやって日本語を教えるの?
How do you teach Japanese to someone who
does not know any Japanese?
生徒は授業中、ただオウムみたいになっちゃってんじゃない?
You think the students just become like parrots in class ?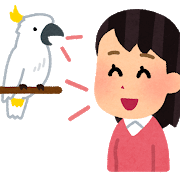 先生の前に字幕スーパーがあるんでしょ?
There are sub titles in front of the teacher , right?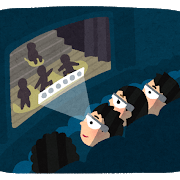 もちろん答えはノー
Of course the answer is no
じゃあ
初級から日本語学校で日本語を勉強する利点にはどんなことがあるんでしょう。
実際に初級クラスで教えている先生に聞いてみました。
What are the advantages of studying Japanese at Japanese
language school from the beginner level?
I asked the teacher who actually teaches the beginner class .
「初級者こそ
 日本人の先生と勉強した方がいいと思います」
"I think it is better for beginners to study with Japanese teacher "
~まず、発音にしろ、日本語に対する考え方にしろ、
一度癖がついてしまうと、なかなか直すことができません~
~First of all , whether it's your pronunciation or
the way you think about Japanese , once you get into the wrong habits , it is very difficult to fix them~
Q:先生の日本語が分からなくても大丈夫ですか?
Q:Is it okay if I can't understand the teacher's Japanese?
A:先生の話を100%理解できる必要はありません。
しかも、先生は言葉だけでなく色々な手段で学生に教えます。
そして先生はイメージを学生に示してあげることができます。
理屈じゃなくて、イメージ・感覚で日本語を身に付けましょう。
A:It is not necessary to be able to understand 100% of what the teacher is saying. Moreover, teachers teach students not only through words, but also through various other means.
And the teacher can show the students images.
Let's learn Japanese with images and senses, not theories.
Q:説明は英語でしてくれませんか?
Q:Can you please explain in English?
A:実は翻訳をすることで少しずつその言葉はズレていってしまいます。
説明よりも実際に使う時のイメージを与えてあげることを大切にしています。
A:In fact, by translating the words, the words are gradually shifted.
It is more important to give students an idea of what it will look like when they actually use it than to explain it.
Q:母語が違うクラスメートと一緒に勉強する利点はありますか?
Q:Are there any advantages to studying with classmates whose native language is different from your own?
A:同じ母語話者だとどうしても「なんで外国語で話をしなければいけないの?」という考えを持ってしまいます。
母語が違えば、日本語で話さざるを得ないし、変な恥ずかしさも出ず、積極的に日本語の発音も練習できます。
そして一番は色々な文化に触れられることです。凝り固まった価値観から解放されますよ。
A:When you study with people of the same mother tongue, you may have the thought, "Why do I have to speak in a foreign language? If the mother tongue is different, you have to speak in Japanese.
With a different mother tongue, you are forced to speak in Japanese, you don't feel embarrassed, and you can actively practice your Japanese pronunciation.
The most important thing is that you can experience a variety of cultures. It will free you from your entrenched sense of values.
Q:教科書を使って自分で勉強するのと何が違いますか?
Q:What is the difference between studying on your own using a textbook and studying in a class?
A:実は教科書には「日本語の形をした日本語じゃないもの」が混ざっています。
教科書の編成上、入れざるを得ないけど、実際にはこの場面でこのような言い方はしないという日本語がたくさんあります。
それをフォローしてあげるのが先生の仕事でもあります。
A:In fact, textbooks contain a mixture of "things that are not Japanese in the form of Japanese.
There are a lot of Japanese words that have to be included in textbooks for convenience, but are not actually used in this way in this situation.
It is the teacher's job to follow up on them.
冒頭の話、
60分間日本のアニメや映画、教材のCDを流し続ければ、
60分間自分で日本語だけに接することはできます。
でももし皆さんの学習目的が実際に日本人と交流することだったとしたら、
自分の発音が自然かどうか、
自分の日本語の発想が相手に伝わるかどうか、
是非、プロの日本語教師との授業で感じてください。
Let's go back to the beginning.
If you keep playing a CD of Japanese language materials for 60 minutes, you will be able to interact only with Japanese for 60 minutes by yourself.
However, if the purpose of your study is to interact with Japanese people in real life, you should definitely take a class with a professional Japanese teacher to make sure your pronunciation is natural and your Japanese ideas can be understood by others.
九段日本語学院では
2021年2月1日から5月29日にかけてオンラインでの初級クラスを開講します。
Kudan online 160-hour Japanese course for beginners
Feb.1 , 2021- May. 29 , 2021(16weeks)
Monday & Wednesday 13:00-16:00(JST)
Saturday 13:00-17:00(JST)
オンライン160時間初級日本語コース
2021年2月1日-5月29日
月・水 13:00-16:00(日本時間)
土   13:00-17:00(日本時間)
週10時間 合計160時間
オンライン160時間初級日本語コース| 九段日本語学院、東京の日本語学校 (kudan-japanese-school.com)
Online 160-hour Japanese Course for Beginners |Kudan Institute of Japanese Language Tokyo (kudan-japanese-school.com)
在线160个小时初级日语课程 | 九段日本语学院 东京国际化日语学校 (kudan-japanese-school.com)
在線160個小時初級日語課程 | 九段日本語學院 日本東京的國際化日語學校 (kudan-japanese-school.com)
히라가나 카타카나 코스 온라인 레슨 | 온라인 160 시간 초급 일본어 코스 (kudan-japanese-school.com)
Currently accepting Student Visa applications for January 2024.

即日起接受2024年1月留學簽證申請。
---
2020年12月23日 水曜日 6:15 PM Category: Information.