日本の大学生との書道体験 Calligraphy experience with Japanese University students
Category:Information
---
みなさん、こんにちは。
東京オリンピック・パラリンピックが閉幕し、早くも9月の第2週になりました。
今日はインテシブコースの期末テストがあります。
会話コースは再来週が期末テストです。
10月の新学期はどちらのコースも10月5日から授業がスタート。
The Tokyo Olympics and Paralympics have closed and we are already in the second week of September.
The Intensive course has its final exam of this term today.
For the Conversation course, the final exam is the week after next.
The new semester  starts on October 5th for both courses.
引き続き学校でもインターネットでも九段の通常コースを受講できますので、
是非、学校のHPからお問い合わせください。
ブログの最後に言語別の九段HPのURLがございます。
You can continue to take Kudan's regular courses at school or on the Internet,
so please contact us through the school's website.
At the end of this blog, you will find the URL of the Kudan homepage for each language.
日本の大学生との書道(SHODO) Calligraphy experience with Japanese University students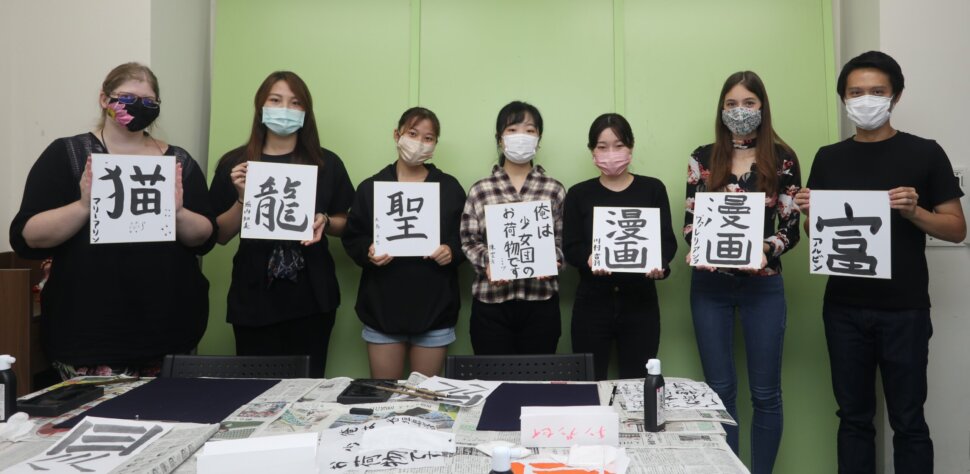 先週、9月2日に課外活動を行いました。
今回は日本の大学生との書道体験。
参加した九段の学生はみなさん書道初体験でしたが、
大学生が丁寧に教えてくれて、みなさん真剣に楽しく書道をしました。
その時の様子を写真でご紹介しますね。
Last week, on September 2nd, we had an extracurricular activity.
This time, we had a calligraphy experience with Japanese university students.
It was the first time for all the Kudan students who participated in this activity to experience calligraphy,
but the university students taught them carefully and everyone enjoyed doing calligraphy seriously.
Here are some pictures of the event.
落ち着いた気持ちと緊張  Calmness and Tension
書道は「落ち着いた気持ちになります。でも緊張」(アメリカ出身の学生)
Calligraphy "makes me feel calm and relaxed. But nervous." (student from USA)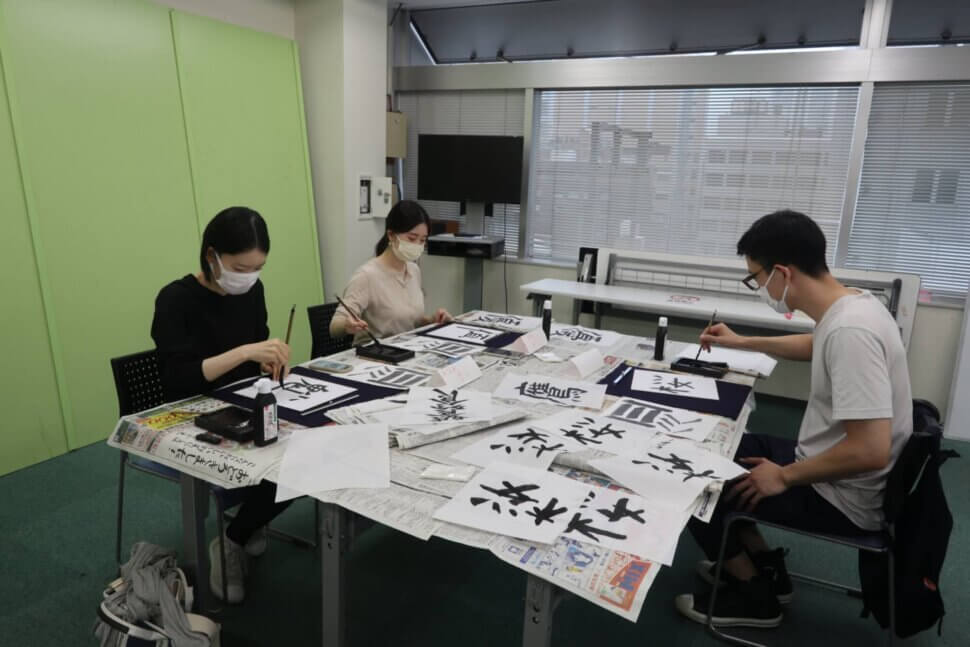 書き順も大切  Writing order is also important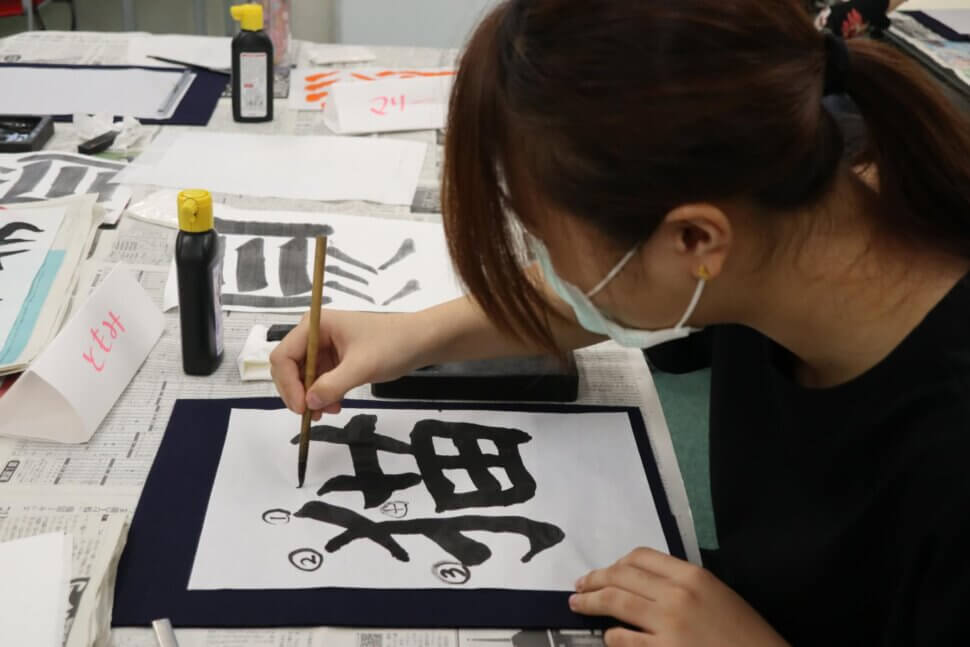 二人ともマンガ大好き  They both love manga.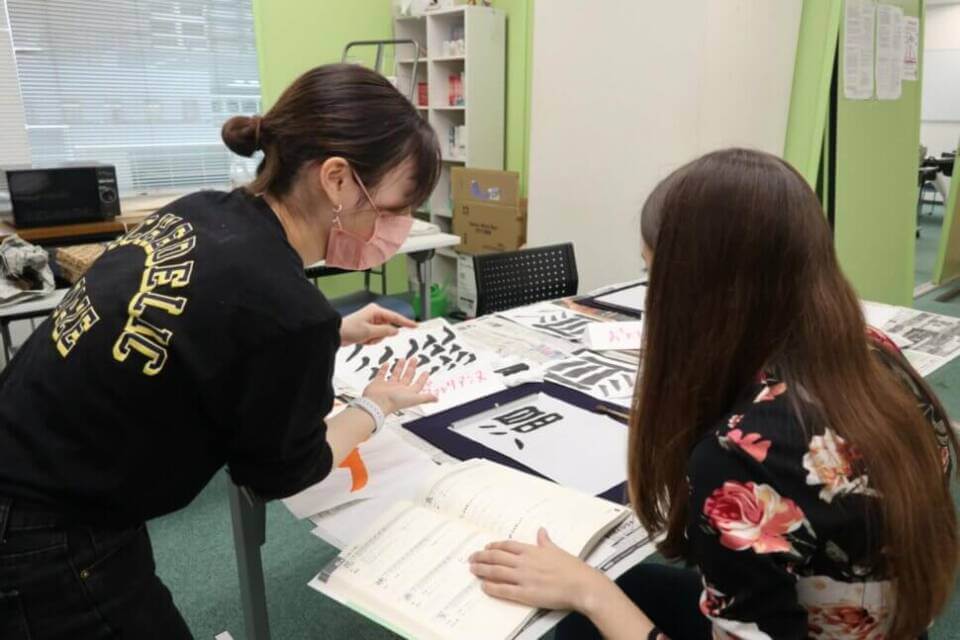 先生の書き方をよく観察  Observe the teacher's writing style carefully.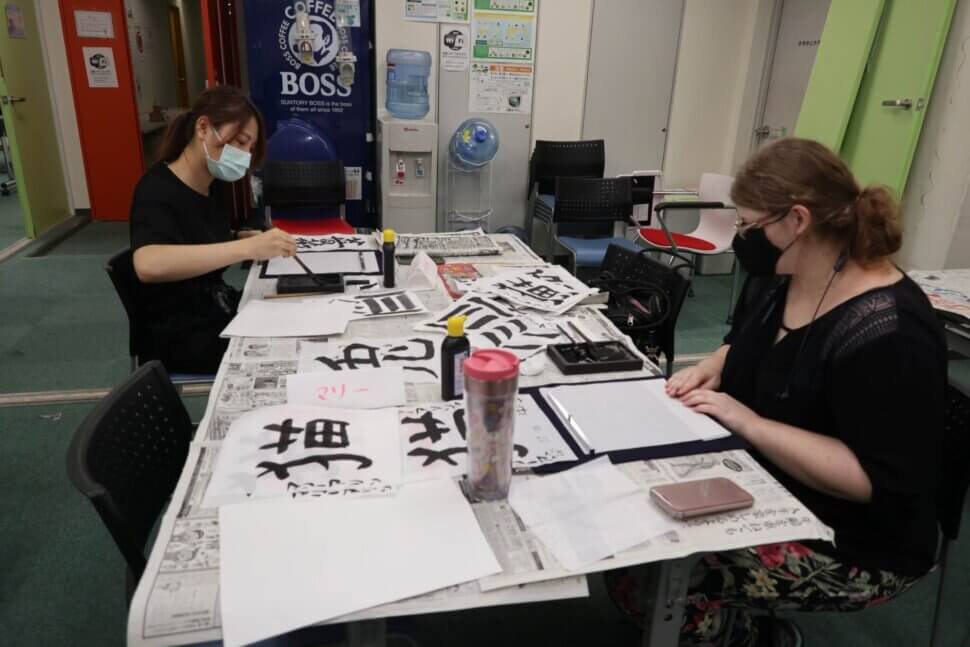 色紙サイズで練習  Practice on signature board
最後は色紙に自分の好きな字を書きます。
The last step is to write favorite characters on signature board.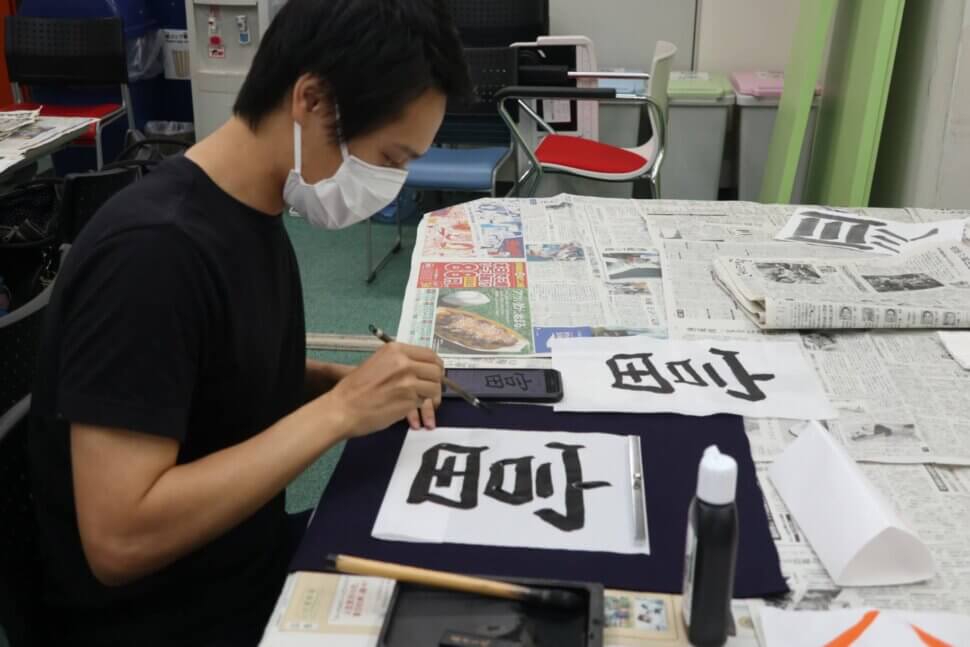 記念撮影  Commemorative photography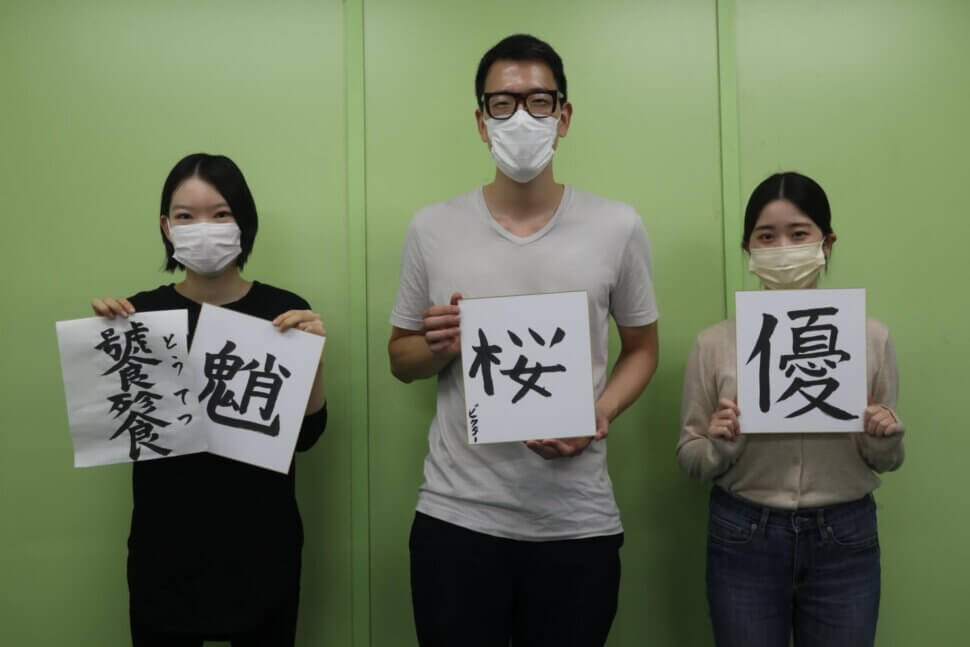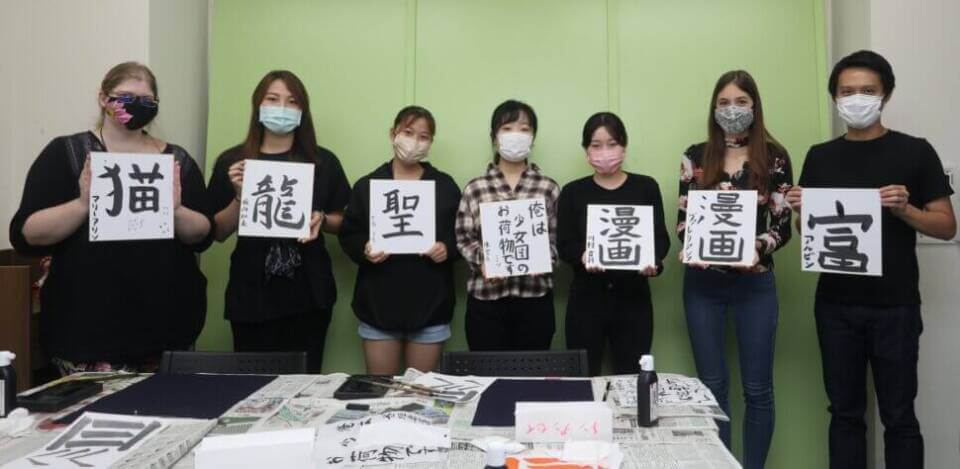 Welcome to your inquiry
<日本語ページ>
九段日本語学院|東京の日本語学校 (kudan-japanese-school.com)
<English>
Kudan Institute of Japanese Language | Japanese language school in Tokyo (kudan-japanese-school.com)
<中文(简体字)>
九段日本语学院 | 东京国际化日语学校 (kudan-japanese-school.com)
<中文 (繁體字)>
九段日本語學院 | 日本東京的國際化日語學校 (kudan-japanese-school.com)
<한국>
Currently accepting Student Visa applications for January 2023.

即日起接受2023年01月留學簽證申請。
---
2021年9月8日 水曜日 11:53 AM Category: Information.