Chidorigafuchi in Spring
Category:Information, Japanese, Tourism
---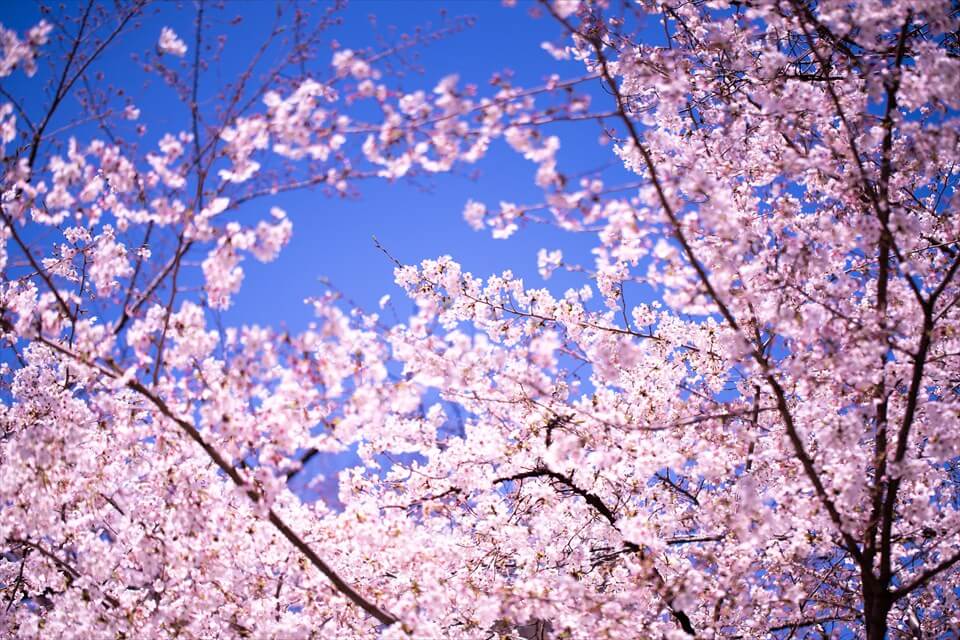 九段の近くには千鳥が渕という東京で有名な桜の名所があります。
学校から歩いて20分くらいでとてもきれいな花や桜が見れるのでお勧めです。
Chidorigafuchi is a popular cherry blossom spot located near Kudan Institute. It is a 20-minute walk from school and it is highly recommended to visit because of it's beautiful flowers and amazing scenery.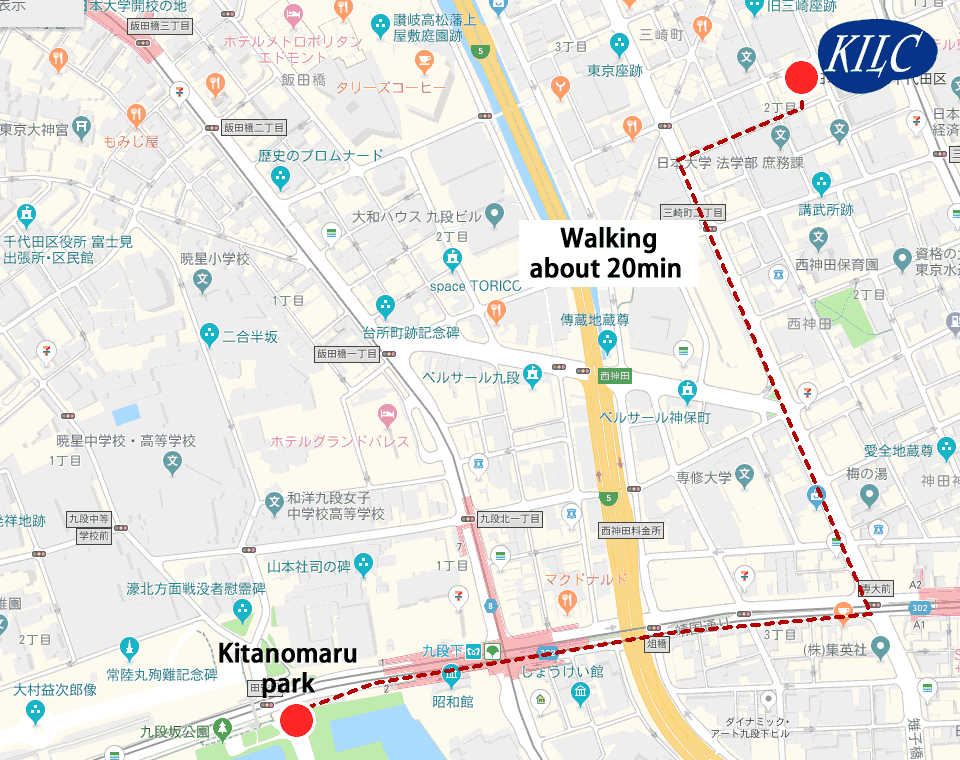 この記事では北の丸公園から千鳥が渕のボート場までのお散歩コースを紹介します。
学校から北の丸公園まで20分、そこから時計回りでゆっくりと散策して1時間のコースです。
Let me introduce the walking course from Kitanomaru Park to Chidorigafuchi's boat area. It takes 20 minutes from Kudan to Kitanomaru Park. From there, you walk through the course in a clockwise direction and it is usually a 1-hour stroll.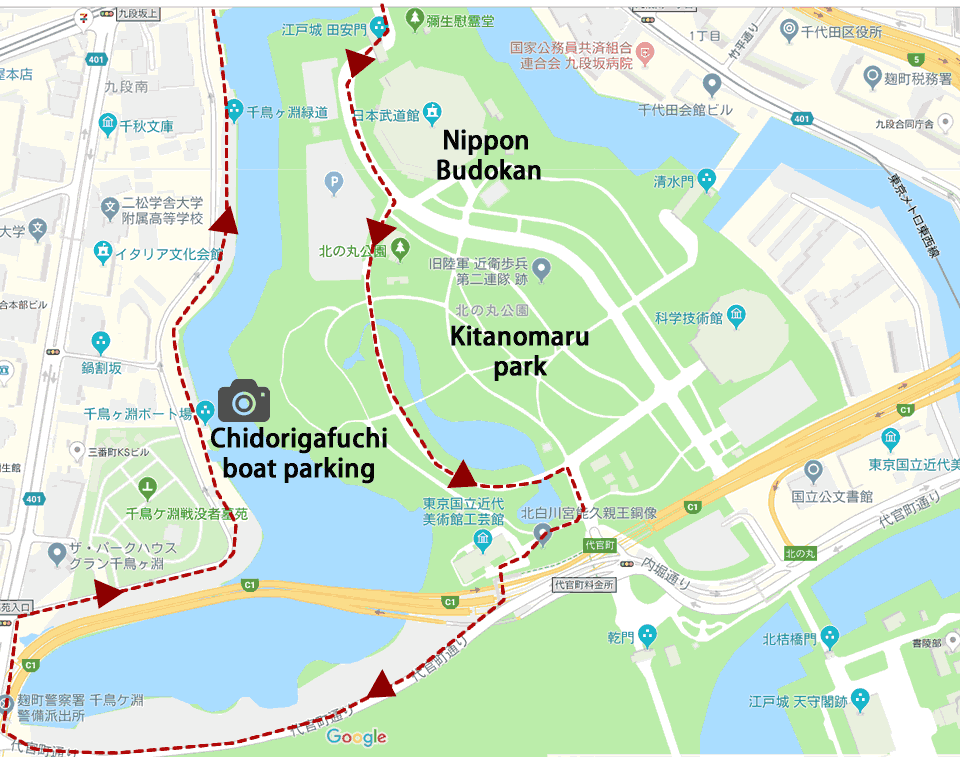 途中にある日本武道館や、建物が重要文化財になっている近代美術工芸館なども立ち寄ってみてください。
On the way, you will be able to see other sights such as the Nippon Budokan and the Museum of Modern Arts and Crafts which has become an important cultural asset.
ENGLISH GUIDE|日本武道館
Crafts Gallery, The National Museum of Modern Art, Tokyo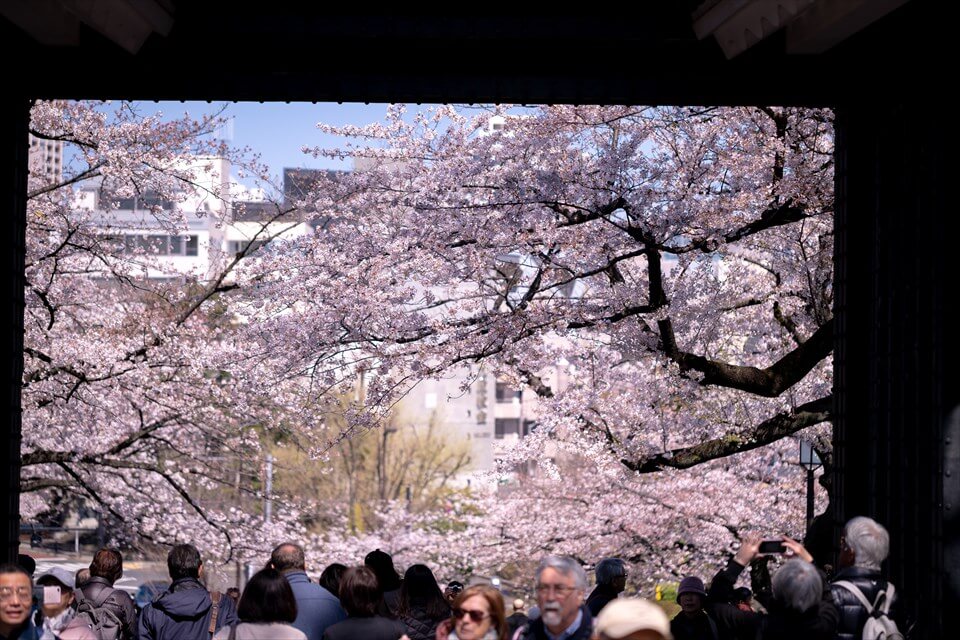 昔は江戸城だった入り口の田安門をくぐり公園に入ります。
The entrance to the park is through the Tayasumon gate, which used to be an Edo castle.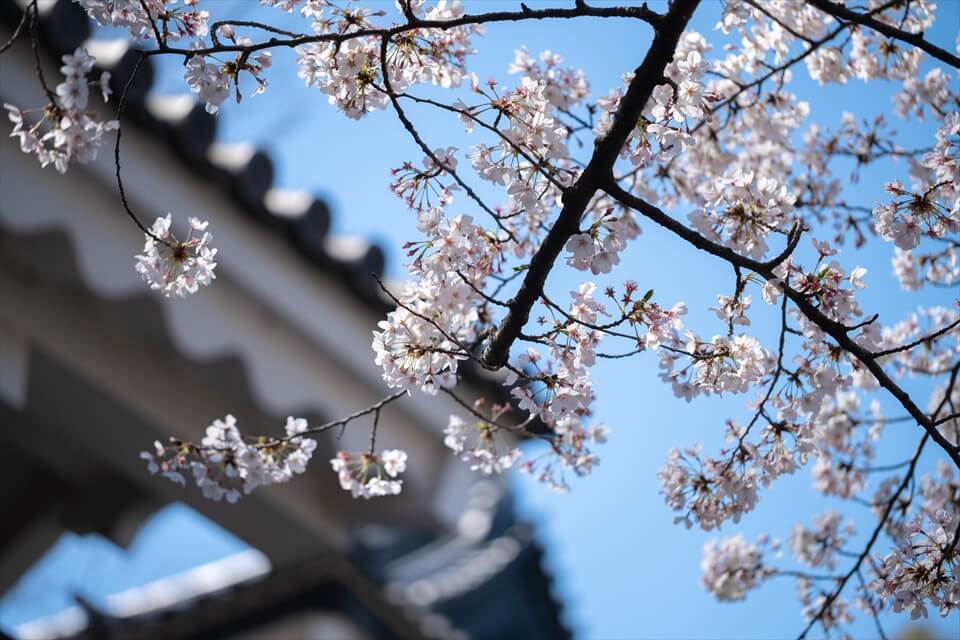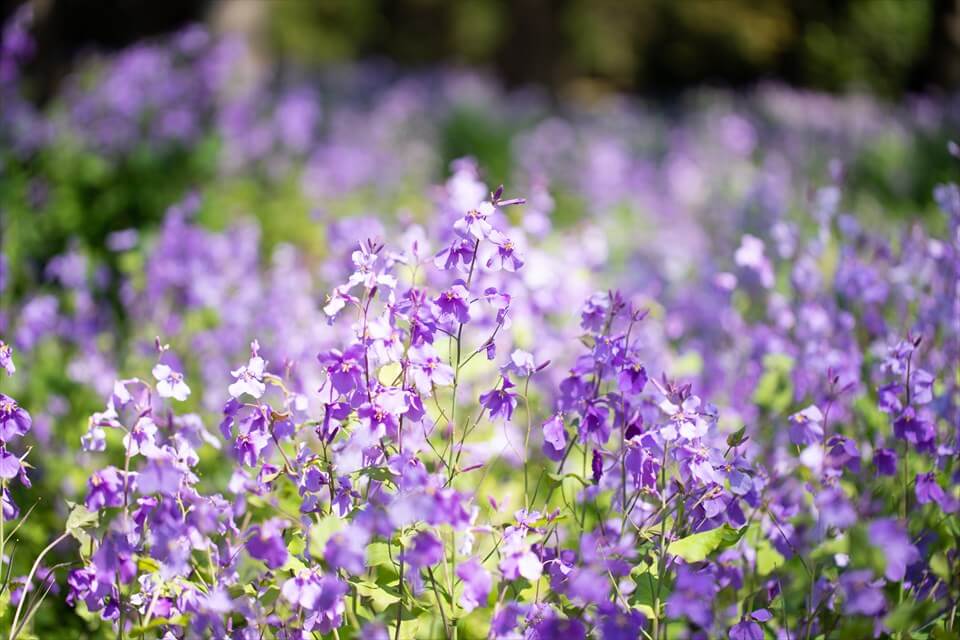 公園の中ではたくさんのお花が咲いていてきれいです。
A lot of flowers are in full bloom and are very beautiful.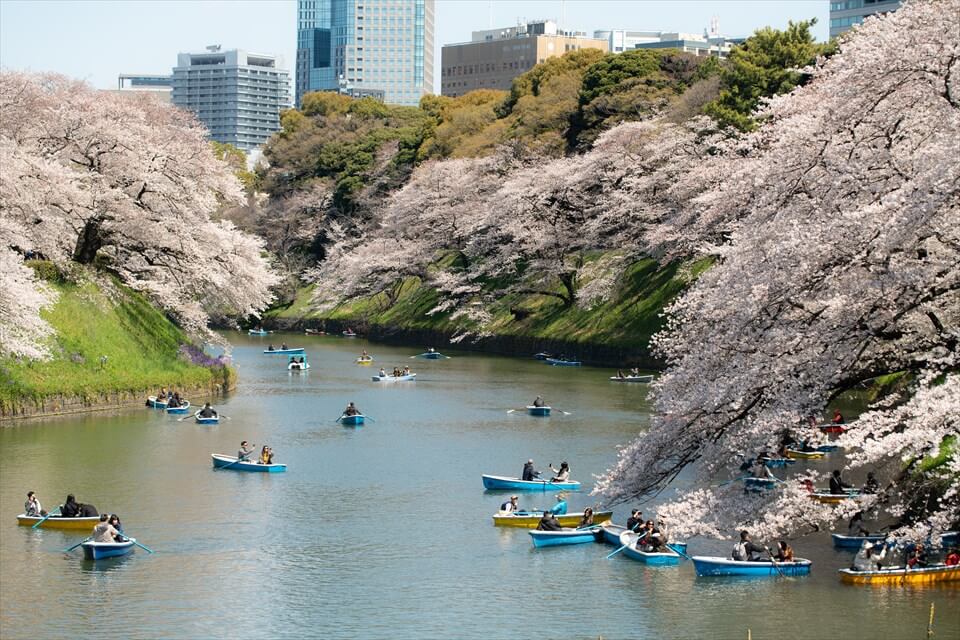 千鳥が渕のボート乗り場では、きれいな写真を撮ることができるので是非寄って見てください。
You can take a beautiful picture at the boat stand of Chidorigafuchi, so it is recommended to drop by that area.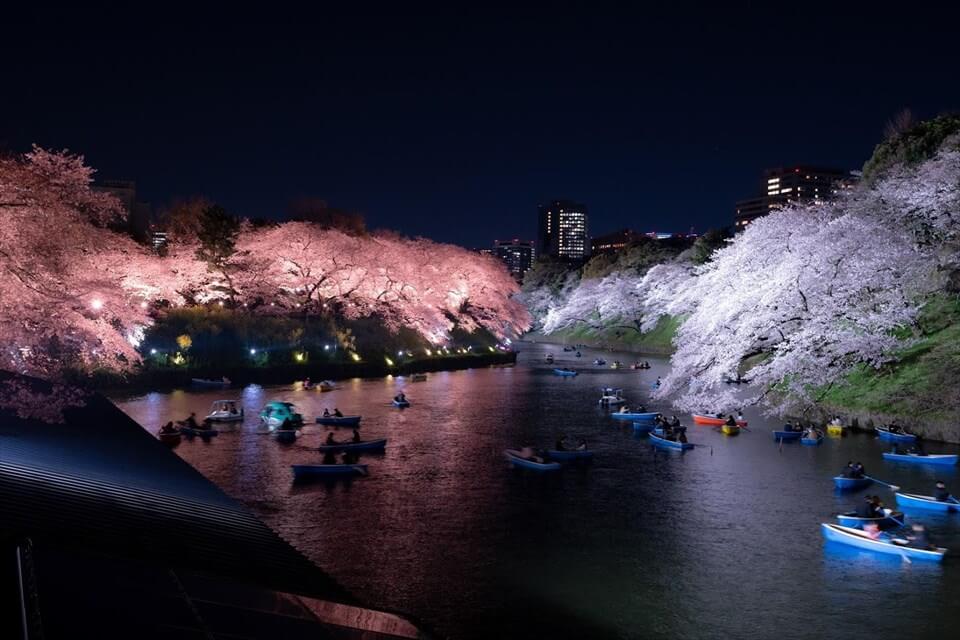 夜もとっても奇麗なのでお勧めです!
It is still an amazing scenery even at night so this place is highly recommended to see!
Currently accepting Student Visa applications for January 2024.

即日起接受2024年1月留學簽證申請。
---
2019年4月9日 火曜日 3:59 PM Category: Information, Japanese, Tourism.