Let's go hiking in Kamikochi! 上高地にハイキングに行こう!
Category:Diary, Japanese, Tourism
---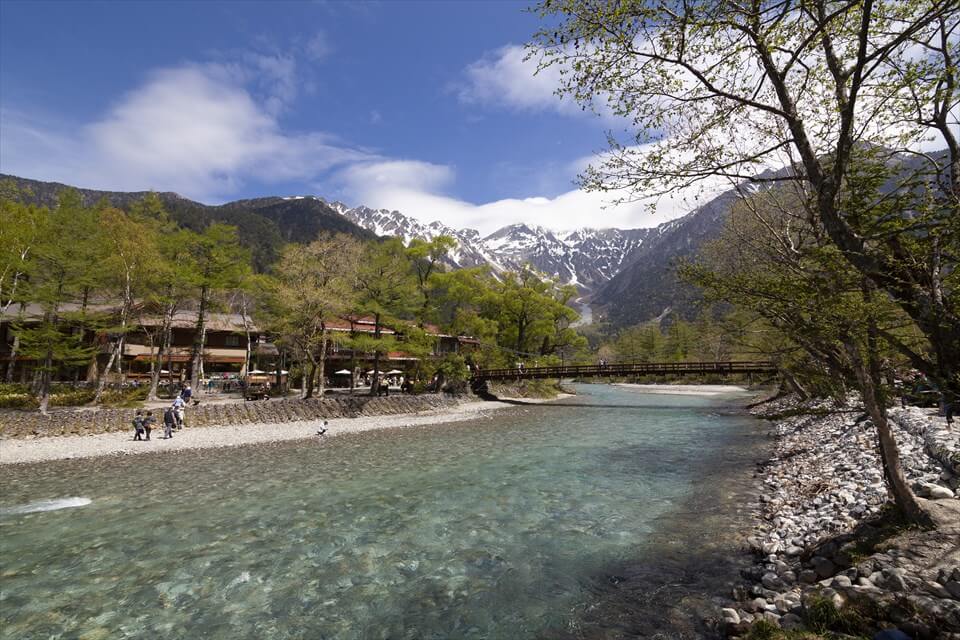 上高地は長野県にある有名な山岳リゾートの場所で、北アルプスの登山の玄関口でもあります。
アルプスといえばヨーロッパのアルプス山脈ですが、イギリス人の宣教師ウォルター・ウェストン(Walter Weston)が上高地の山々に登り日本アルプスと名前を付けたのが日本のアルプスの始まりです。
上高地の春は、花が咲き、蝶が舞い、まだ雪を被っている北アルプスの山を見ることができとても綺麗です。
Kamikochi is a place of a famous mountain resort in Nagano Prefecture, and is also the gateway to mountain climbing in the Northern Alps.
There was once a British missionary named Walter Weston who climbed the mountains of Kamikochi and named it the Japanese Alps as it was similar to the European Alps. From that time on, it was the start of having that term in Japan.
Spring in Kamikochi is very beautiful, with flowers blooming, butterflies flying around, and the mountains of the Northern Alps still covered with snow.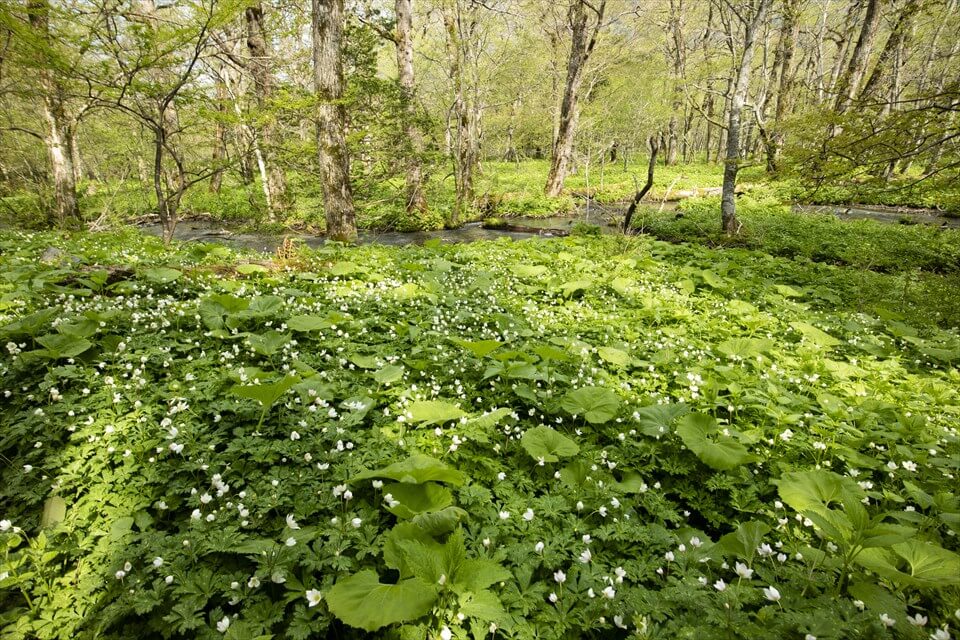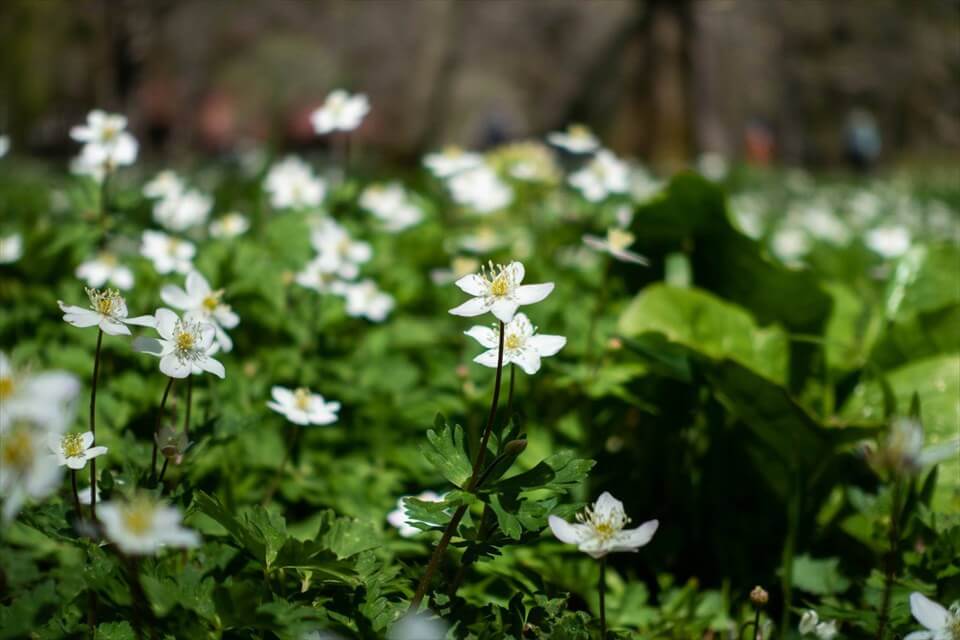 東京からの交通もバスで簡単に行けるので是非この美しい世界を訪れてください。
As Kamikochi can be easily accessed by bus from Tokyo, please visit this beautiful wonder of the world.
上高地へのアクセス (Access to Kamikochi)
新宿駅や東京駅からバスがあります。時間は5時間。
値段は8000円ほどです。
お昼のバスや、夜行バスなどもあります。
上高地へのアクセスの詳細は上高地の公式サイトで確認してください。
Route & Timetable | ALPICO GROUP Official Website
There are buses from Shinjuku station and Tokyo station that takes 5 hours to Kamikochi.
It costs around 8,000 yen.
There are afternoon and night buses as well, so please check the website below for more information on how to get there.
Route & Timetable | ALPICO GROUP Official Website
上高地から徳澤園(Tokusawaen)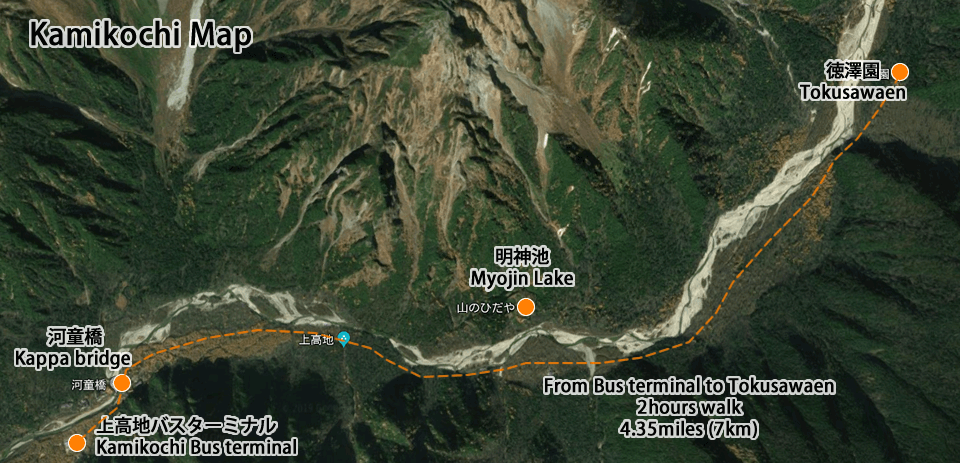 この記事では、上高地バスターミナルからハイキングで行ける徳澤園までのコースを紹介します。
道は整備された道なのでスニーカーでも約2時間で徳澤園までは行くことができます。
途中にお店もあるので飲物やソフトクリームを買うことができます。
In this article, let me introduce the course from the Kamikochi Bus Terminal to Tokuzawaen where you can go hiking. Because the road is well-maintained, you can reach Tokuzawaen using sneakers in about 2 hours. There are shops along the way, so you can buy drinks and ice cream.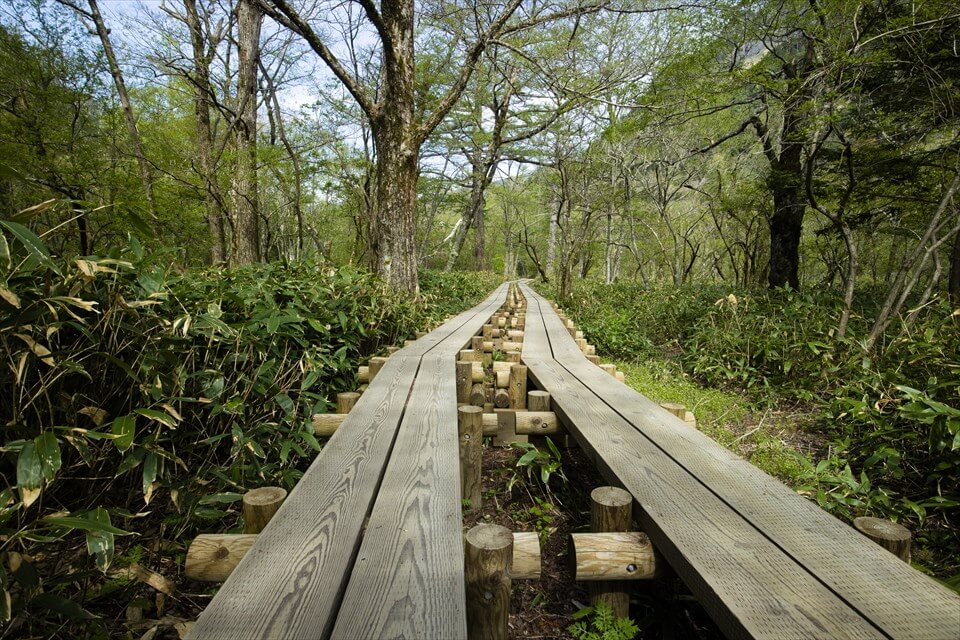 徳澤園から先の道は本格的な山岳ルートとなるので山の装備と経験が必要です。
As the road from Tokuzawaen becomes a full-scale mountain route, it requires equipment and mountain climbing experience.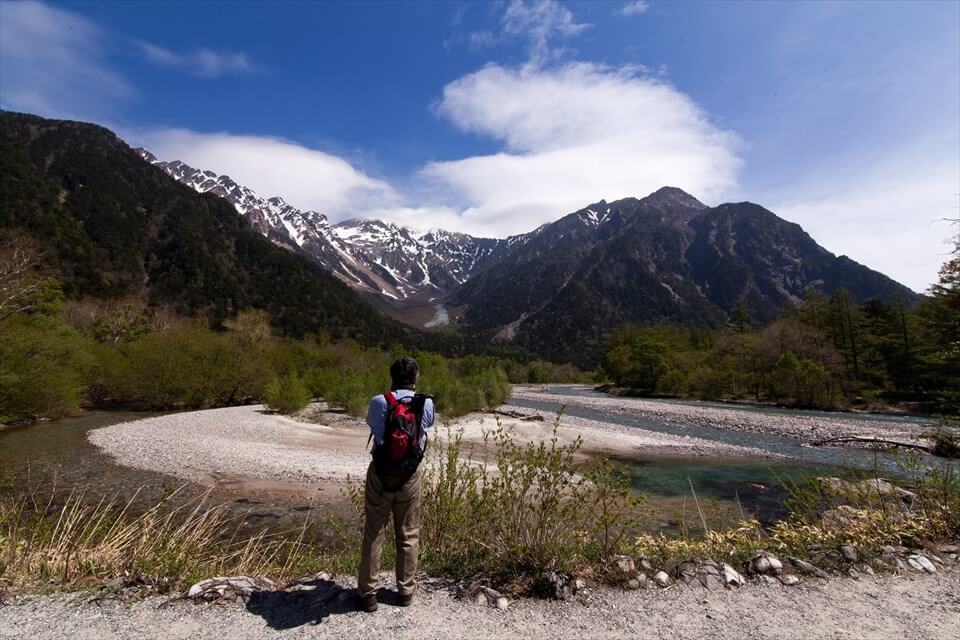 途中の道のりで北アルプスの穂高岳が綺麗に見えます。とても気持ちの良いハイキングルートです。
On the way, you can see Hotakadake in the Northern Alps. It is a very pleasant hiking route.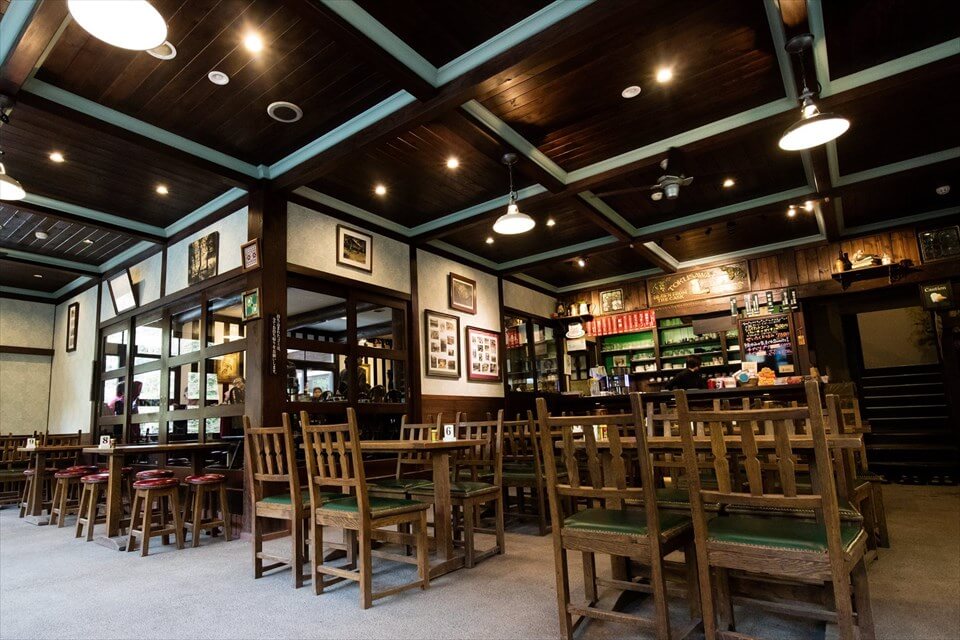 ゴールの徳澤園ではカフェがあるので食事やお茶を自然の中でゆっくり楽しむことができます。
また1人でも気軽に泊まることもできるので是非とも一晩過ごしてみることをお勧めします。
キャンプ場もあります。
There is a cafe at the end of Toruzawaen where you can take your time to enjoy food and tea in nature. Also, it is possible to stay for the night even if you are alone so it would be nice to try this experience. A campsite can also be found in the area.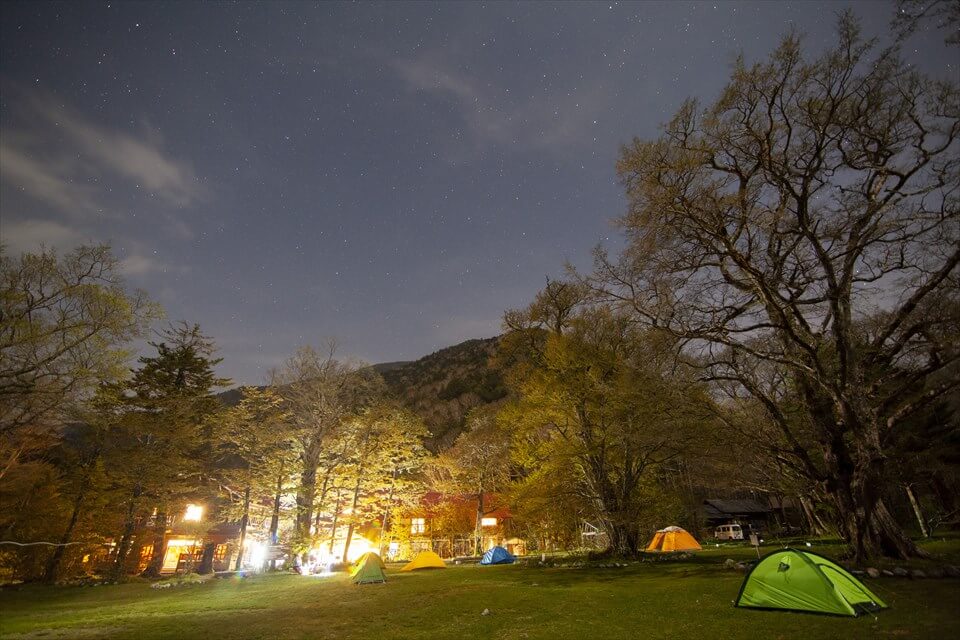 徳澤園 (Tokuzawaen)
ハイキングのゴールに徳澤園があります。
ここは宿泊もでき、ぬくもりのある館内でゆっくりくつろぐこともできます。
ドミトリーもあるので一人でも気軽に泊まることができますよ。
詳しくは徳澤園のWebサイトで確認してください。
Kamikochi TOKUSAWA-EN
Tokuzawaen is the end of the hiking route. It is possible to stay here and relax in their hotel. A dormitory is also provided so this is another choice of stay.
For more detailed information about Tokuzawaen, please check the website below.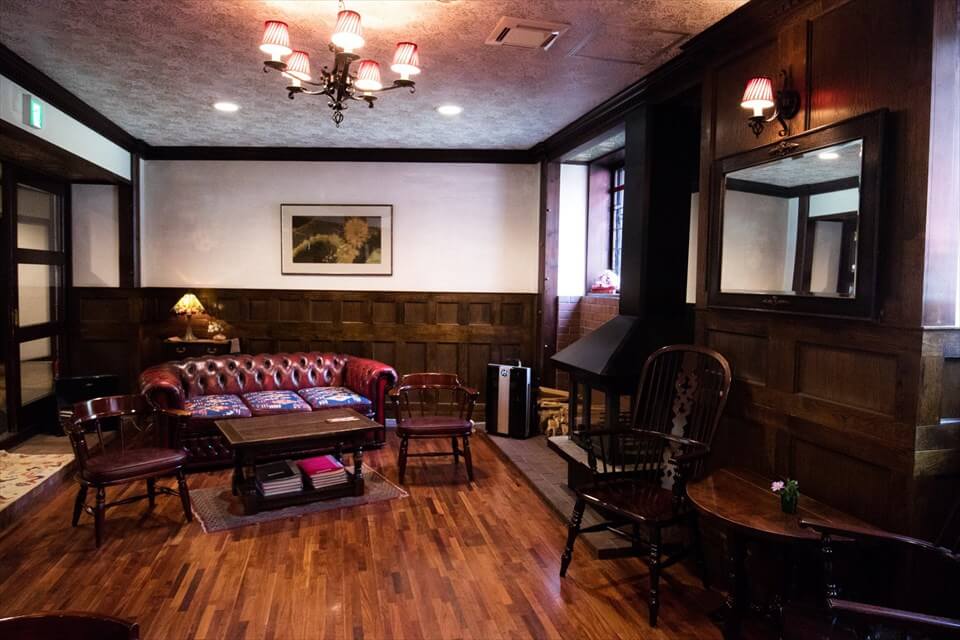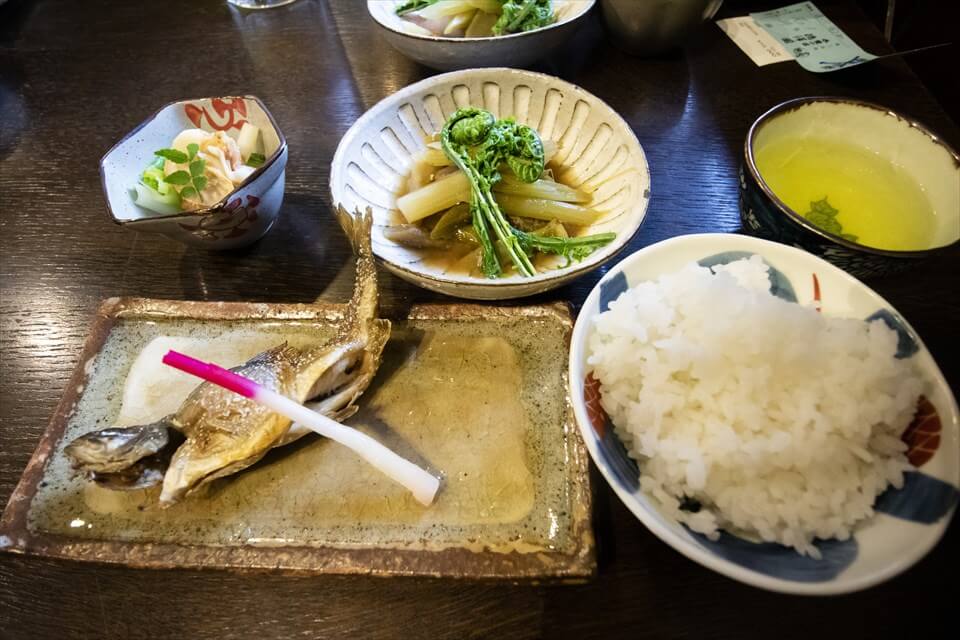 食事もおいしいです。
They really have great and delicious food as well!
Written by Kudan O
Currently accepting Student Visa applications for January 2024.

即日起接受2024年1月留學簽證申請。
---