My first week at Kudan and Mangajuku
Category:Contribution, Creative, Diary, Manga course
---
The report from Manga 3mounths course scholarship student Vol1.
When I received an e-mail in July 2017 from Kudan saying I got a scholarship for their manga and conversation course, I was obviously ecstatic. I have just then completed an entry for a manga contest which I didn't win any award for. I was looking for any kind of way to help me improve my manga creation skills, and Kudan's manga course seemed to be exactly what I was looking for.
Fast forward to January 2018, and I have come to value this opportunity more after my first week in Kudan. The first day was set for a placement test and an orientation. From the get go I noticed that the staff and faculty were very nice and helpful. They provided every bit of information the students needed, and were keen to answer any questions the students had. I've already had experience studying at a Japanese language school before so I was able to get myself into an intermediate level class, which started the next day.
When I entered the classroom, I made the observation that it was a good size for the amount of people taking the lessons. Just the right size to accommodate about 20 people, and to be able to hear each other very clearly. We were provided all the necessary study materials, and we were given very clear instructions and guidelines to help us maximize our learning experience.
The teachers are very nice, smart, and funny. They were always able to keep a smile on their faces and ours. They gave many good examples, talked about natural ways to use Japanese in formal and casual situations. They also made it a point to confirm if we understood all the lesson points.
In the first week we learned how to ask questions about things, Japanese words, and signs in different situations. We had to do many role-plays and the teachers always made sure to switch things up by assigning us to different groups every now and then. I had a lot of fun thinking of my own sentence examples in our role-plays, as well as recalling words that I have learned in the past and using them in the class.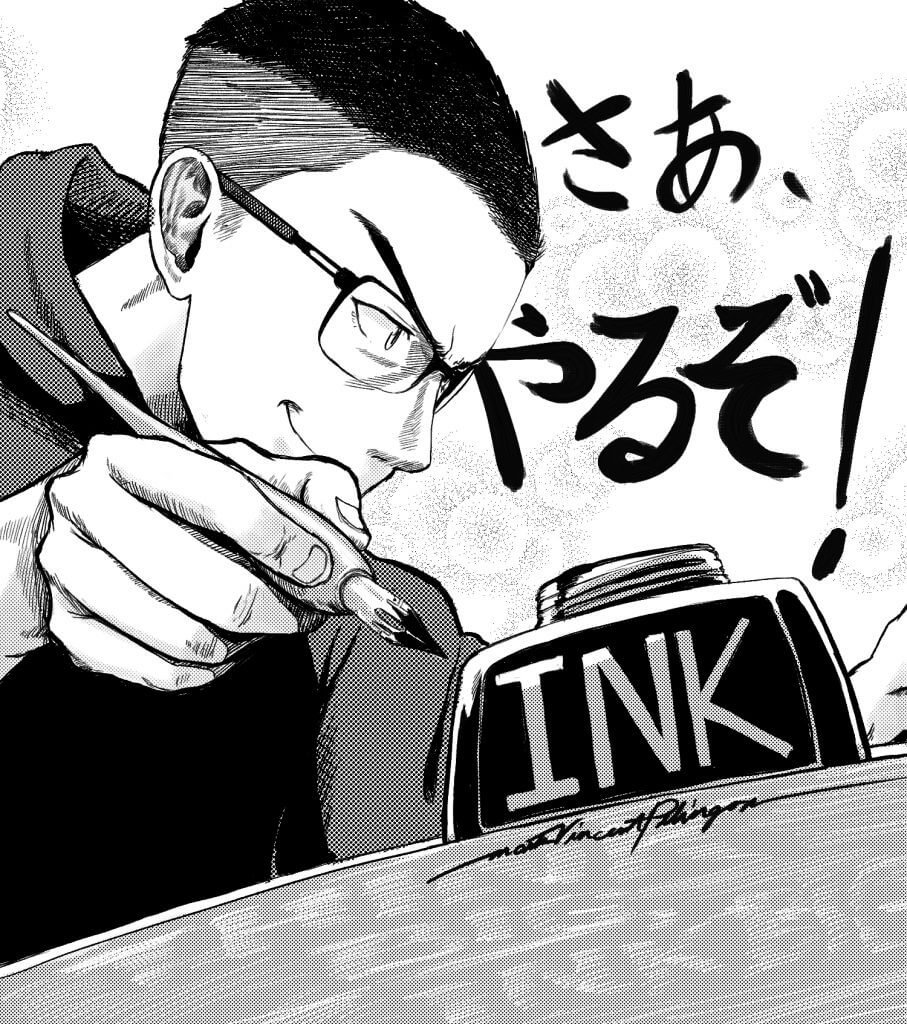 Thursday came along, and the first class of theManga course! I was able to meet fellow manga-lovers who were also eager to learn more about the process of making manga. Mangajuku is located conveniently close to Kudan, and within the heart of the manga and anime subculture in Japan, Akihabara. We were able to enjoy the sights and sounds as we commuted to the actual venue for the lesson.
In the first lesson of the manga course we did introductions, and the students learned more about each other's favorite manga. We also met one of the people responsible for organizing the manga course for foreigners. He served as our translator as well. He's very funny and is apparently a sushi chef! We also met our sensei for the day, a published mangaka who's very kind and encouraging! For the first class we were given an introduction to the course, and she showed us how to use a G-pen for lining and a Fude pen for filling in black spaces, or Beta.
Initially there was a demonstration and she was able to amaze everyone by her skill with the pens. Some of us in the class already had experience using the pens before, but our sensei did a great job making sure that everyone had something to learn, beginner or not. We had our own time to practice and work on our own linework. The materials themselves were all provided and neatly arranged in front of us, so we had nothing to worry about in terms of preparation. And the whole time, we were surrounded by lots of manga and artwork, which surely inspired all of us.
After our individual practice and trial, we were given feedback by the sensei, and this was my favorite part! She gave me feedback on my good points and areas of improvement. She also showed me how she would have made some adjustments if she were me.
Overall my first week of conversation classes and manga class was amazing! I learned a lot of things and now I'm looking forward to my future classes!
Mark Vincent Pelingon
1/15/2018
Post from RICOH THETA. #theta360 – Spherical Image – RICOH THETA
Join Kudan Manga Course!!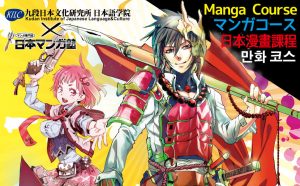 Manga(Comic) course| Kudan Institute of japanese Language & Culture
Currently accepting Student Visa applications for January 2024.

即日起接受2024年1月留學簽證申請。
---
タグ: English
2018年1月17日 水曜日 10:21 AM Category: Contribution, Creative, Diary, Manga course.