九段の笹飾り(Sasa-kazari)
Category:Information
---
みなさん、こんにちは。
2021年、早くも7月になりました。
新学期は来週7月5日から始まります。
July has already arrived.
The new semester starts next week, July 5th.
さて、7月のイベントといえば七夕ですね。
九段にも可愛い折り紙がついた笹飾りが登場です!!
The 7th of this month is Tanabata.
Our school now has a bamboo decoration (Sasa-kazari) with cute origami!
九段の笹飾り(Sasa-kazari)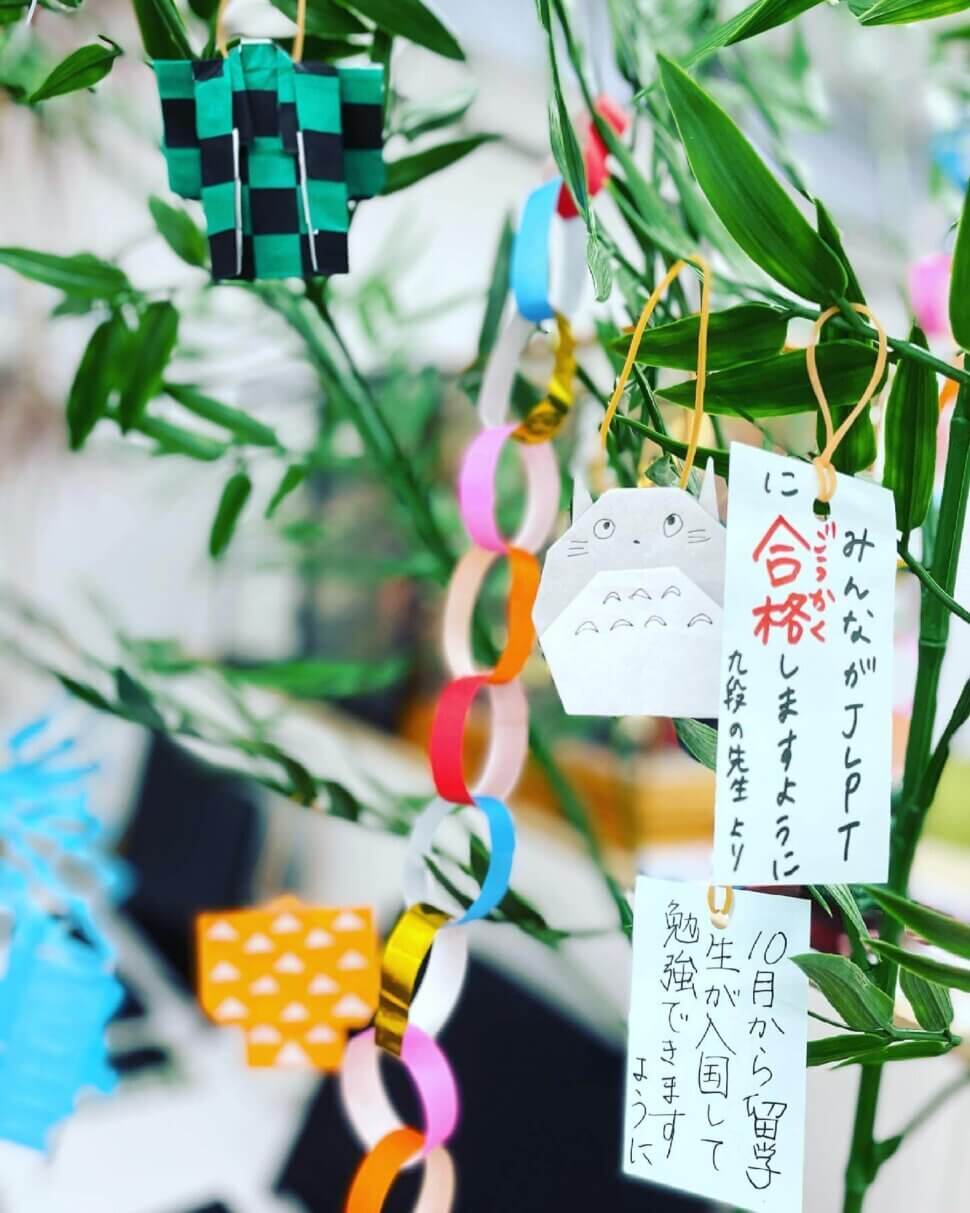 今日は会話コースの学生の短冊が加わって、飾りがさらににぎやかになりました。
Today,  the decorations became even more lively with the Tanzaku from the conversation course students.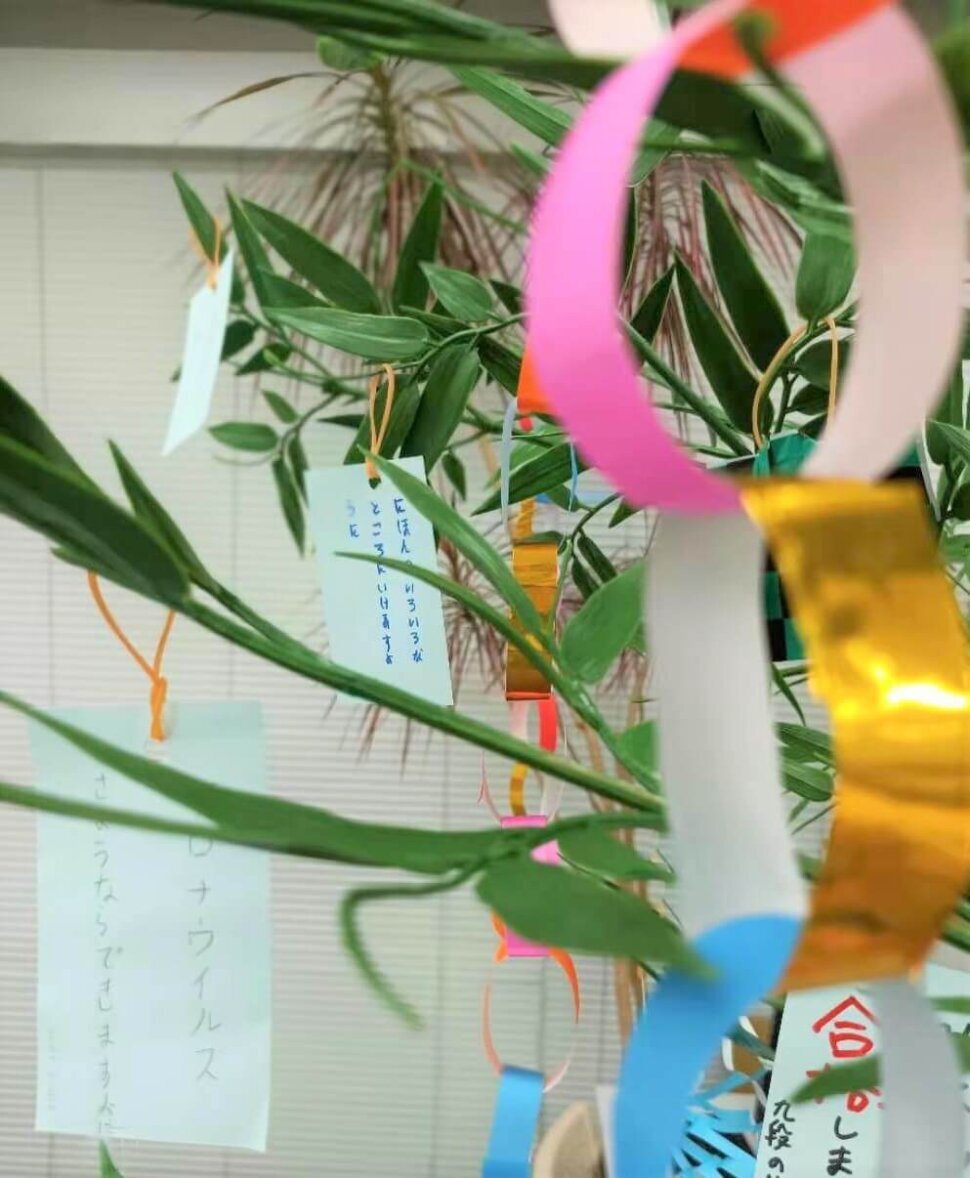 笹飾りは1階のofficeの前にあるので、みなさんの願い事をかけにきてくださいね。
You can find sasa-kazari in front of the office on the first floor, so please come to see and make your wish upon Sasa-kazari.
九段のYouTube channel の最新動画には、今回笹飾りを準備してくれた先生も登場しています。
さて、どの先生でしょう~。
「みなさんが、みてくれますように」
In the latest video on Kudan's YouTube channel, the teacher who prepared the Sasa-kazari this time also appears.
Let's see, which teacher is it?
"I hope you can see it"
bye
Currently accepting Student Visa applications for January 2024.

即日起接受2024年1月留學簽證申請。
---
2021年7月1日 木曜日 5:14 PM Category: Information.