5日から新学期の授業が始まりました~ Classes for the new semester started on 5th October.
Category:Information
---
みなさん、こんにちは。
10月5日から今学期の授業が始まりました。
まだ入国制限が解除されておらず多くの学生が来日できない状態ですが、
今学期は今のところ25の国からいらっしゃった学生が一緒に勉強しています。
Classes for this semester started this week on October 5th.
Because the immigration restrictions have not yet been lifted so
many many of students are still unable to come to Japan .
But so far this semester, we have students from 25 different countries studying together.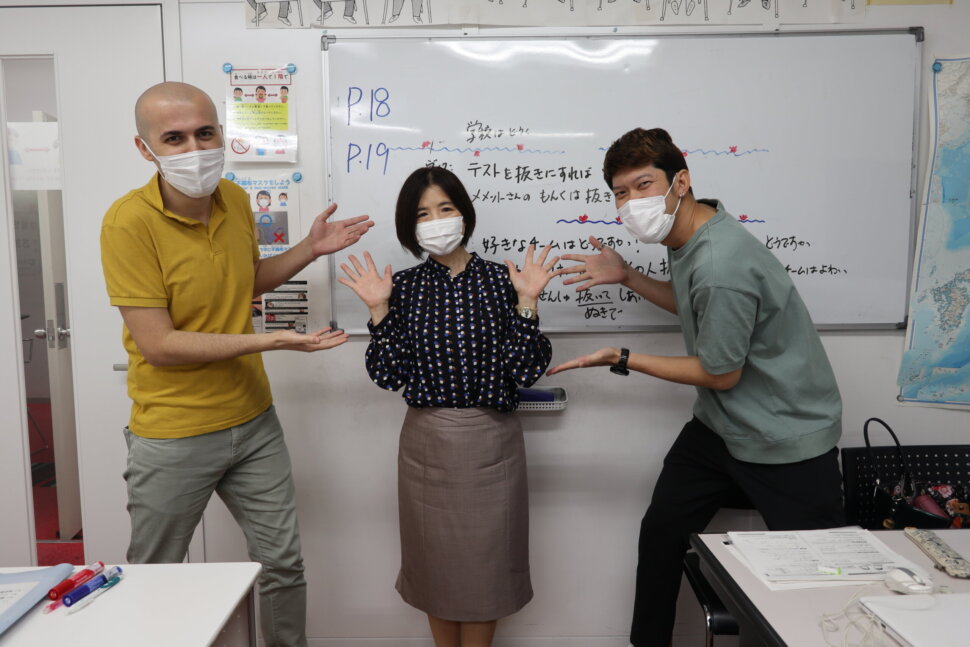 教室の椅子も一つ一つチェックしました。
We also checked every chair in every classroom.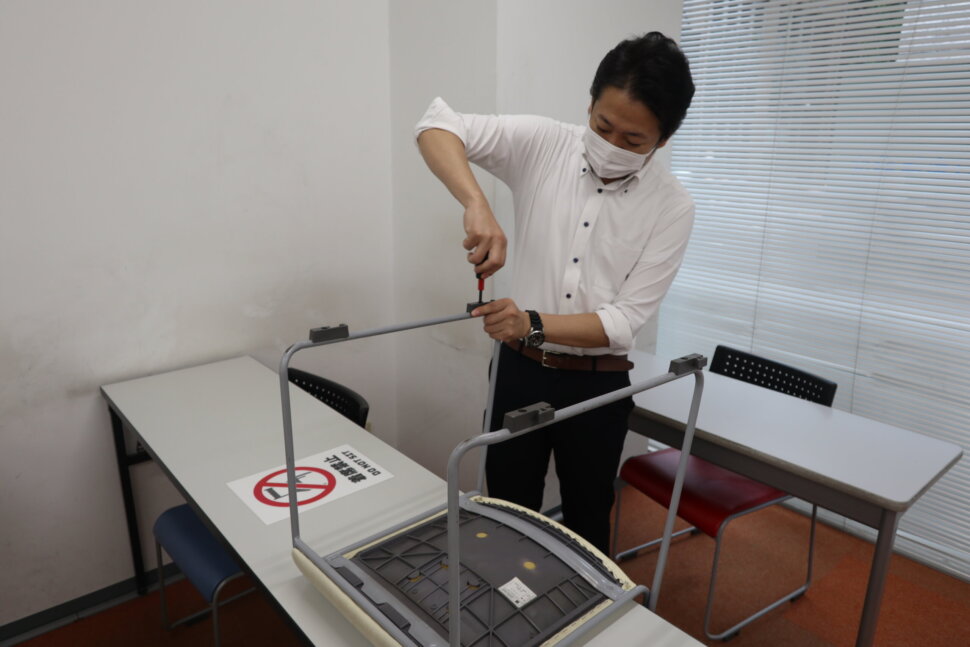 まもなく締め切り N2対策コース The deadline is approaching
今年12月のJLPT 日本語能力試験 N2対策を集中的に勉強したい方は、こちらのコースがおすすめです。
まもなく開始ですので、お問合せ・お申込みはお早めに!!
If you want to study intensively  for the JLPT N2 this December,  this is the course for you.
This course will start soon, so please inquire and apply as soon as possible!
☆ 月・水の週二回 夕方からのレッスン
Lessons twice a week on Mondays and Wednesdays in the evening.
☆ 1クラス 最大4名までの少人数クラス
Small classes with a maximum of four students.
日本語能力試験(JLPT)対策| 九段日本語学院、東京の日本語学校 (kudan-japanese-school.com)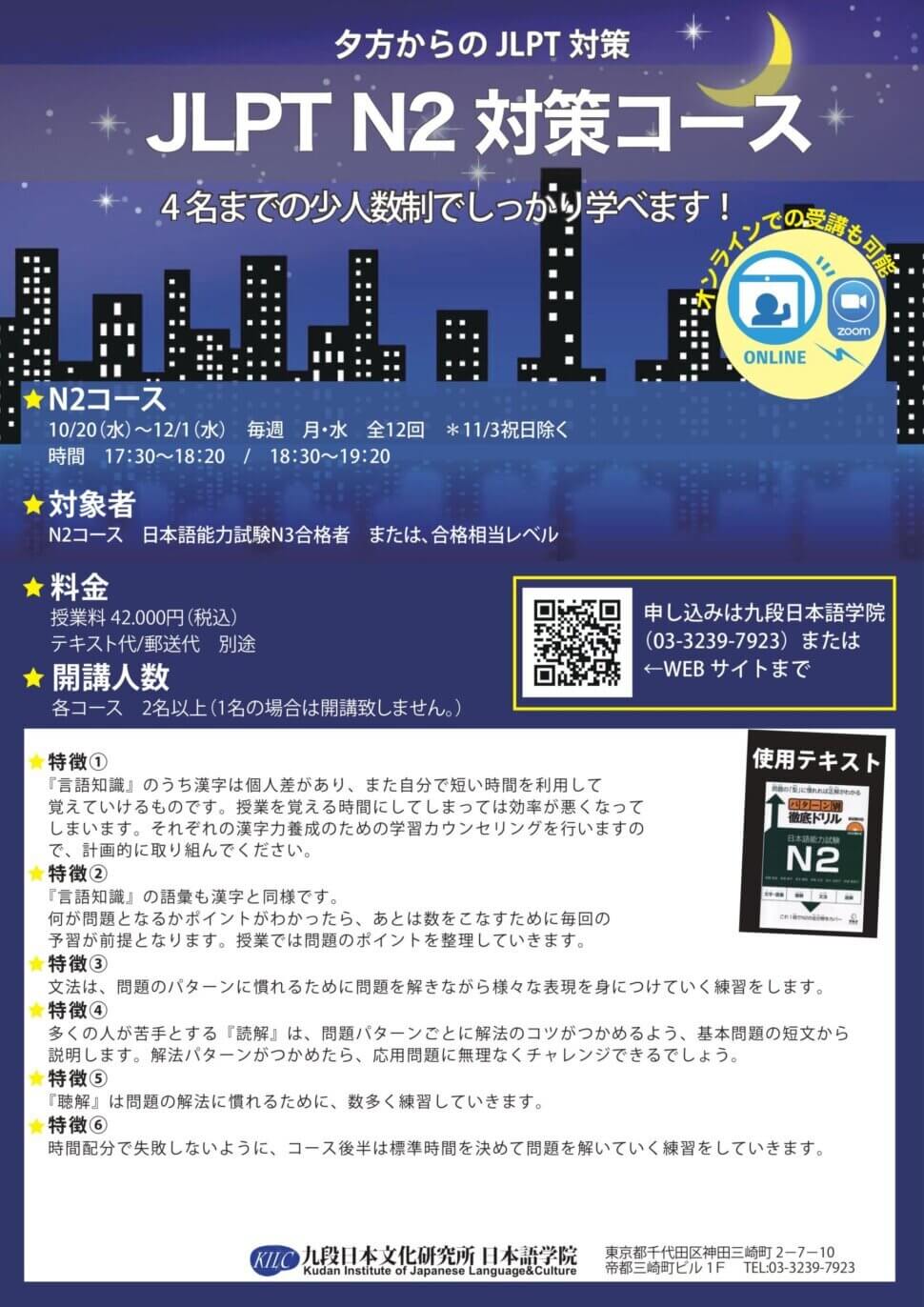 Currently accepting Student Visa applications for January 2023.

即日起接受2023年01月留學簽證申請。
---
2021年10月7日 木曜日 5:14 PM Category: Information.