オリジナルピアス作り Handmade original earrings
Category:Information
---
みなさん、こんにちは。
学校でオリジナルピアスを作りました。
We made original earrings at school.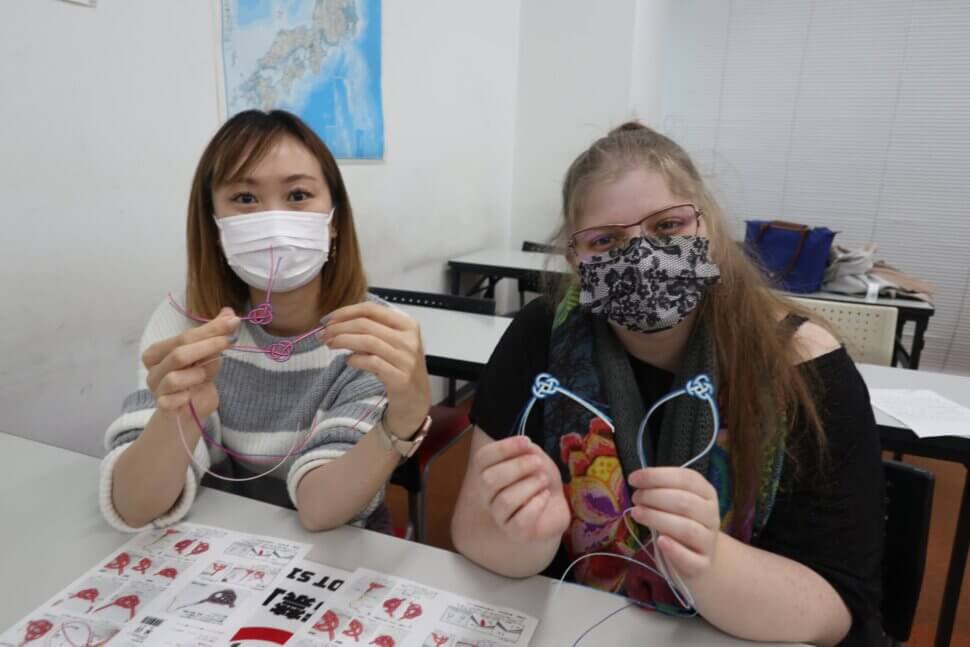 折り紙と水引(みずひき)で自分だけのアクセサリー作り。
Make your own accessories with Origami and Mizuhiki.
世界に一つだけのものを手に入れるために、立ちはだかるのは「ザ・細かい作業」
In order to get only one thing in the world, it is "the"  so detailed work that stands in the way.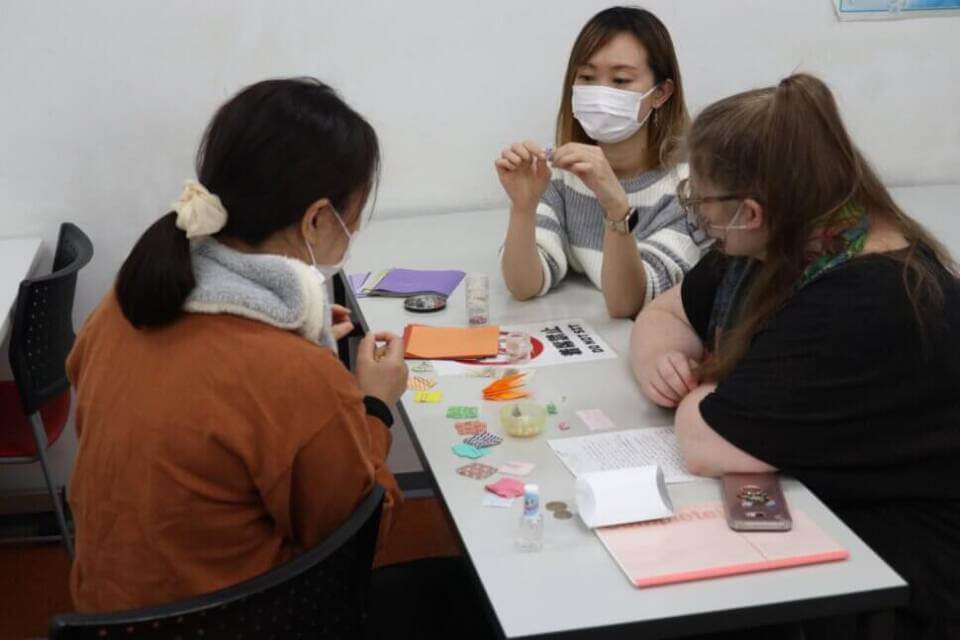 小さい折り紙で作る鶴はこのサイズ Cranes made from small Origami are this size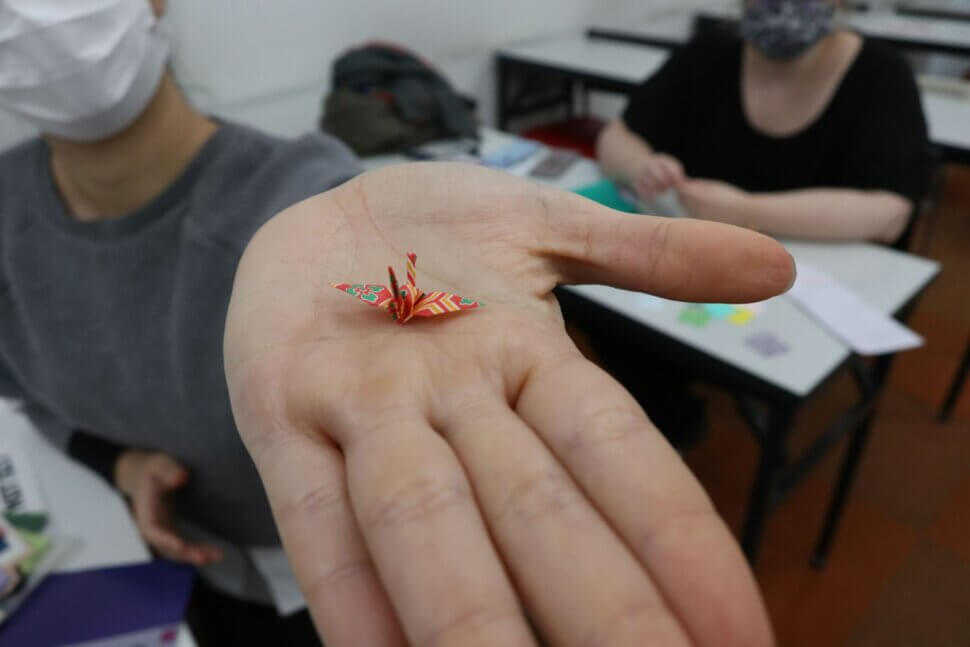 でも、「やったるでぇ」の気持ちが伝わるピースサイン
However, a peace sign that conveys the feeling of  "I will definitely do it"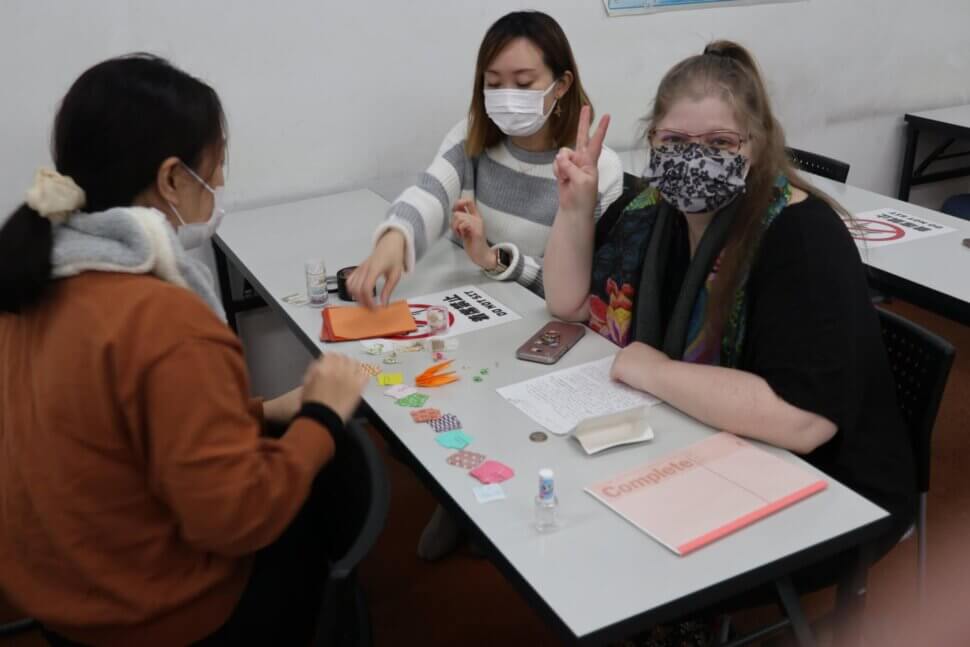 完成品がこちら  Finished product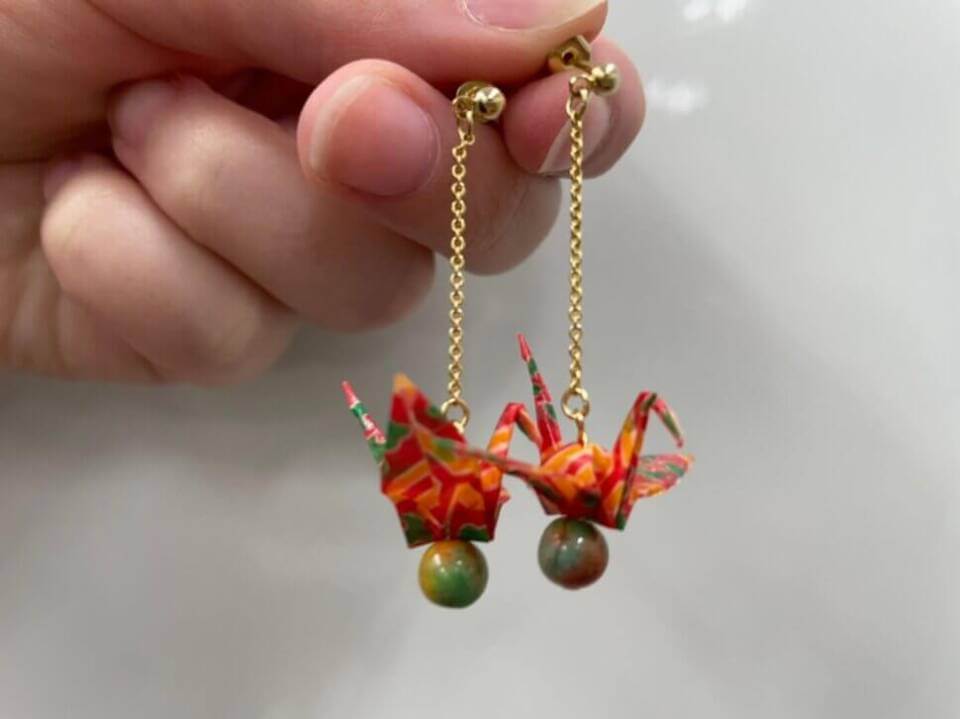 実際につけてみるとこんな感じになります。
When you actually put them on, it looks like this, so cool.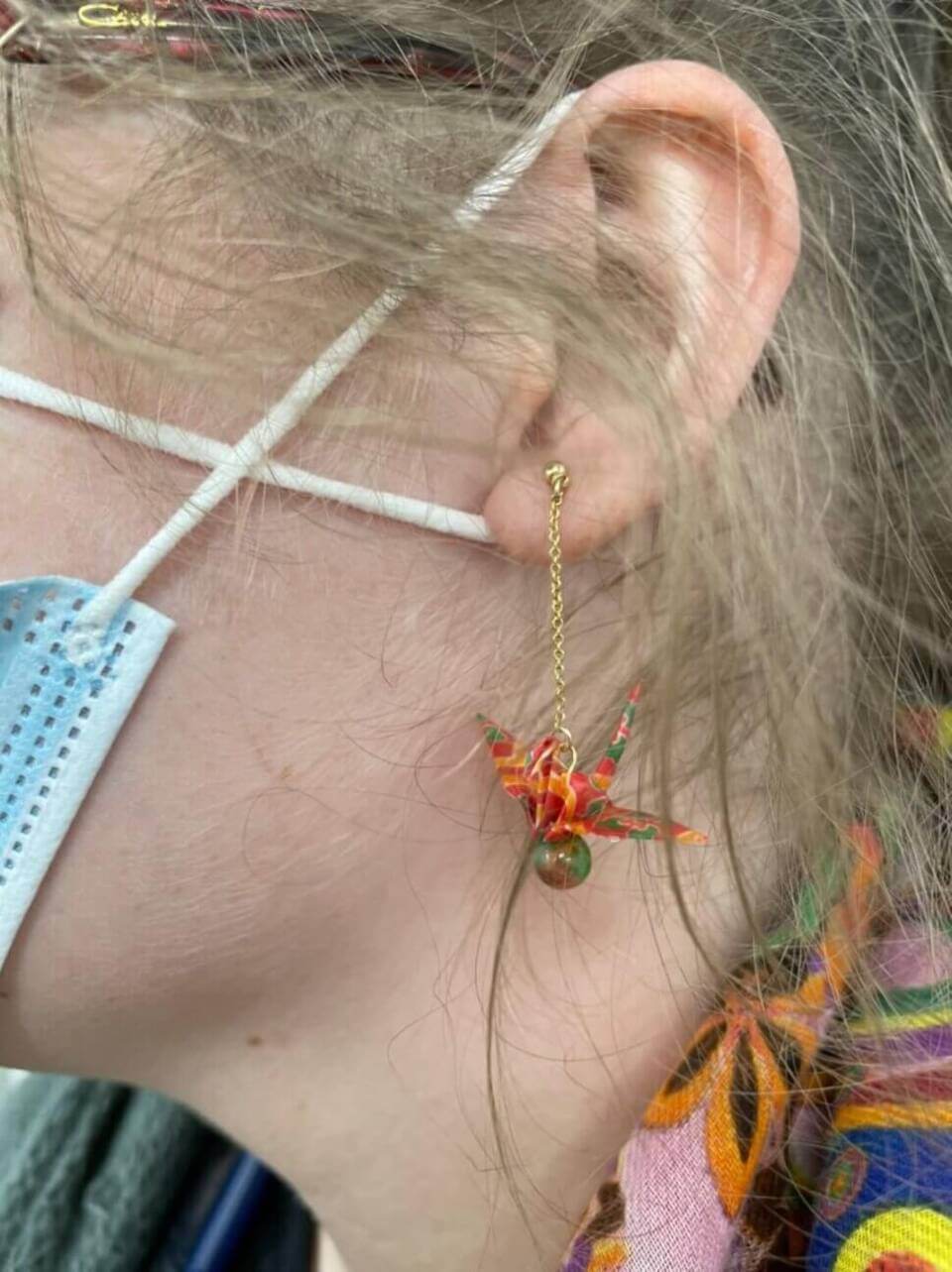 色合いもバッチリですね。 The color is perfect, isn't it?
来週のブログでは20日に行われた相模湖&高尾山ハイキングの様子をお伝えしますね~
Next week's blog will introduce about Sagami-lake & Mt. Takao hiking that took place on the 20th November.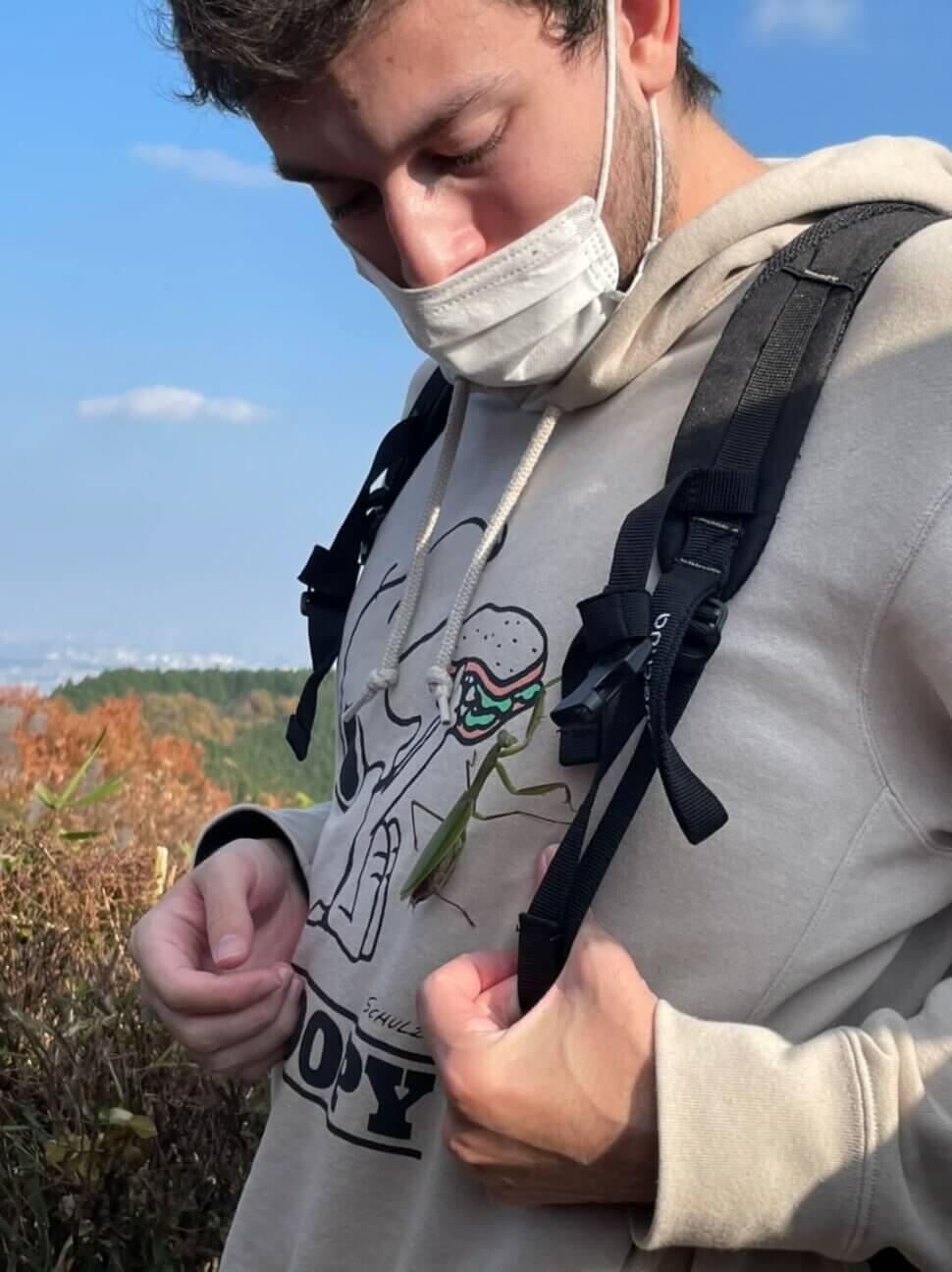 Currently accepting Student Visa applications for January 2024.

即日起接受2024年1月留學簽證申請。
---
2021年11月25日 木曜日 3:26 PM Category: Information.