6月1日学校での授業再開と徹底した感染防止対策  June 1st School restarts and thorough infection control measures
Category:Diary, Information
---
6月1日から学校での授業を再開しました。
学生は学校での受講かオンラインレッスンかを選択することができます。
学校での授業再開に際し、九段日本語学院では
徹底した感染防止対策を講じています。
Classes resumed at school from June 1st.
Students can choose to attend school or take online lessons.
At the Kudan
We take thorough measures to prevent infection.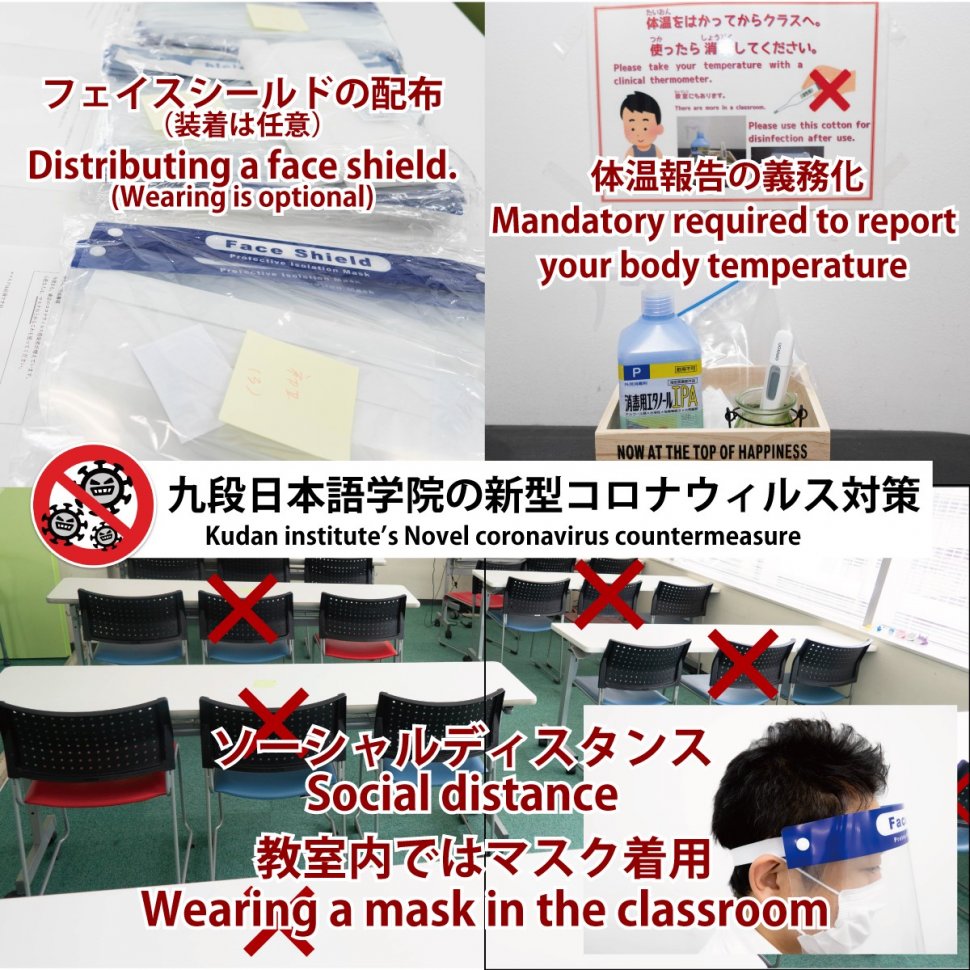 学生たちも学校のルールを理解し、
マスク・手洗い・検温等をちゃんと実行してくれています。
Students understand the school rules,
They properly wear a mask, hand washing, temperature measurement, etc.
久しぶりに学校での授業が再開し、
授業中じゃなくても自然と日本語を話す学生達の話声を聞けて私も嬉しくなりました。
After a long time, classes at school resumed,
Even when they are not in class,they naturally speak Japanese, I was so happy to hear the voices of them.
「そろそろきつくなる暑さだね」
「そうだね」
「金曜日は28℃だって」
これからも学校での授業が続けられるように、
気を引き締めて毎日の感染防止対策を徹底して行います。
So that we can continue our lessons at school,
Be careful and take thorough preventive measures every day.
最後に、
去年の今頃はどんな様子だったのかなと思い、
九段ブログのバックナンバーを見てみました。
2019年6月6日のブログ
「高尾山ハイキング」
https://www.kudan-japanese-school.com/blog/mt-takao-hiking-may-2019.php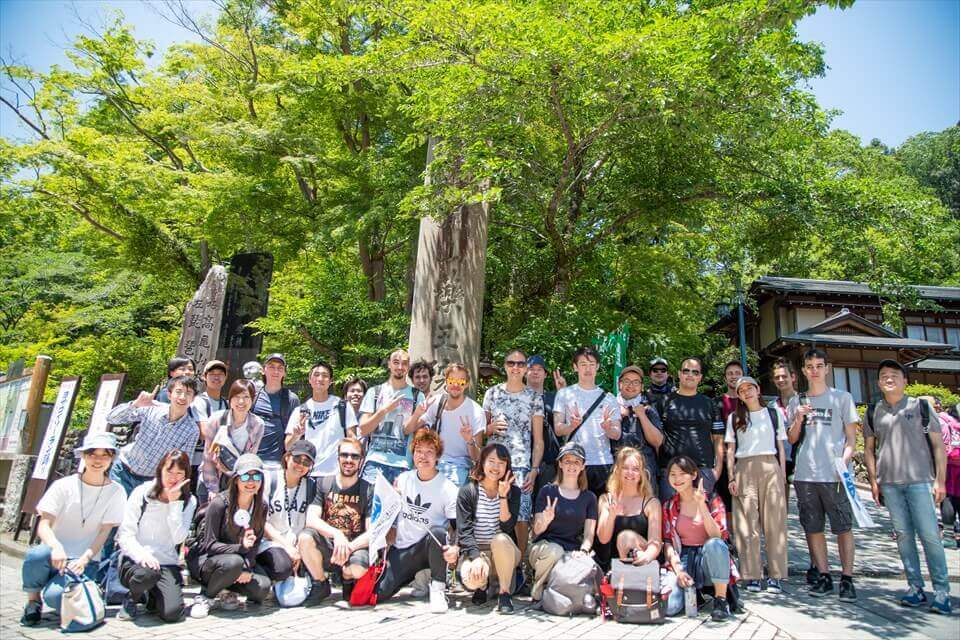 Currently accepting Student Visa applications for January 2024.

即日起接受2024年1月留學簽證申請。
---
2020年6月3日 水曜日 6:05 PM Category: Diary, Information.