来週は期末テスト!!Next week's term-end exam!
Category:Diary, Information, Japanese Culture
---
来週は期末テスト!!
今学期の授業もあと1週間ちょっとで終了します。
Next week's term-end exam!
The class for this semester will be finished in a week or so.
6月頭に学校での授業を再開してから、
九段では換気、机・椅子等の消毒を徹底し続けています。
また、学生先生職員みんなで学校のルールを守り、
検温・マスクの着用・手洗い・消毒・ソーシャルディスタンスの確保もしっかりと行われています。
After resuming class at the beginning of June,
At Kudan, we continue to thoroughly ventilate and disinfect desks and chairs between classes.
Also, all students,teachers and staff  follow the school rules,
Temperature measurement, mask wearing, hand washing, disinfection and social distance
are well done.
まだ我慢しなければいけないこと、できないことが多い中で
今日はちょっと楽しい想像してみませんか!?
先週、日本のプロ野球が開幕したのを知ってますか?
現在はまだ無観客で試合が行われていますが、
日本で野球を生で観戦したい!球場デートしてみたいという海外の方もいるのではないかと思います。
Now there are  many things that we have to put up with or  can not do.
Today why not imagine having fun together?
Do you know that Japanese professional baseball started last week?
But currently, all of  games are no  audience,
but I think there are many  people who studying Japanese and thinking come to Japan for  study
want to watch baseball live or  date at  baseball stadium.
九段日本語学院では
会話コースは9:10-12:40
総合日本語コースは13:30-17:00
で授業が行われています。
そこで
17時に授業が終わってからでもできること
シリーズ第一弾!!
18時のプレイボールに間に合う!
ちょっと間に合わない!?
At Kudan Conversation course 9:10-12:40 Intensive Japanese course 13:30-17:00
Therefore
What can we do after class ends at 17:00
Will we be in time for the 18:00 play ball?
①
巨人           東京ドーム         徒歩7分
Giant          Tokyo Dome       7minutes on foot
巨人             東京巨蛋              走路7分鐘

②
ヤクルト          神宮球場                     30分
Yakult                Jingu Stadium          30minutes
東京養樂多             神宮球場                    30分鐘

番外:九段から神宮球場へは徒歩もおすすめです!!
Extra: Walking from Kudan to Jingu Stadium is recommended!
附加:建議從九段步行到神宮球場!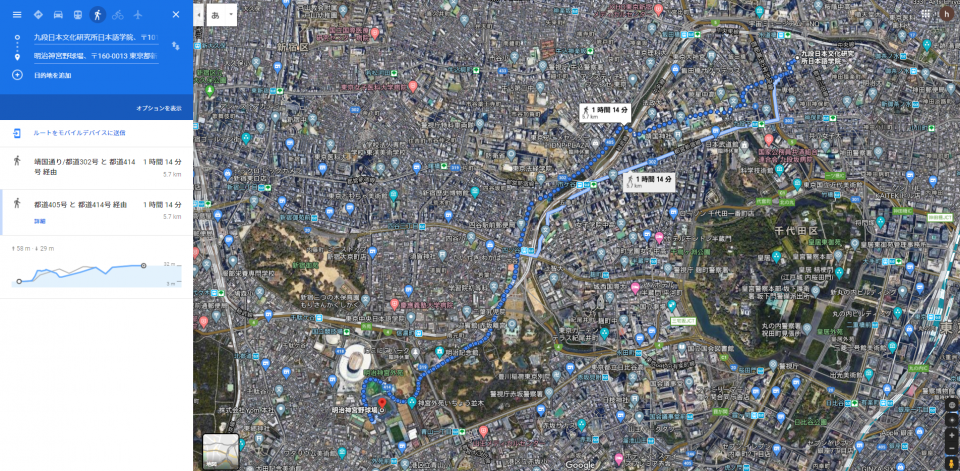 ③
ベイスターズ 横浜スタジアム                1時間ちょい
Baystars    Yokohama Stadium       a little over an hour
Baystars       橫濱體育場                    需要1個多小時

7月6日からは新学期!!
新学期になっても、気を緩めることなく、
ルールを厳守・実行していきます。
The new semester starts from July 6th!
Even in the new semester,
We will strictly observe and implement the above rules.
新學期從7月6日開始!
即使在新學期,我們也將嚴格遵守並執行上述規則。
Currently accepting Student Visa applications for January 2024.

即日起接受2024年1月留學簽證申請。
---
2020年6月24日 水曜日 5:35 PM Category: Diary, Information, Japanese Culture.