Not just one-Studying abroad style that suits you
Category:Activity report, Diary
---
九段日本語学院は2020年1月から冬学期が始まりました。
Kudan Japanese Language School started its winter semester in January 2020.
皆さん寒い中毎日頑張って通ってくれています!日本の冬は慣れましたか?
Every student comes to school every day in the cold! Have you got used to winter in Japan?
九段には長期コース・短期コースの他に、ホリデーコースというコースがあります。
ホリデーコースとは袴の着付けや寿司づくり体験などの文化体験を通して、
日本語と日本文化を楽しく学べるコースです。
In Kudan, there is a course called a holiday course in addition to a long-term course and a short-term course.The holiday course is through cultural experiences such as dressing hakama and making sushi,you can learn Japanese and Japanese culture.
今回は現在絶賛開催中!冬のホリデーコースについてご紹介しますね。
Today Let me introduce the winter holiday course.
午前は会話コースで日本語会話を学びます。
午後は九段で知り合った世界各国の友達と楽しい課外活動に参加。
課外活動を通してお友達と日本文化を体験するのはとても楽しそうです。
In the morning, learn Japanese conversation in a conversation course. In the afternoon, participate in fun extracurricular activities with friends from around the world who met at Kudan. It seems very enjoyable to experience Japanese culture with friends through extracurricular activities.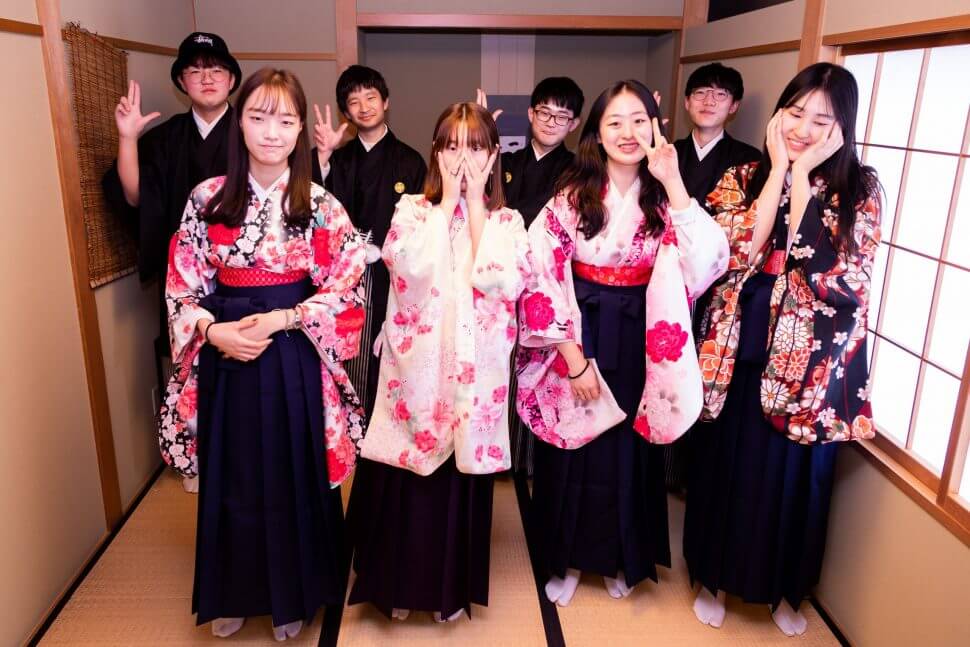 2020年冬ホリデーコースには以下のような課外活動があります。

The Winter 2020 Holiday Course has the following extracurricular activities:
茶道体験Tea ceremony experience・藍染めindigo dyeing
袴の着付けdressing of hakama・和菓子作りmaking Japanese sweets
東京タワーTokyo Tower、ディズニーランドDisneyland、
三鷹の森ジブリ美術館 Ghibli Museum
ホリデーコースは冬・春・夏年3回あるので是非短期で日本を楽しみたい!と思っている方は是非ご参加ください。
皆さんも2020年九段日本語学院で特別なホリデーを過ごしましょう!

There are three holiday courses, winter, spring and summer. If you want to enjoy Japan in a short time, please join us. Let's all have a special holiday at Kudan Institute of Japanese Language in 2020!
2020年スプリングホリデーコース
2020 Spring Holiday Course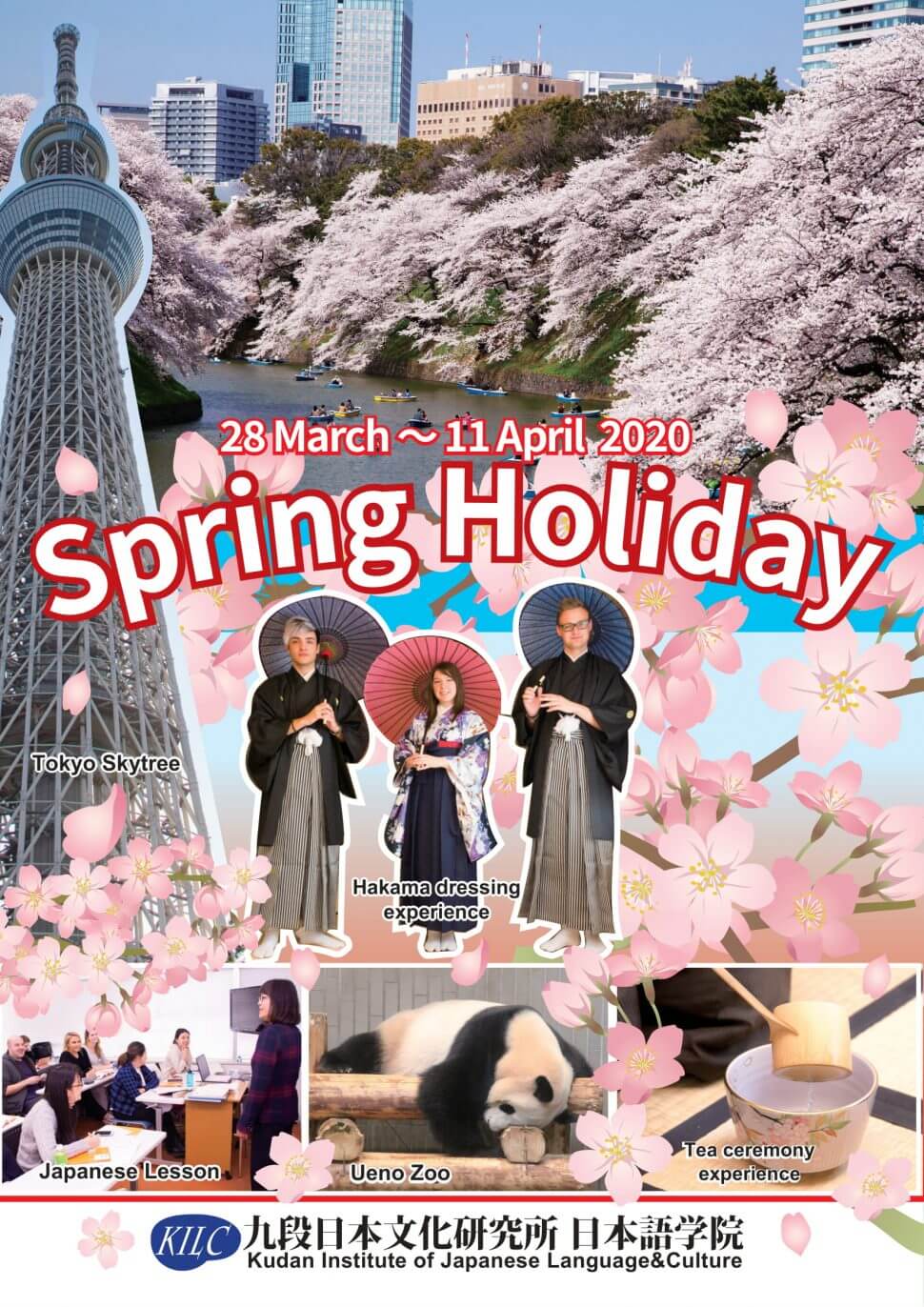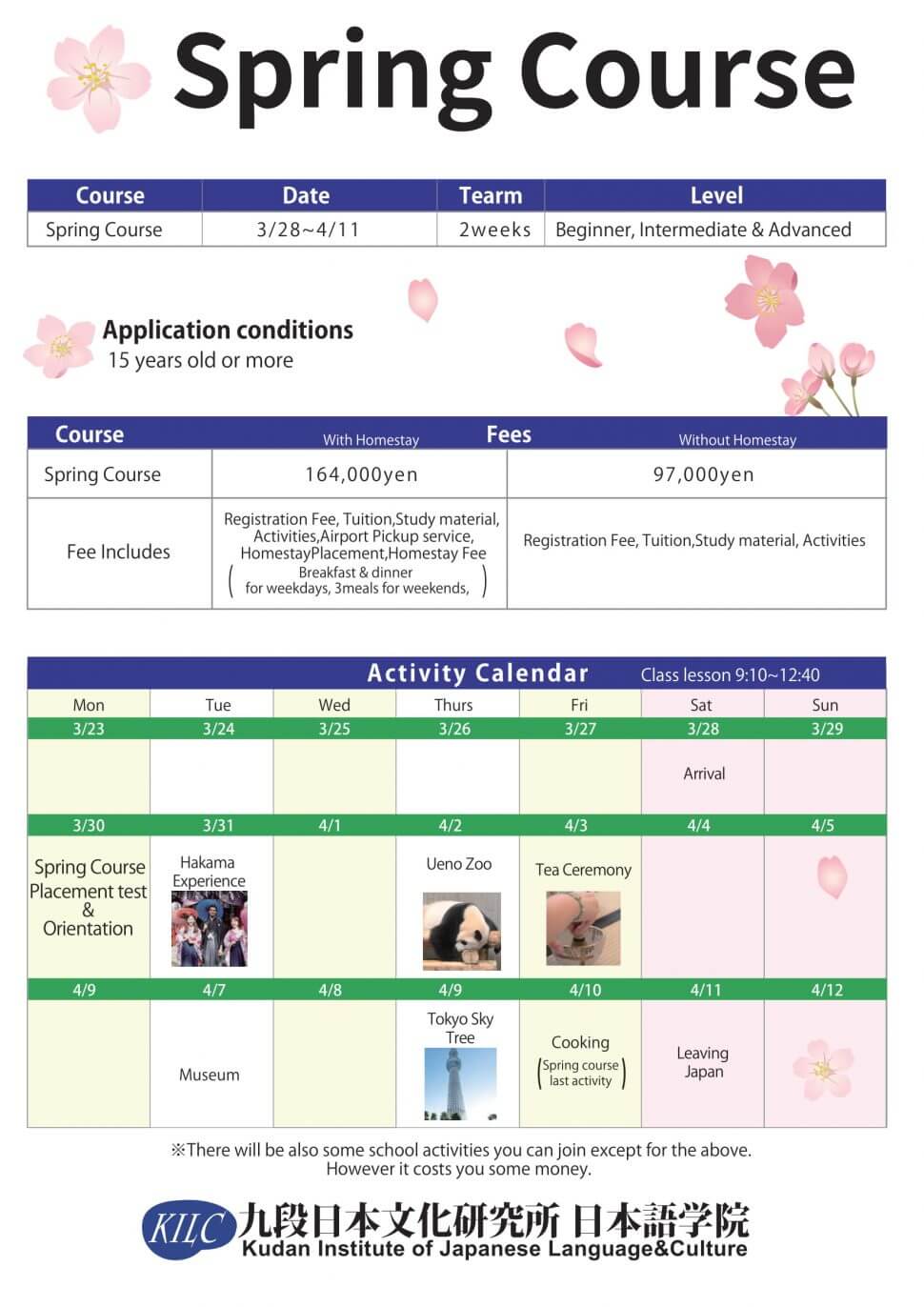 2020年サマーホリデーコース
2020 Summer Holiday Course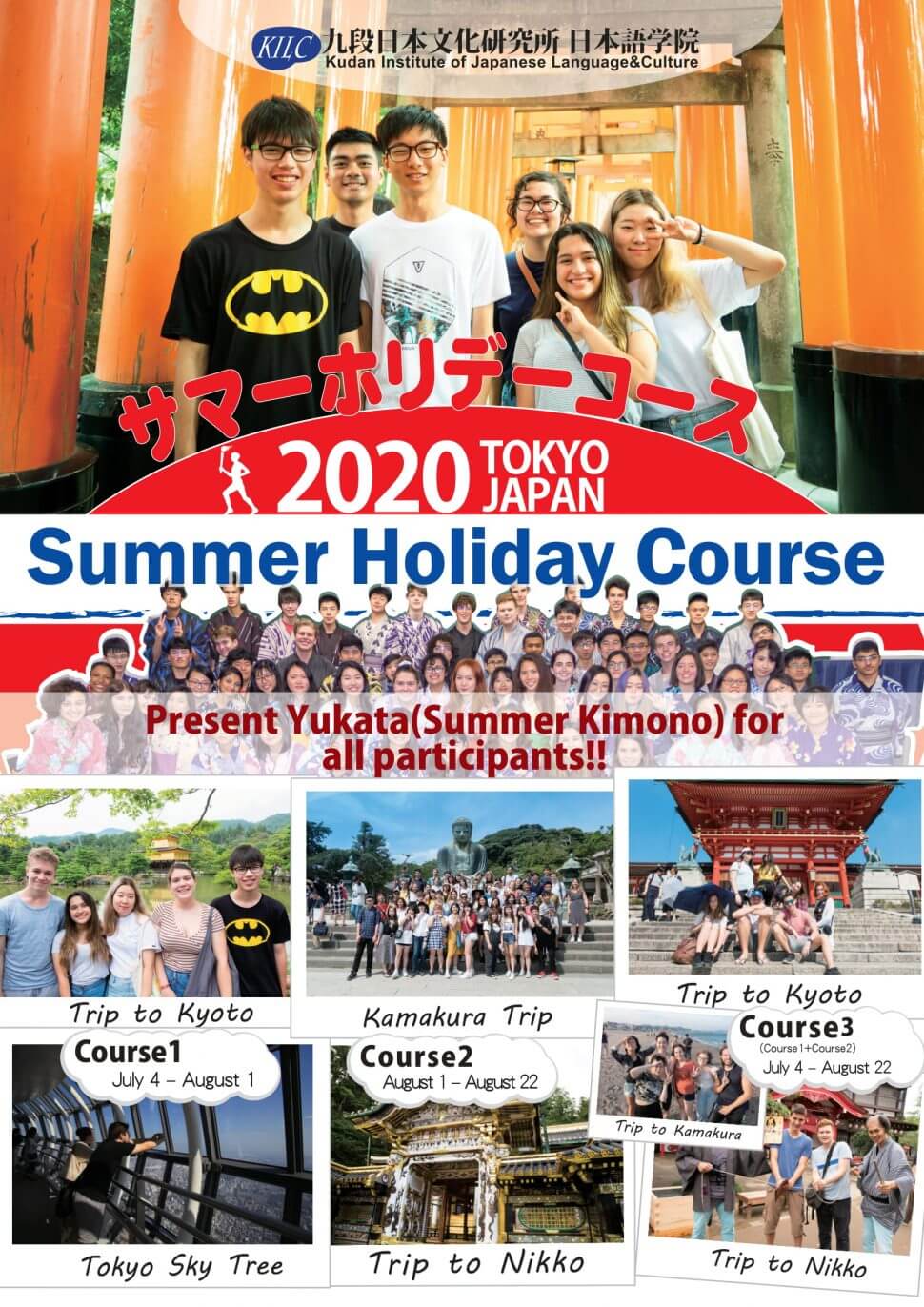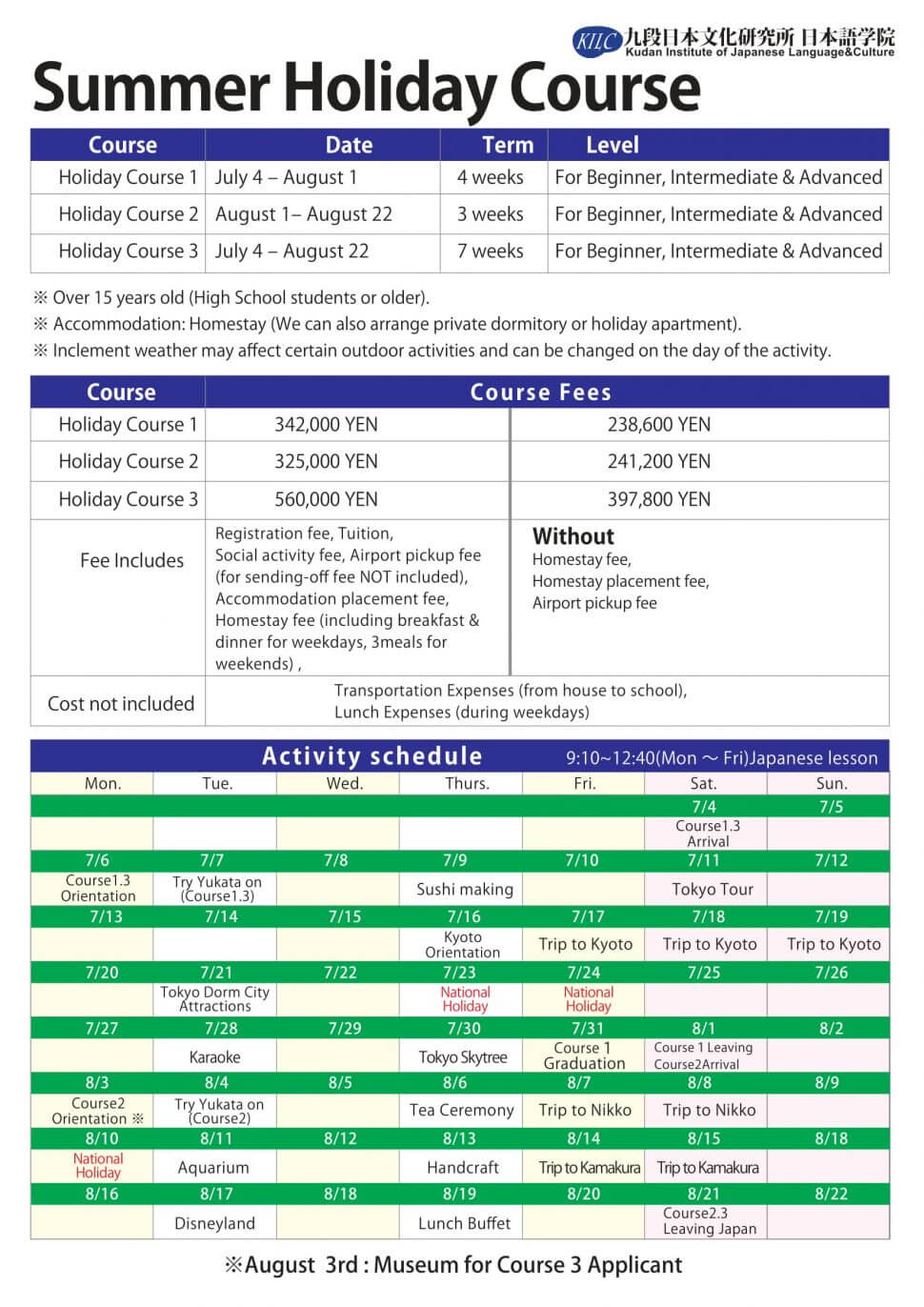 Currently accepting Student Visa applications for January 2024.

即日起接受2024年1月留學簽證申請。
---
2020年1月23日 木曜日 10:39 AM Category: Activity report, Diary.