かき氷 Kakigori
Category:Diary, food, Information, Japanese
---
今日もとっても暑いですね!!!
It's really hot today!!
こんなに暑いと食べたくなるのは・・・
This heat makes us crave…
かき氷!
Kakigori! (shaved ice)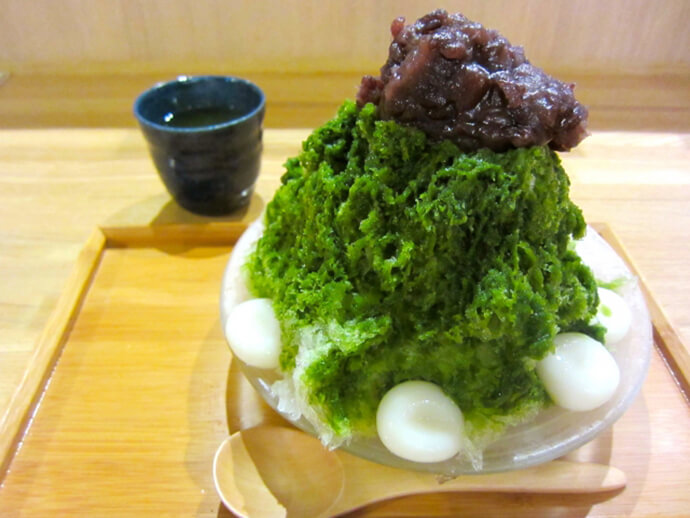 もちろん、アイスも食べたくなりますが、今日は日本の夏といえば、かき氷!ということで、
かき氷について書こうと思います。
Of course we also want to eat ice cream, but Japanese summers remind us of "Kakigori" especially when it is really hot. Therefore, I will write about "Kakigori".
皆さんは日本のかき氷は食べたことがありますか?
Have you ever had Japanese Kakigori?
屋台や海の家などで売っているかき氷ではなく、天然氷で作ったかき氷を
食べたことがない人、ぜひ食べてみてください。
Maybe you might have tried regular Kakigori before if you had gone to a Yatai(stand) at Matsuri(festival) or beach house. If you have never tried Kakigori which is made by Tennen gori(natural ice), please try it.
普通のかき氷 regular Kakigori↓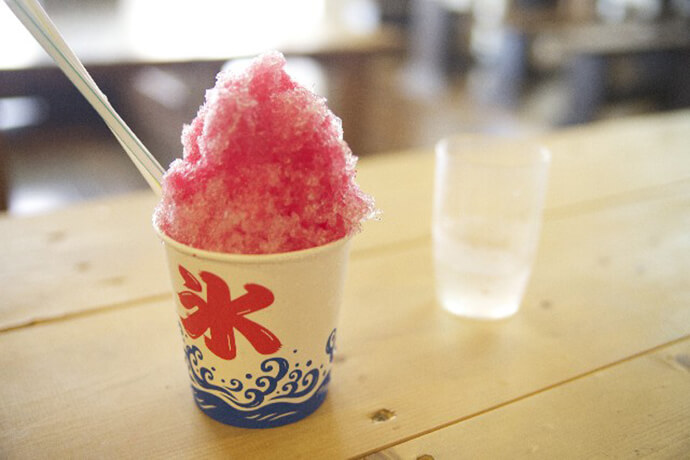 屋台のかき氷と、天然氷で作ったかき氷どう違うのか。
What is the difference between Kakigori from Yatai and the one made by Tennen gori?
1.氷の質 The Quality of the ice
水の中にはミネラルや空気といった水以外の物質=不純物が含まれていますが、天然氷だとゆっくり冷凍するため、不純物があまり残らずに氷を作っているようです。天然氷は自然の中で作る氷ですから落ち葉や雪などが入ったりもするのですが、毎日毎日それを取り除いてきれいな氷にしているみたいですよ。
For regular Kakigori, a lot of minerals and air remain in the ice upon freezing, but because Tennen gori's freezing process is different(it is slowly frozen), a few of the unwanted minerals remain. Even though, the water from nature has fallen leaves, or snow, the makers purify it every day.
2.氷の温度 Temperature of the ice
削るときの温度が違うみたいですよ。
おいしいかき氷屋さんでは、わざと氷を溶かしてから氷を削っています。
その方が、冷たくて頭がキーーーンとなることもないし、本当においしいです。
The temperature when they start shaving the ice is different. For a good Kakigori, the makers purposely let the ice melt for a bit before they start shaving. This way, brain freeze occurs less, and you can enojoy the Kakigori 🙂
3.氷の削り方 How the ice is shaved
氷を削る機械の刃の角度が違うと、同じ氷でもふわふわ感があり、食感が変わってきます。
氷そのものと作り方の違い・工夫によって、頭がキーンとしにくく、ふわふわしたかき氷になります。
The angle of the blade when they shave the ice is different, and this way, the ice turns out fluffy, which has a different texture from the usual. Using different methods in making the ice, and different techniques in cutting the ice makes fluffy Kakigori with none of the brain freeze!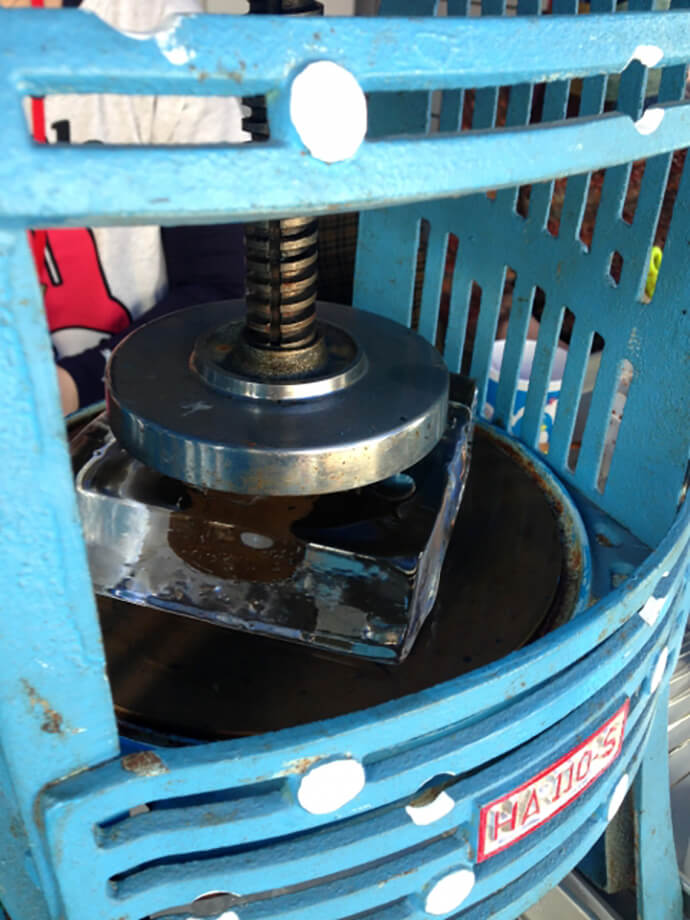 天然氷については、詳しくはこのURLなどを参考にしてくださいね。
Please check this URL if you want to know more about Tenen gori.
普通の氷と天然氷の違いについて↓ The difference between regular ice and tennen gori
http://aissy.co.jp/ajihakase/blog/archives/6409
天然氷のかき氷は少々高めですが、この天然氷を作っているのは、全国に5つしかないようです。とっても貴重な氷ですから、高くなるのはしょうがないですね。
Kakigori which is made by Tennen gori is more expensive than normal Kakigori. There are only five companies that make Tennen gori in Japan. Tennen gori is very precious, so the price will be a bit expensive.
最近かき氷の専門店がとても増えました。
今の時期はとっても混んでいるので、たくさん待たなければいけないかもしれませんが、天然氷のかき氷を食べたら、感激しますよ!おいしくて!
Recently there are so many Kakigori shops!
You might wait for many hours to eat Kakigori especially in this season, however, Kakigori which is made by Tennen gori is worth a try!
インターネットに色んなお店が載っています。東京にもたくさんありますから、食べたくなった人は行ってみてくださいね。
There are many Kakigori shops in Tokyo, and you can find it on the website below. If you would like to try it, please go to one of the shops!
http://kakigori.30min.jp/tokyo/
https://kinarino.jp/cat4/2898
私のおすすめは
雪うさぎ<東京都世田谷区駒沢3-18-2>です。
I recommend Yuki Usagi in Komazawa.
https://www.facebook.com/yukiusagi.shavedice

ラムレーズン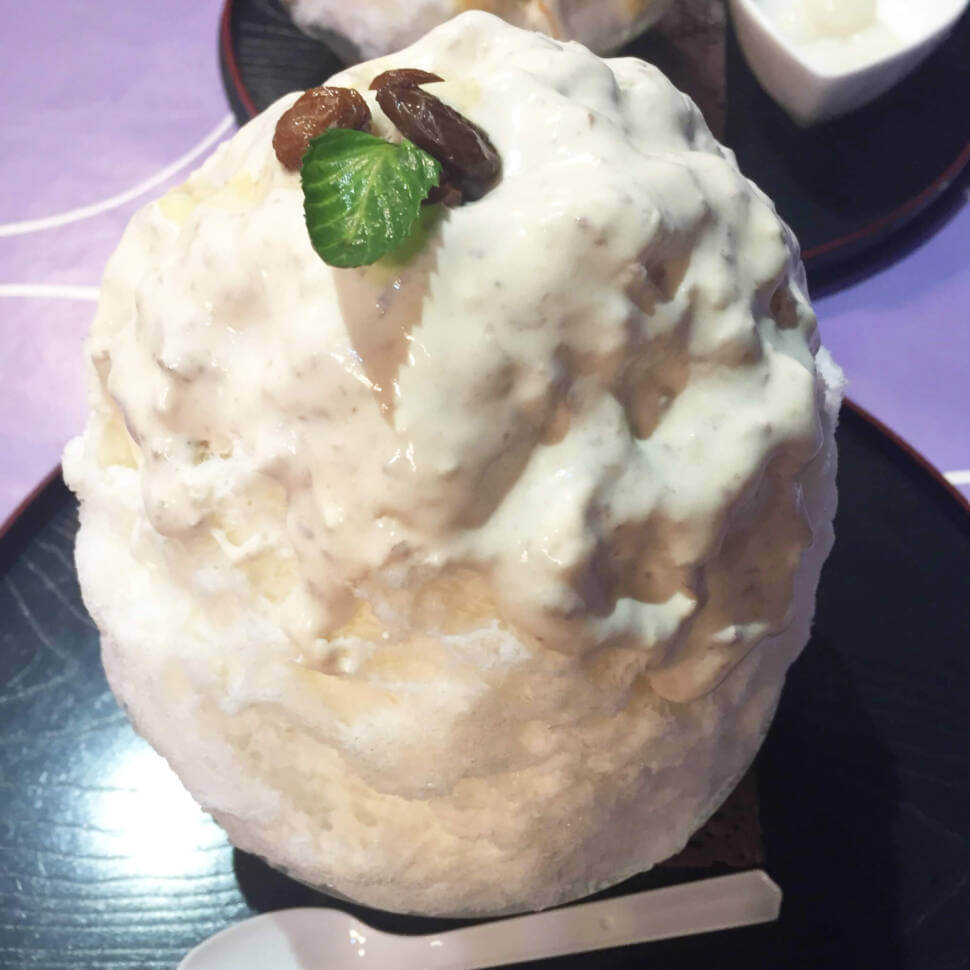 抹茶ティラミス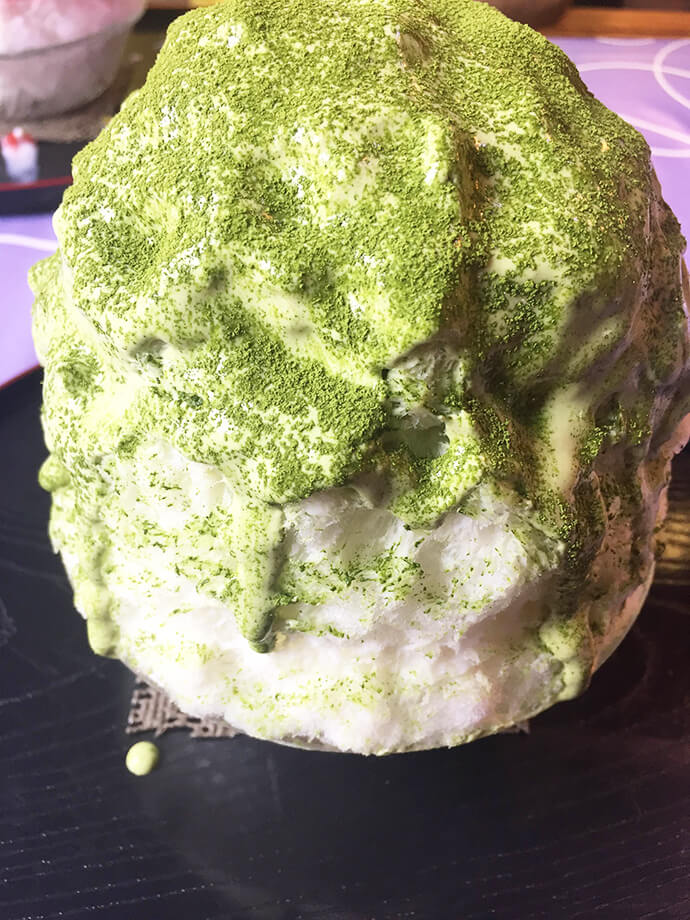 塩キャラメルグラノーラ

いちごミルク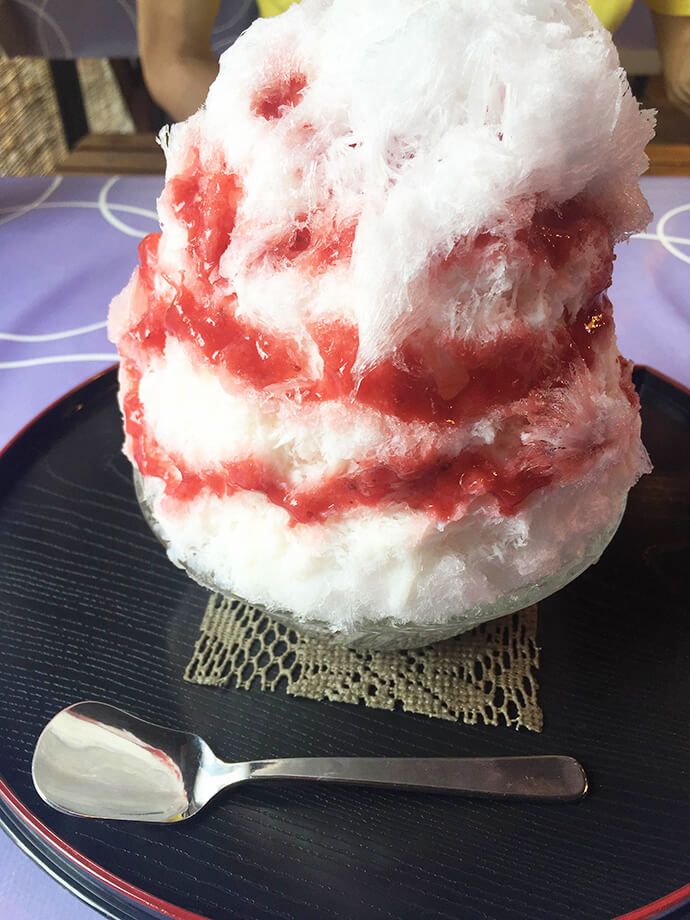 あと六本木のテレビ朝日正面エリアにて、「かき氷コレクション」が7/26(土)~8/28(日)11:00~20:30まで開催しているそうですよ!
Also, TV Asahi Fountain Area in Roppongi will be holding a 「Kakigori Collection」 from 7/26(Sat) ~ 8/28(Sun), 11:00~20:30! Check it out!
http://www.tv-asahi.co.jp/summerstation/area/shave-ice/
かき氷が食べたくなってきました・・・
I really want to eat Kakigori now…
Currently accepting Student Visa applications for January 2023.

即日起接受2023年01月留學簽證申請。
---
2016年8月19日 金曜日 11:47 AM Category: Diary, food, Information, Japanese.