乙女ロード Otome Road
Category:Diary, Information, Japanese
---
アニメが好きな人は、もう知っているかもしれませんが、
乙女ロードという道が東京のどこにあるか知っていますか?
If you love anime, you might already know where "Otome Road" is in Tokyo.
アニメオタクの人たちが行くのは、秋葉原と思っている人も多いと思いますが、
実は池袋駅の東口側の方にも、アニメオタクの人が通う、たくさんのお店があるんですよ。
サンシャイン60に面した「乙女ロード(おとめろーど)」という通りにあります。
Many people think that people who love Anime, also known as "Otaku", often go to Akihabara.
However, there are also many shops for anime found in Ikebukuro Station's east area.
These shops are located in a street called "Otome road" facing Sunshine 60.
アニメイトサンシャイン、まんだらけ、K-BOOKS、らしんばん など、たくさんのアニメショップやコスプレの洋服が売っているお店、マンガのお店、同人誌が売っているお店があります。
There are many shops that sell cosplay, manga and Dojinshi such as Animate, Mandarake, K-BOOKS, and Lashinbang.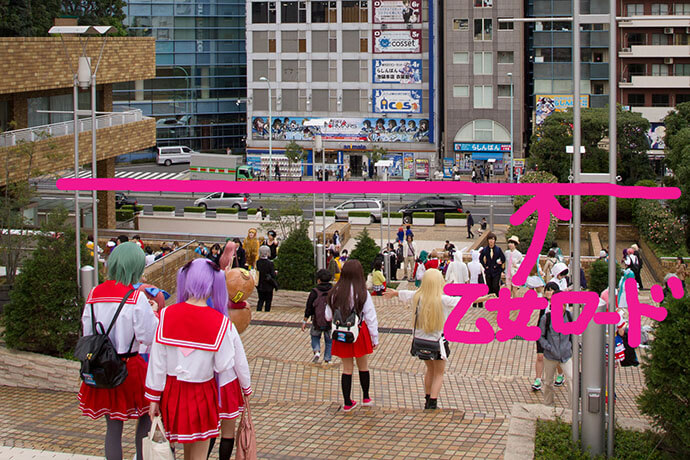 どちらかというと、女性向けのお店が多く、実際にたくさんの女性客が来るので、乙女ロードという名前にしたみたいです。
These shops are mostly for women, so many female customers visit these shops. Therefore, the street name is called "Otome road".
メイド喫茶ではなく、執事喫茶というものもあるみたいですよ。
乙女ロードに興味のある人は行ってみてください。
There is also a café called "Shitsuji café" which is also known as a butler café and not a maid café. Otome road seems like such an interesting place, so if you're interested, you can try visiting this place.
otomemap2015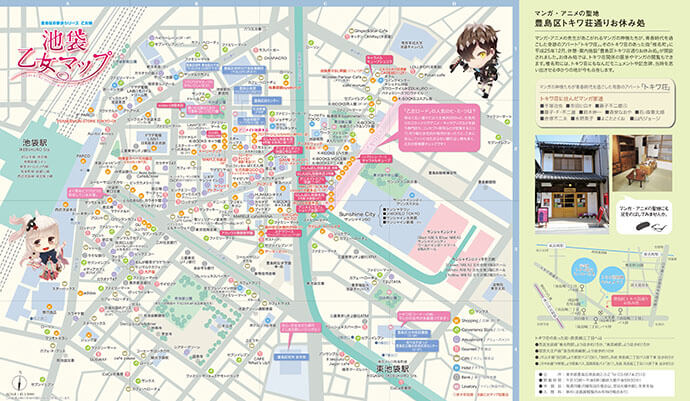 Currently accepting Student Visa applications for January 2024.

即日起接受2024年1月留學簽證申請。
---
2016年5月20日 金曜日 4:42 PM Category: Diary, Information, Japanese.