秋の相模湖・高尾山ハイキング を行いました!
Category:Information
---
こんにちは。九段日本語学院です。
Hello!
近頃ぐんと気温が下がっていますが、みなさんは風邪などひいていないでしょうか。
The temperature has dropped and it feels like winter in the last few weeks.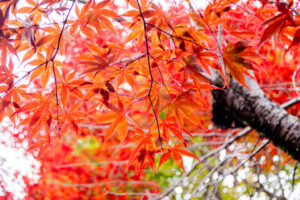 先週末、九段日本語学院では 恒例の「相模湖・高尾山ハイキング」を行いました!
We have been to a hiking trip to Lake Sagami & Mt Takao.
木々の紅葉は始まったばかりでしたが、
学生たちは日本人のボランティアの方々との交流を楽しみながら山を登りました。
The leaves were just starting to change their colors. Students and Japanese volunteers enjoyed communicating each other while climbing the montains.
Start 九段 → 相模湖 → 城山(ランチ)→ 高尾山頂上 → 稲荷山ルート/1号路 → 高尾山口 Goal
Lake Sagami → Shiroyama (Lunch break) → Top of Mt.Takao → Takaosanguchi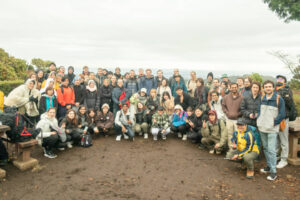 城山にて「はい、さむくなーい!(笑)」でパシャリ📷
*Was pretty cold but look at their nice smile!
休憩地点の城山では名物のおでん、なめこ汁が食べられ、甘酒も飲むことができました。
Some warm snacks and drinks such as oden, Nameko soup and sweet sake were served at the break point (Shiroyama) .
日本人参加者の中には、日本語を勉強している学生や国際的なコミュニケーションをとりたいと思っている方、ホストファミリーの登録をしてくださっている方もいらっしゃり、終始学生と会話をしながらハイキングを楽しんでくださいました。
The Japanese volunteers include students studying Japanese, participants who like to communicate internationaly and our host family member.
We hope they have enjoyed the hiking trip throuout the day!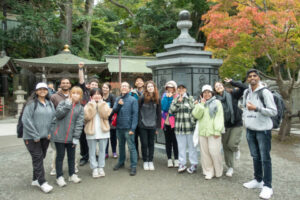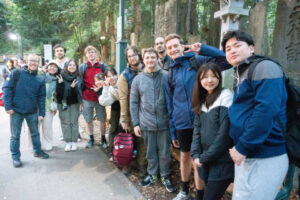 世界中から集まる九段日本語学院の学生と交流しませんか?
課外活動のスケジュールは以下リンクからご確認いただけます。
九段日本語学院では交流会や課外イベントに参加してくださるボランティアの方を募集しています。
☆異文化交流がしたい → たくさんできます!
☆ある特定の国に興味がある → 出身の学生に会えるかも?
交流会の案内を受け取りたい方は以下のリンクから簡単にご登録いただけます。

また、ホストファミリーに興味がある方はこちらをご覧ください ^^

Currently accepting Student Visa applications for January 2024.

即日起接受2024年1月留學簽證申請。
---
2023年11月17日 金曜日 4:49 PM Category: Information.